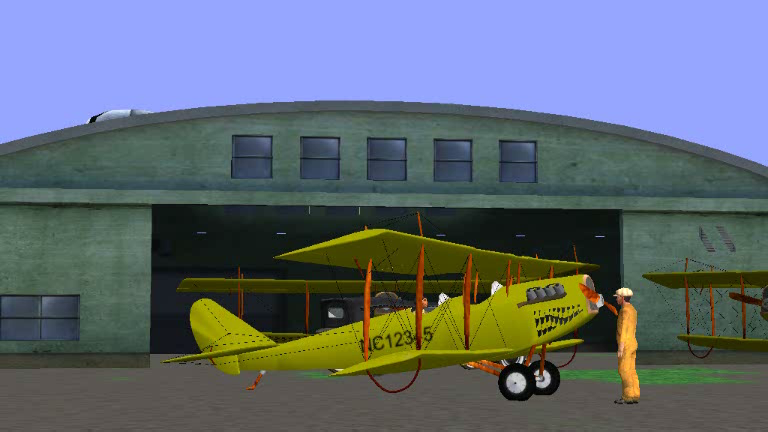 The Video
I finally have two vintage airplane scenes working in The Movies Game. One is a scene in which the plane is hand propped to start the engine and in the other the two pilots are sitting in their cockpits while the engine idles. Click on the link to see a demo. Turn on your sound to get the full effect.
All of the files needed for these two scenes (excluding the set dressing) can now be downloaded at
lefty2000.com
. The set dressings (hangar props) came from
sexymaria
.