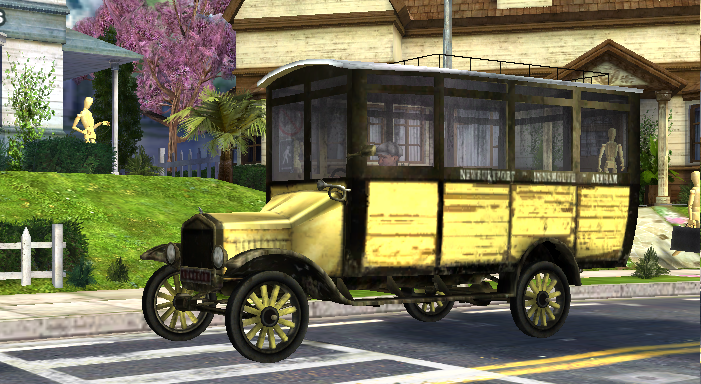 You recognize MDBoing's creepy old bus, of course. I downloaded it from 8eyedBaby and created a scene for it. The driver animation file was edited to move him up high enough so his hands are now on the steering wheel and his feet do not stick through the floor.
Beyond that, I would like to have a period bus that would work with my Vintage airplane scenes. So I ordered a quick repaint.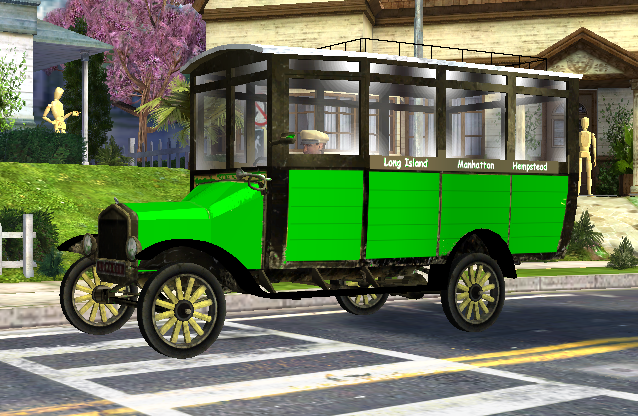 This is where I am. They hosed off the mud and sprayed green paint over the chipped scratched old yellow. The boys at the paint shop missed a few spots, but then it was a rush job. As you can see the wheels were left as is. They slapped some black paint on the fenders, but if you look underneath you can see it is still rusty and corroded. If finished, this bus will operate on Long Island in the year 1927.