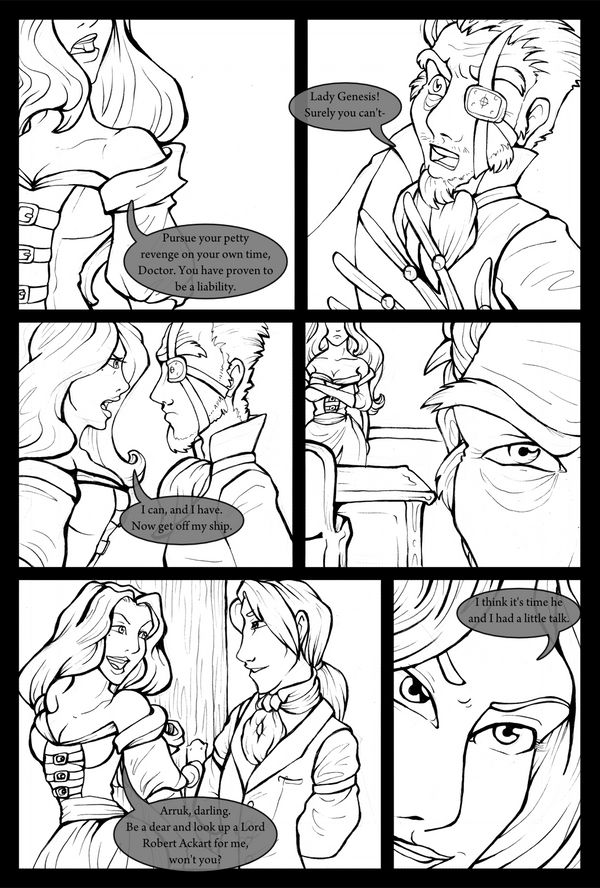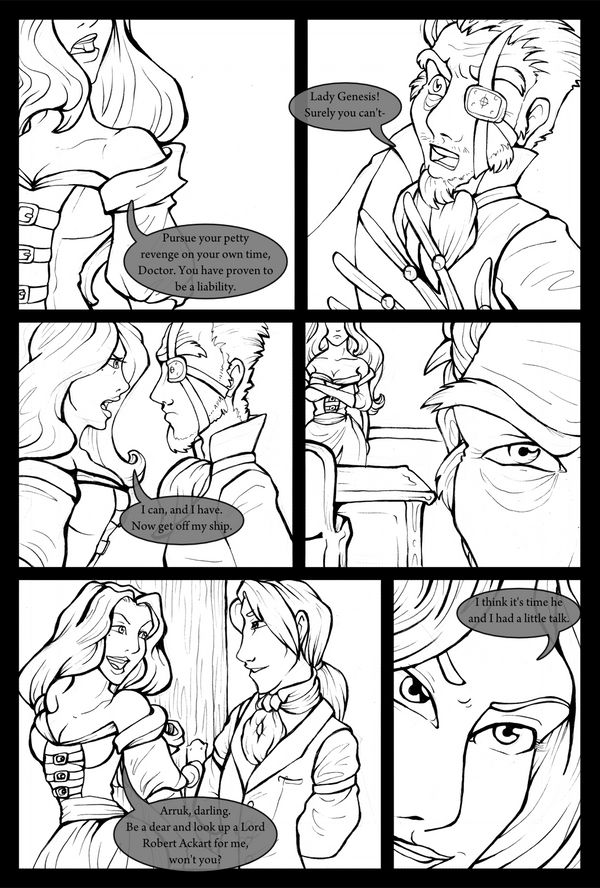 Watch
PAGE 14/14.
I DID IT.
Would have been sooner, but procrastination occurred with the lettering when the new deadline was announced. >.>
Coloring will commence during judging etc.
MY THOUGHTS:
I'm really happy with how this turned out, despite my sadness at not having the time to finish all the coloring.
I'm pretty pleased with my line work though, so it's not a huge deal. Plus, it's not like it looks unfinished. I put hours into each drawing alone.
I'm half and half about how much justice I did for Ren's and Page's characters. They are so magnificent and bad-ass... I can't help but feel that they wouldn't have gone down as easily as they did. Plus, I wanted to play more with how crazy the doctor was... Ah well... They were a lot of fun to draw at any rate!!!

Well, I hope you all enjoyed, and I'm looking forward to doing more. Even if I lose, I will write a corresponding comic to wrap up Liz and Simon's story in all of this.

Thanks for watching!!!!

I personally love how you were able to portray the doctor's eccentric-ness, even though he was being blackmailed.
The overall plot was above all, believable and I got a good glimpse into all the characters. That's something I wish to strive for, instead of making cliche's within my writing.
Reply

DUUUUDE that was A-Maz-ing! I loved everypage, the way you drew was brilliant, and I just loved the story, so much. Gahhh I wish my brain wasn't broken, I want to say so much more, just know that that was epic!
Reply

wow great round great artwork and amazing lines good luck you did a graet job
Reply

Ohhh this is going to be tough to judge for SURE ! You did a brilliant job!

Art wise, even though you switched to just lineart, your lines are very clear and easy to follow throughout. I think you depicted all of the characters in a clear distinct style!

Story wise, again, VERY good work weaving plot and action together!
Reply

Cheers! I love your interpretation of the characters, they all look great. I really like the dynamic that LIz and Simon have and I look forward to seeing more of them in any form.
Reply