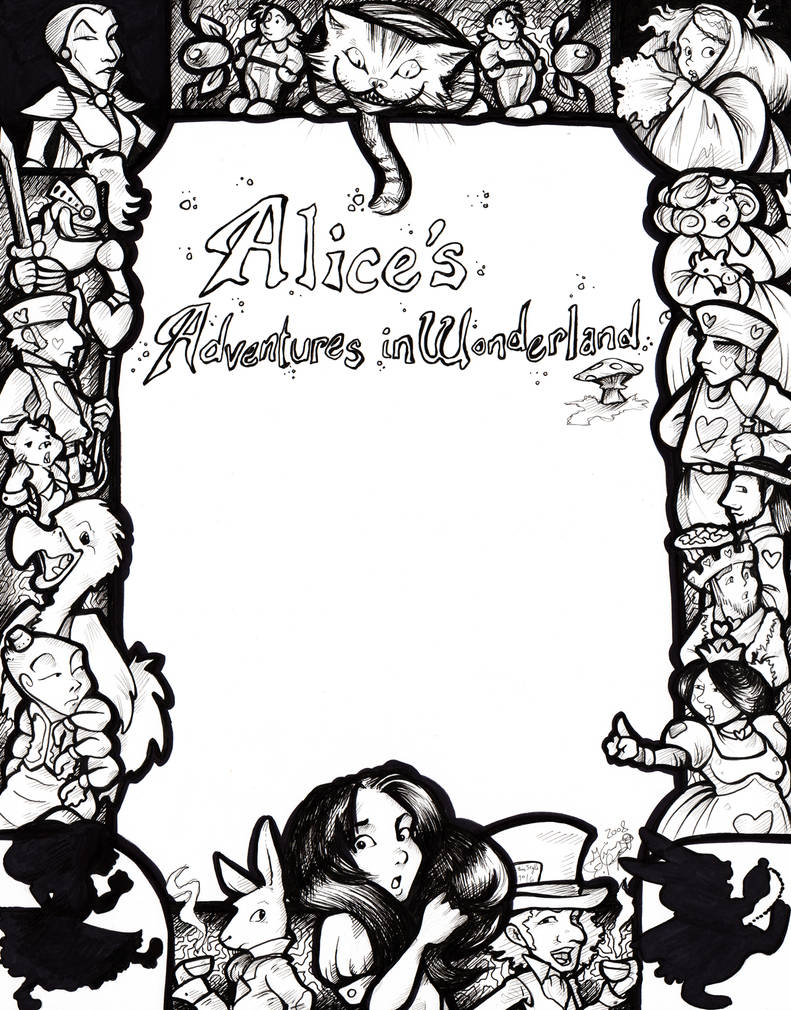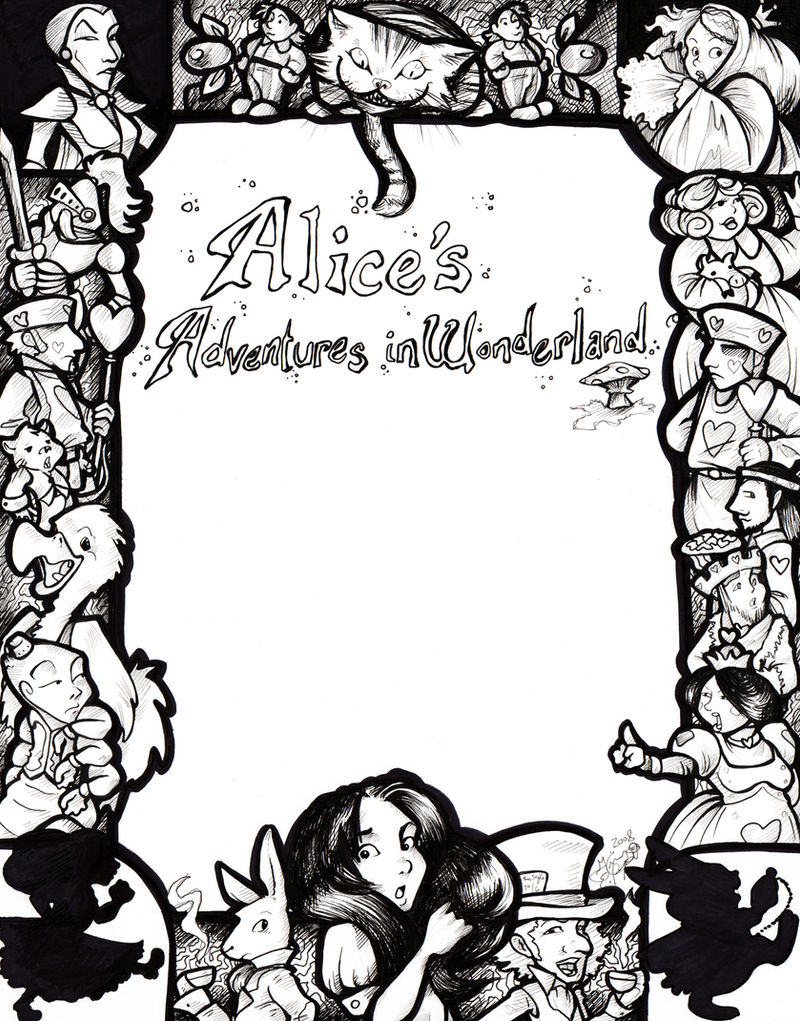 Watch
Man was this an adventure!
My friend is directing her first show, and it's a play adaptation of Lewis Carroll's "Alice's Adventures in Wonderland."
You all know it.

This is going to be for the flier.
As you may be able to see, it incorporates some things from "Through the Looking Glass," like the Red and White Queens.
Here are the characters, going clockwise from Alice (bottom center):
The March Hare
Silhouette of Alice chasing the White Rabbit
The Caterpillar (No hookah.

)
The Dodo
The Dormouse
Card Guard
The White Knight (<3 <3 <3)
The Red Queen
Tweedle Dee
The Cheshire Cat
Tweedle Dum
The White Queen
The Duchess (plus pig-baby)
Card Guard Redux
The Knave of Hearts (With the nummy tarts)
The King of Hearts
The Queen of Hearts
The White Rabbit (Who is a little tardy)
The MAD HATTER. Biz-natches.
If I don't get a part in The Importance of Being Earnest, I'll be in this show.

They both rock; I don't know HOW I'd be able to decide.
It's a good adaptation, really is.
Enjoy!!!

That is so cool! I just love it!!!
Reply

Reply

Very very cool


Reply

So awesome! Can I has the dodo?
Reply

You can has Dodo.

I chose him over Humpty-Dumpty. 'Cause he's so cooler.

Reply

XD That is sooo cool! I'd keep that flier forever!
Reply


It was a bit too much fun, I'll admit.
I hope people do keep it. I'll have a copy of it, since I'm giving the original to my friend as a gift.
Reply

Reply

Does you find it funny?

I'm glad you appreciate it!!!

I knew you would.
I actually thought of you as I posted it.

Reply