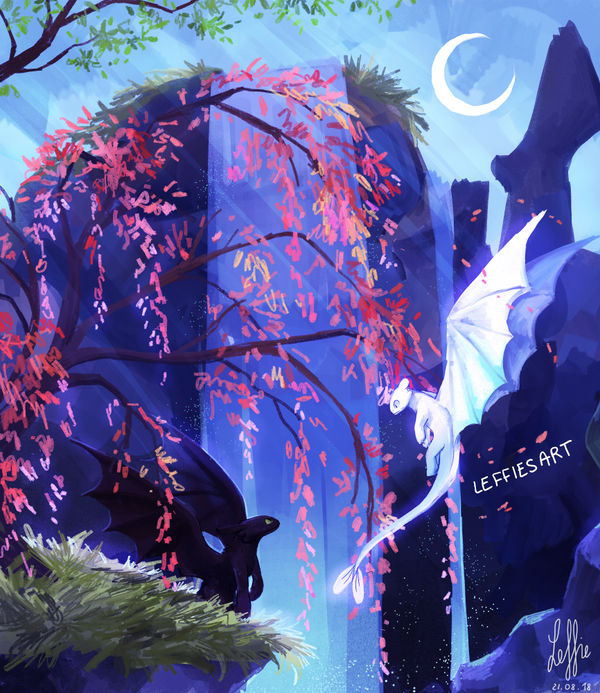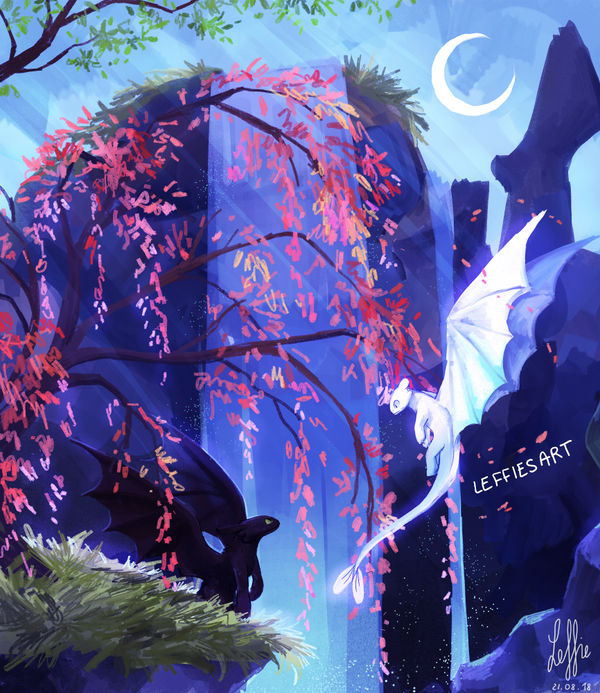 Watch

Hi Leffie! I just wanted to let you know that, as we talked about, I've featured your work in a post called
How to Train Your Dragon: The Hidden World Artwork by Various Artists
on my dragon artwork blog (with proper attribution and links back, of course). It was so hard to choose between the day and night version, I love them both! You can find me at
Writing Dragons
, and this feature
here
. Keep up the amazing work!
Reply

Sorry for the late reply! But I guess we settled it in notes anyway

Reply

SOOOOOOOOOOOOOOOOOOOO cute it's one of my favorite💖🥰😲
Reply

This is simply beautiful! Just looking at it brings water to my eyes... I love How to Train Your Dragon, and this is by far one of my favorite art pieces I've ever seen!
Reply

Awh there's a night version too! I love it! <3
Reply

this looks beautiful!! i just love the colors and the composition is wonderful QwQ
Reply