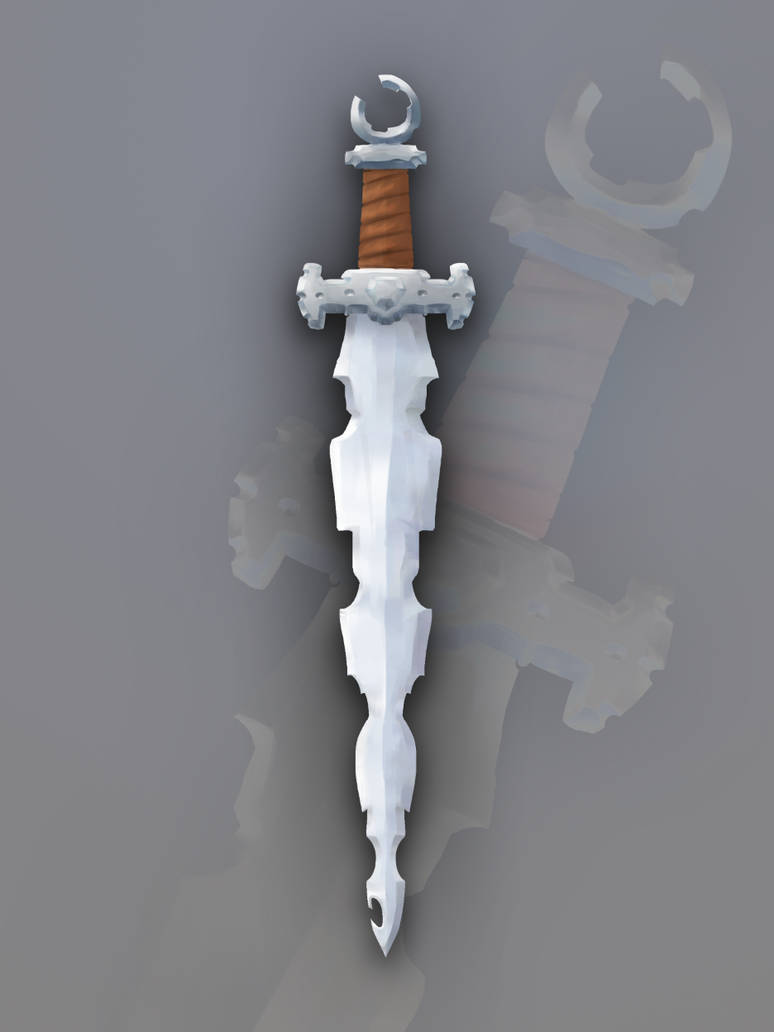 Ooo
is it carved out of bone~?
Reply

I initially had the incentive to make it (and it really was) more blue and make it glass

Reply

Ooo kinda like Soul Calibur? (The SC 4 version lol)
Reply

I don't follow the game series, particularly not a fan of fighter games so I have no idea \(o 3o)/ it was just random made, no particular inspiration in mind - though I suppose it serves a tiny bit of resemblance to the Chaoseater from Darksiders. At least serration-wise and the two ends definitely hold a resemblance.
Reply