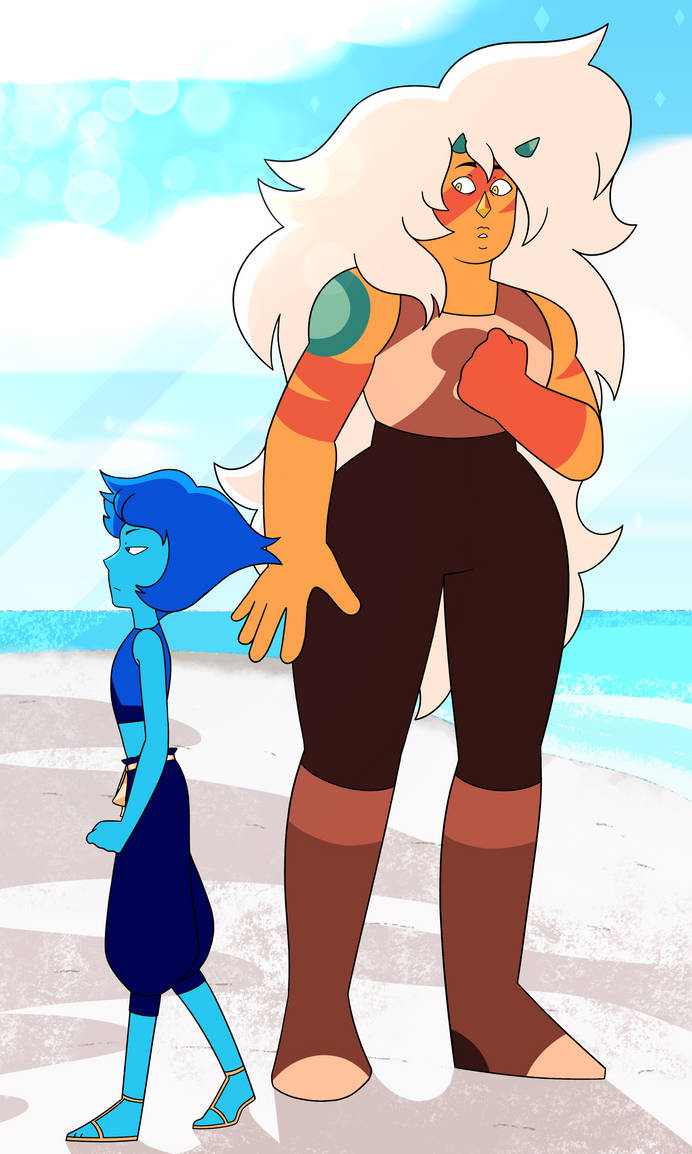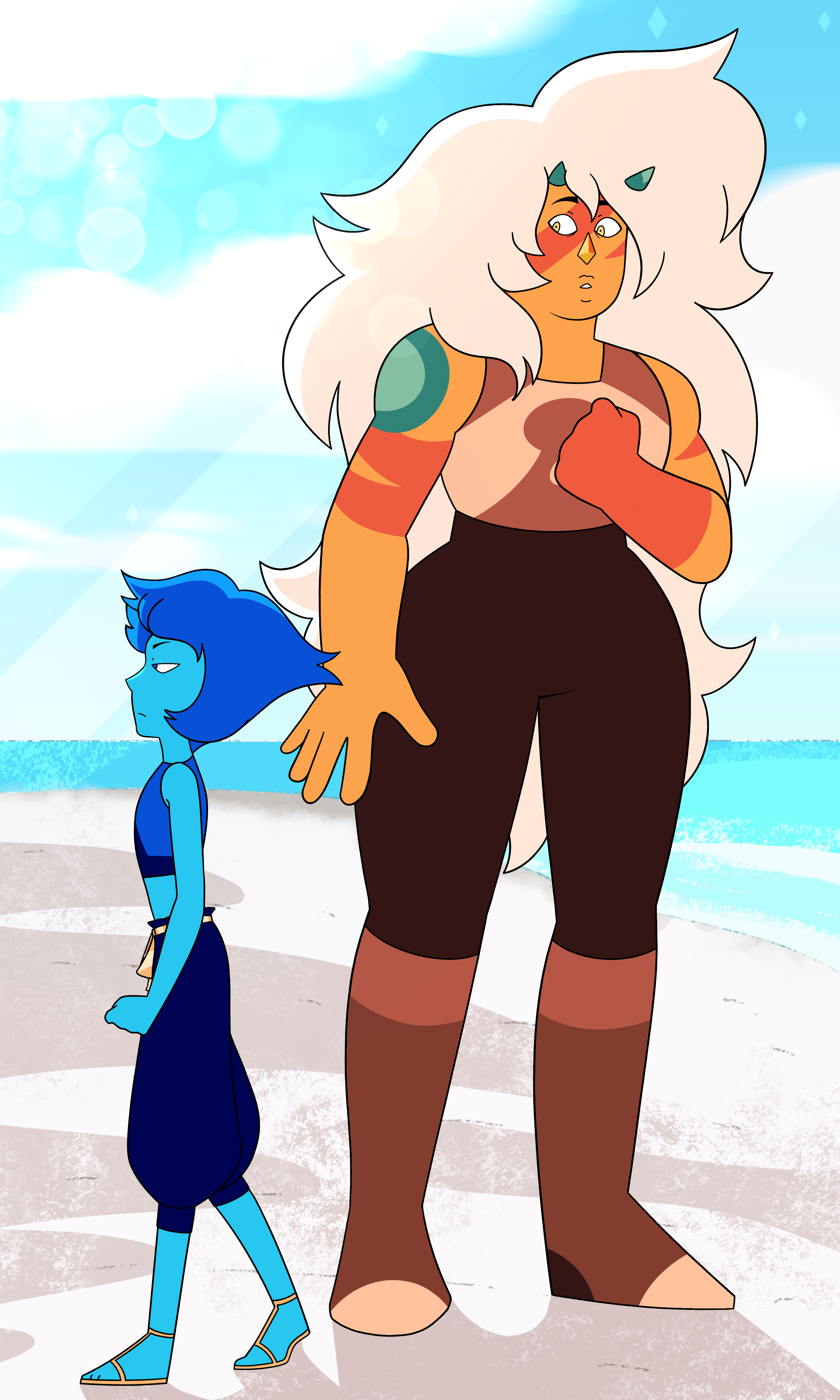 Watch
"I've got to stay away from you."
The one who says the dialogue is up to you.

I'm just in love with both Lapis' and Jasper's new forms, so I decided to draw them together!




Any resemblance to characters of other works by other creators is completely coincidental. Steven Universe, Jasper, and Lapis are owned by Cartoon Network and its creator(s). The artwork is mine, so please do not post elsewhere without my permission. Do not trace, reproduce, or steal in any shape or form. If you want something drawn for you, I'm open to art trades and the like! There really is no reason to steal!

1st nice

2n will you make mroe?
Reply

Thanks! More of Jasper and Lapis? Or just canon art in general? But yes to both xD
Reply

Jasper: "I'm too busy rethinking my life after finding out I kept trying to shatter my Diamond's child this whole time."
Love the interactions between the two!
Reply

LOL yes!! Jasper has a ruudeee awakening in store xD I'm really excited to see it!

thanks!
Reply

I imagine Lapis immediately revealing her water fists in a boxing position, reminding Jasper not to try and snatch her a third time XD

You're most welcome!
Reply

They look fantastic I love it!

Reply