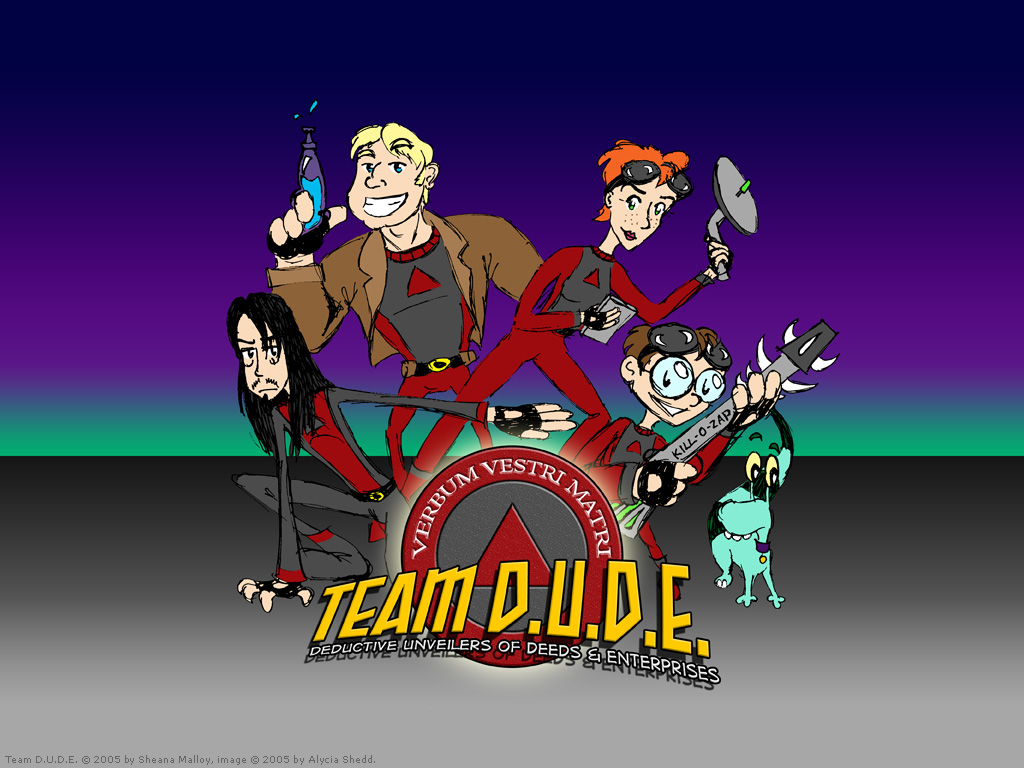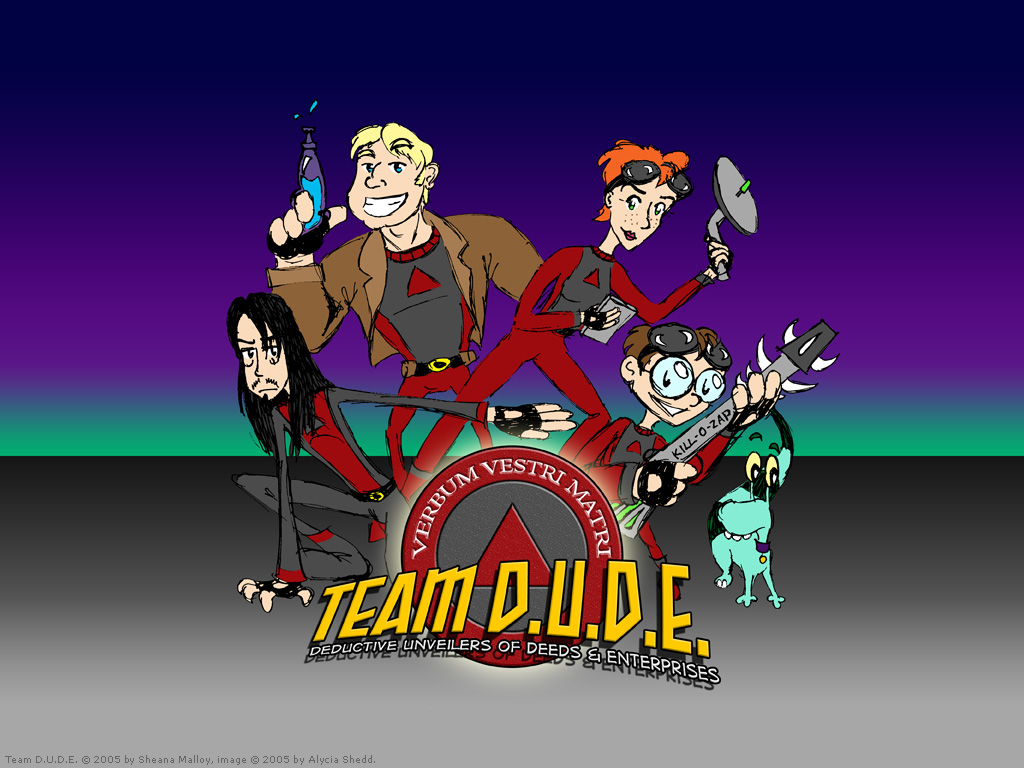 Watch
As promised, here is a wallpaper version of my
Team D.U.D.E. contest submission.
You may notice that I opted to just expand the background rather than scale up the image. There's a good reason for that: when I went to optimize the colored pic for dA, I accidentally saved over the larger, layered version of the file. It took me the better part of a day to color this thing, and I lost all the previous steps with one mispaced key command. *smacks forehead repeatedly*
As always, TD belongs to
, I'm just borrowing it.