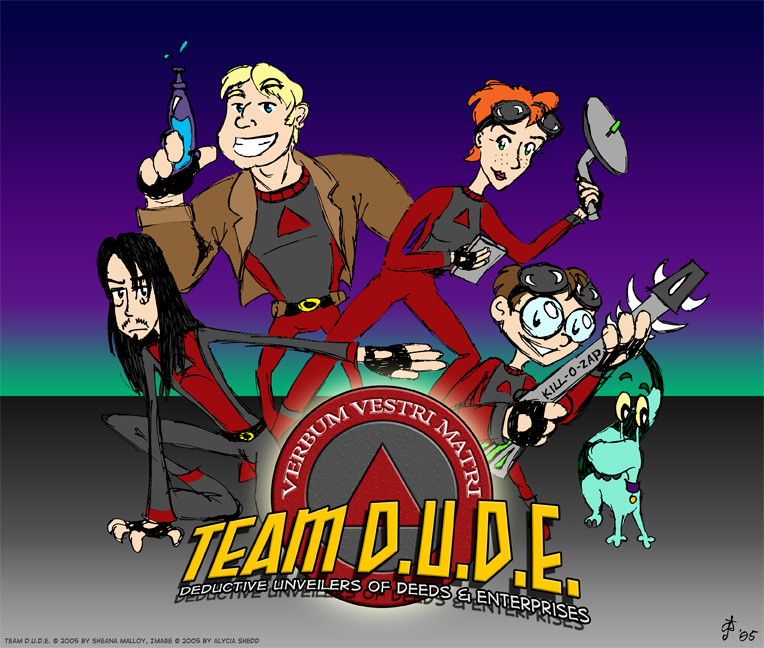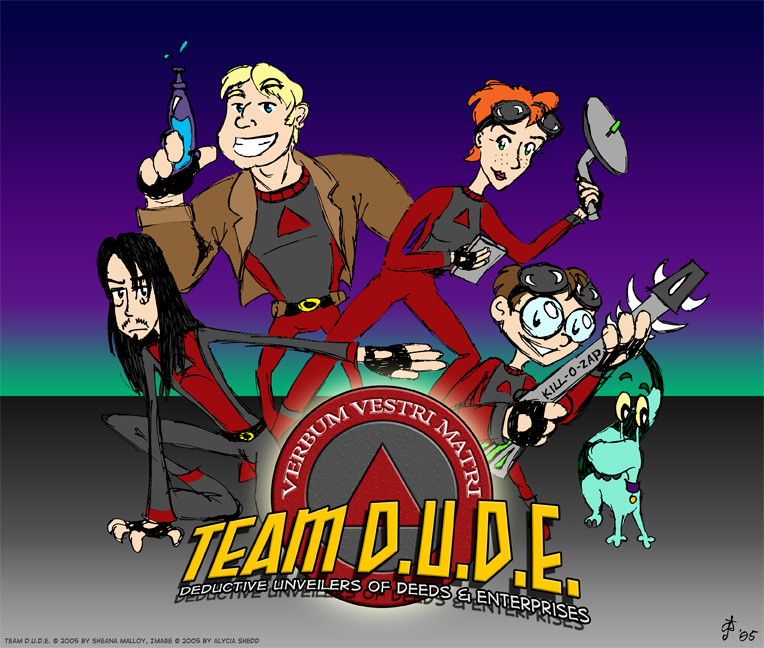 Watch
Rather than make a giant cast picture, I opted to just color
my initial line art
and slap a logo on it. I'm quite happy with it, nonetheless.
As I was finishing up, it occurred to me that this would make a pretty nice desktop wallpaper. What do you guys think? Should I make a wallpaper version?
Team D.U.D.E. belongs to
, no copyright infringement is intended.
Edit:
A wallpaper-sized version of this image can be found
here.