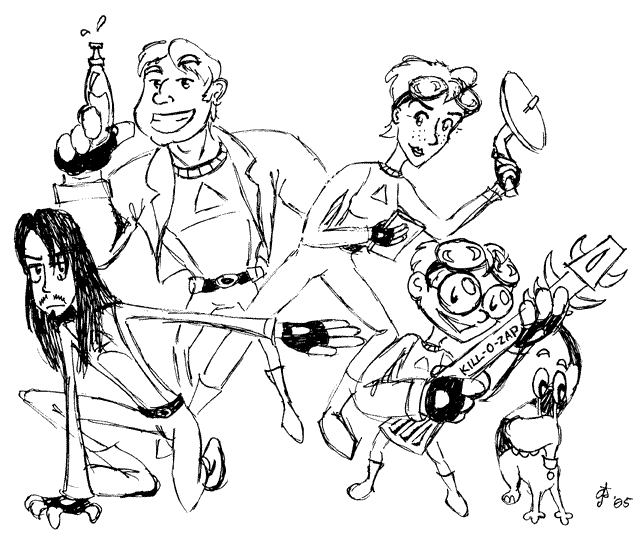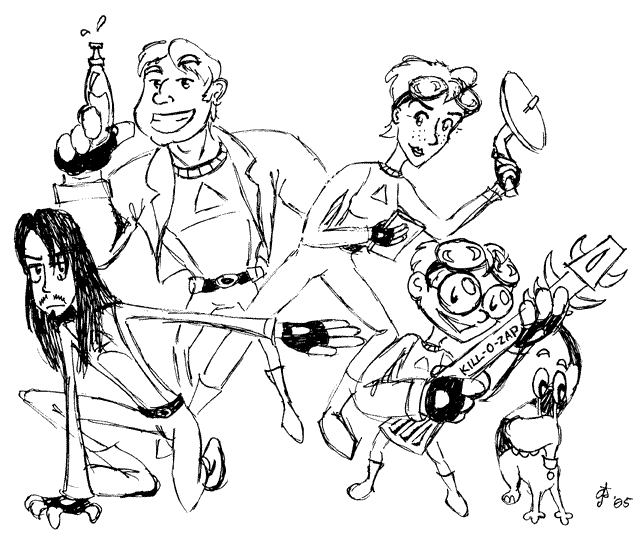 Watch
Here it is at last: the beginning of my submission for
's Team D.U.D.E. fanart contest. I say "beginning" because I plan to do more with this image. At the very least, I want to color it in Photoshop, and if I have the time and energy, I want to use this as the starting point for a big poster showing the entire cast of the series thus far. (Yes, I am insane, why do you ask?)
The art style is a mix of Sheana's cartooning and my own vaguely manga-esque scribbles. There's a few anatomy issues here and there, but overall I think it came out quite well.
In conclusion, I would just like to say that Sonya Surecan is DAMN hard to draw. I redid her face three times and I'm still not happy with it.

Yayers!
I like very much.

The Kill-O-Zap gun is a nice touch.


And yes, Sonya
is
hard to draw.
Reply

I figured, "Everyone draws Gunther with the rocket launcher, let's try something different."

Also, note that Dirk is armed with a water pistol. It's full of holy water, for use against zombies and such. At least, Lucy said it was holy water...
Reply