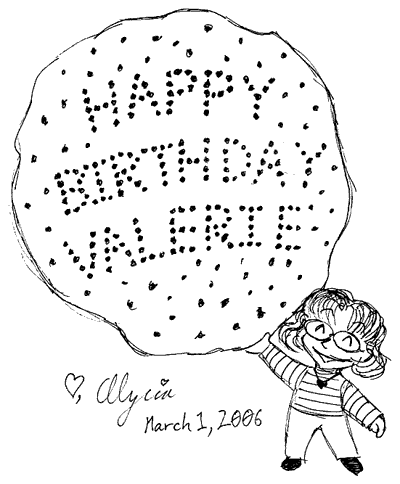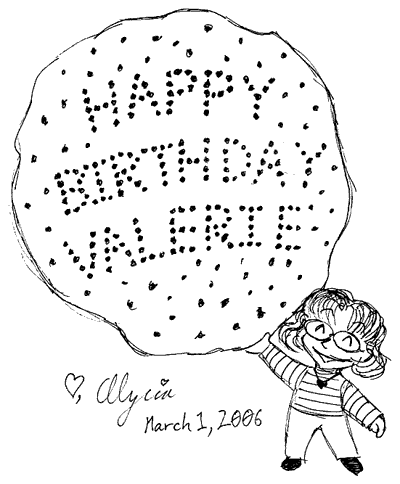 Watch
and I have been IM buddies for about a year and a half now, swapping stories and pictures and general geek love. She introduced me to such wonderful things as
Schlock Mercenary,
Katamari Damacy,
and most recently, Joss Whedon's
Firefly
and
Serenity.
She is smart and funny and incredibly creative, and I absolutely love talking with her in any context.
If you happen to run into ~
shinyhappygoth
today, wish her many happy returns of the day. And give her a cookie.