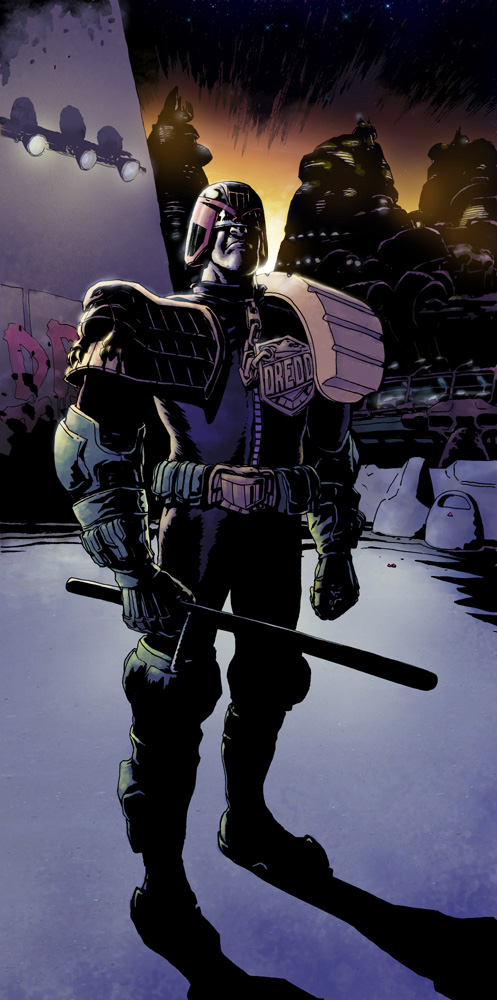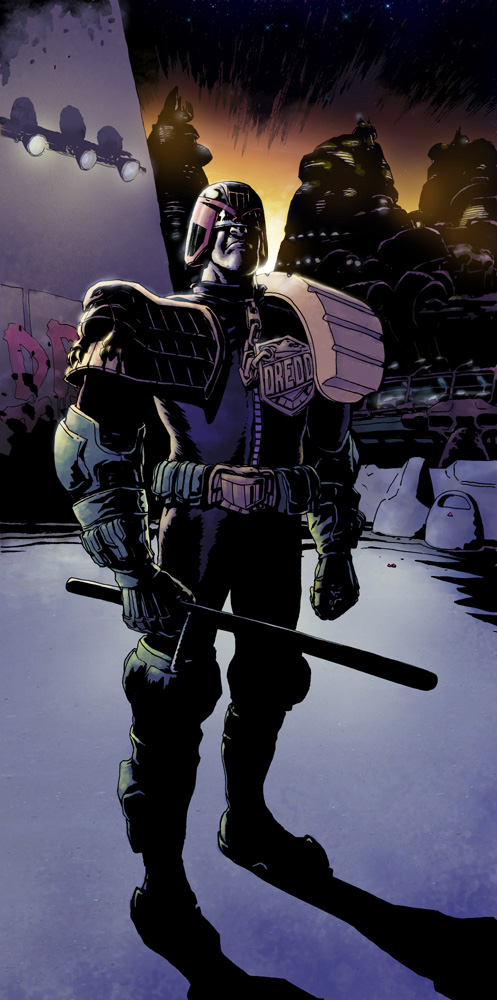 Watch
Judge Dredd sampler I did a while back. Started off as a cover, and kind of warped a bit.

No probs guy! Thank you very much. I'd fancy giving Dredd another go sometime... Everyone's got a good Dredd inside of them somewhere, I'm sure, maybe even me.

Maybe another attempt would come out much more Dreddy... Anyway, I'm rambling. Thanks again!
Reply

Grand stuff, bud! Not only is this an impressive and striking piece, but you've really got a handle on the Mega-City architecture.

Love the textures you use in your colouring too.

Reply