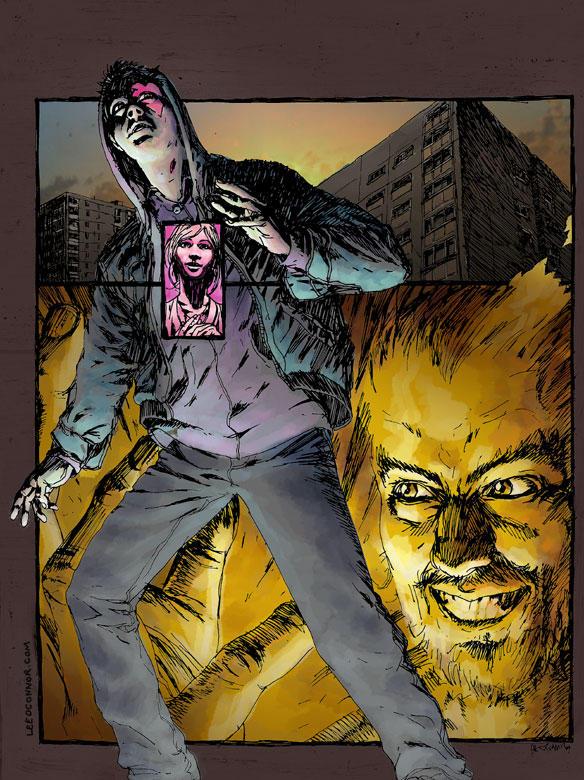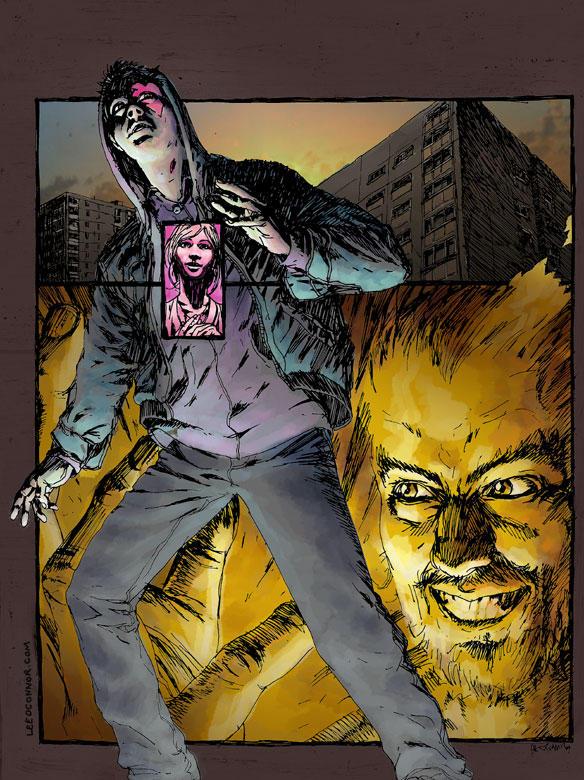 Watch
Sample for a companion graphic novel to the upcoming British film
Heartless
, directed by the renaissance man writer, painter, photographer and playwright
Philip Ridley
, starring
Jim Sturgess
,
Clémence Poésy
,
Noel Clarke
(he of
Kidulthood
and Mickey-out-of-Doctor Who fame) and
Timothy Spall
. The title comes from the heart-shaped birthmark on the main character Jamie's face. The production is set entirely in the East End of London has a really nice urban fantasy and horror feel, a little bit of which I tried to capture here...

Wow, that's awesome that you made this! I've always kind of wanted to be able to do comics/manga, but I don't think my skills are quite there yet.

This is really well-done, congratulations! And I kind of want to see this movie now.


Reply

Thanks. I don't think the Graphic Novel version ever made it out into the world. I don't think... Anyway, yes, the film's there for the watching, so that's good.
Reply

I WANT THAT COMIC SO BADLY!!!!!!!!
Reply

I'm not sure what the status of the comic is these days... The last I heard (and this was quite a long time ago) Ben Templesmith was doing the art... I'm sure Google could help you out...
Reply

I tried to google, but nothing came, besides this deviantart.

too bad, I loved your artwork and wanted to see a whole comic in your style!
Reply

or did you just upload it?!
Reply

(Ah, only ten months late replying to a comment! What service!) No, I have nothing more to upload apart from this sample image. (And maybe even some rough sketches, hmm.) I've just had a Google myself, and it looks like the project didn't really go ahead, or is still in development somehow...
Reply

hello! (taking two months to answer

!)
I heard from some other artist that HE is no doing the Heartless-Comic and later on that he dropped out too. After that I wonderd if I could get in contact with the producers and take my chance to draw the comic.
seems like the whole project is not moving anywhere at the moment.
Reply