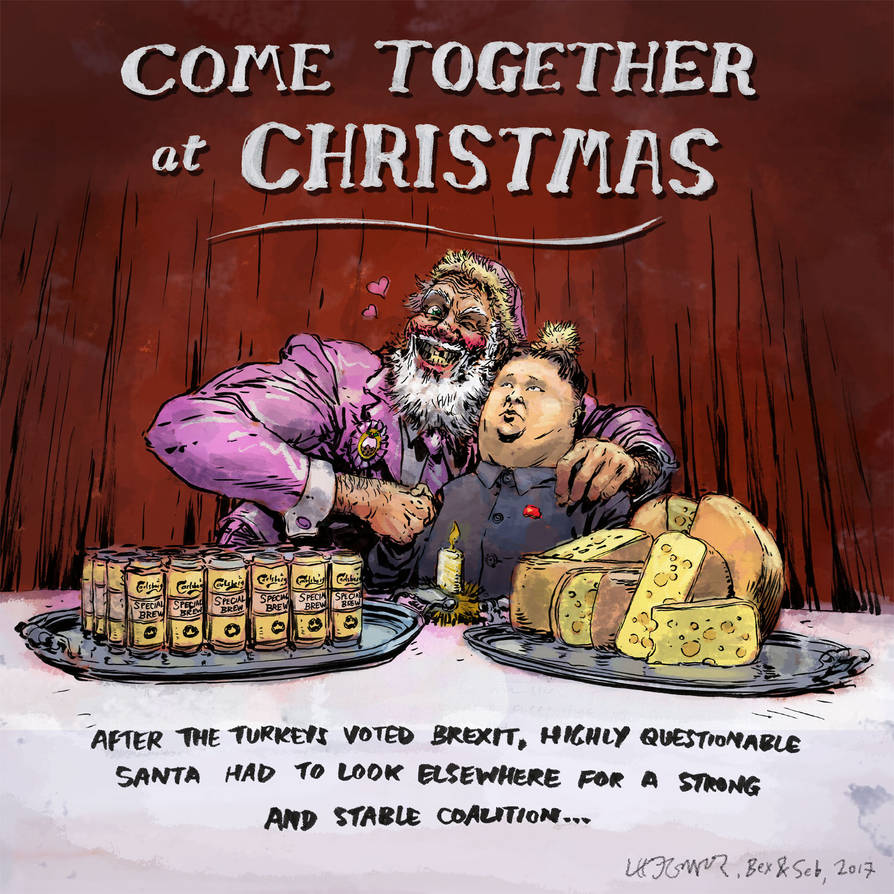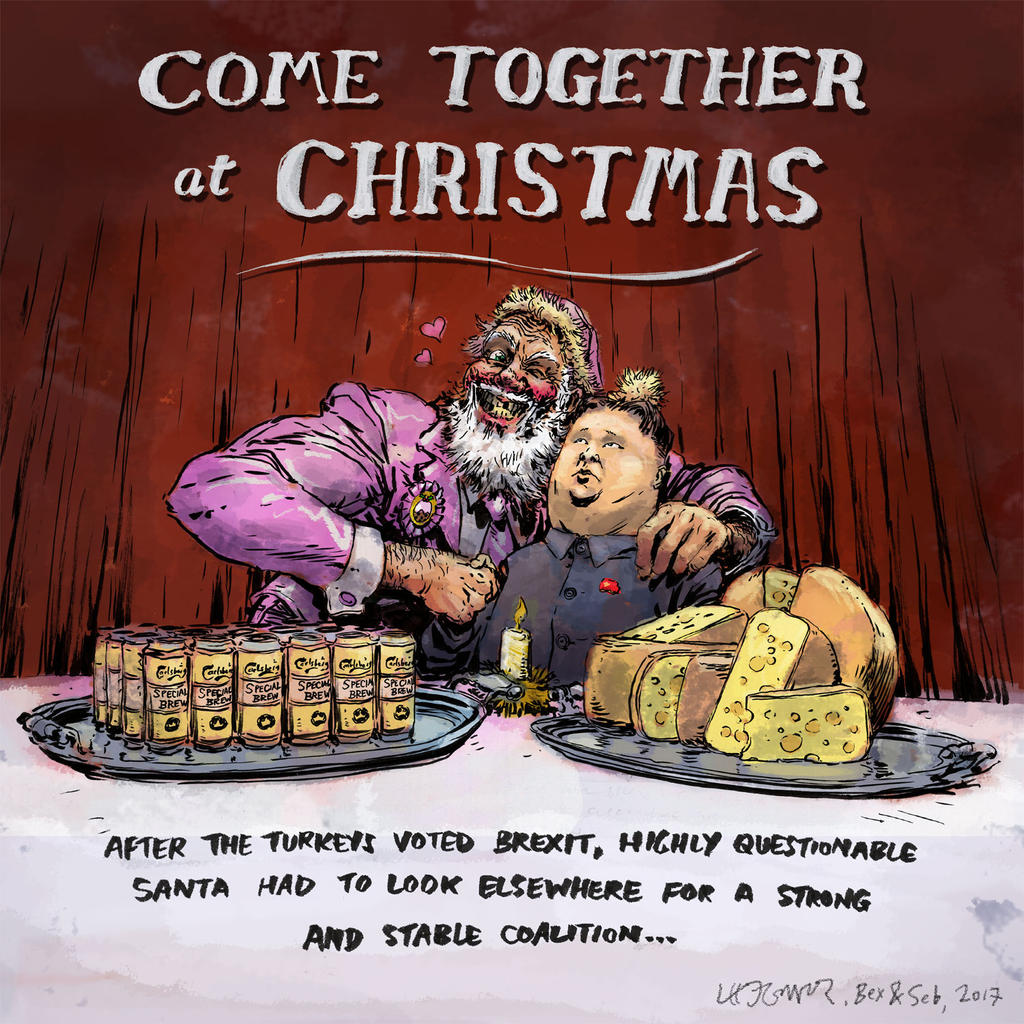 Watch
Wishing you and yours the very happiest of holidays and all the best for the coming year!
After all the turkeys voted for Brexit, Highly Questionable Santa had to go further afield to find a strong and stable coalition…
To see some other Santas, head here:
www.pinterest.co.uk/leeoconnor…
And as is tradition, the annual apology: sorry.
All the very best from Lee, Bex and Seb'.

Merry Christmas to you too, that's a lotta cheese boi!

Reply

Did you know that Kim Jong Un became obsessed with Emmental cheese while he was at finishing school in Switzerland? He's had cheesemakers flown into North Korea, apparently... Anyway, ta!
Reply

That'd certainly be something to put on the ol' resume. Nothing wrong with a little Emmantal obsession....

Np bud, hope you had a grand Christmas!

Reply