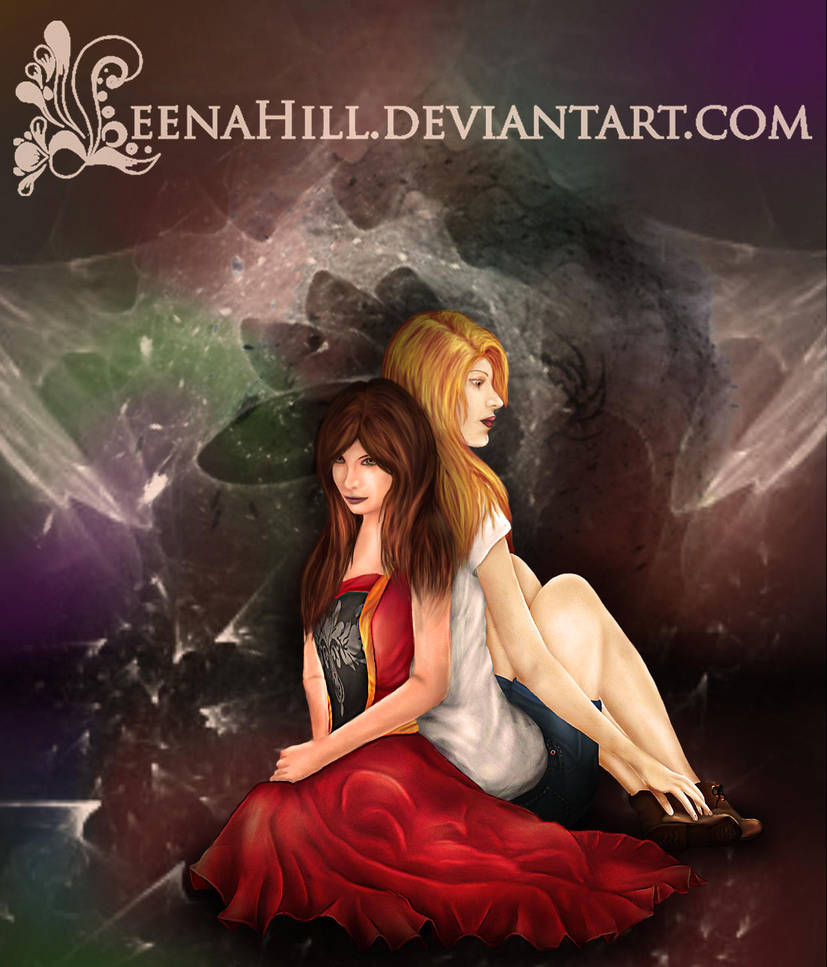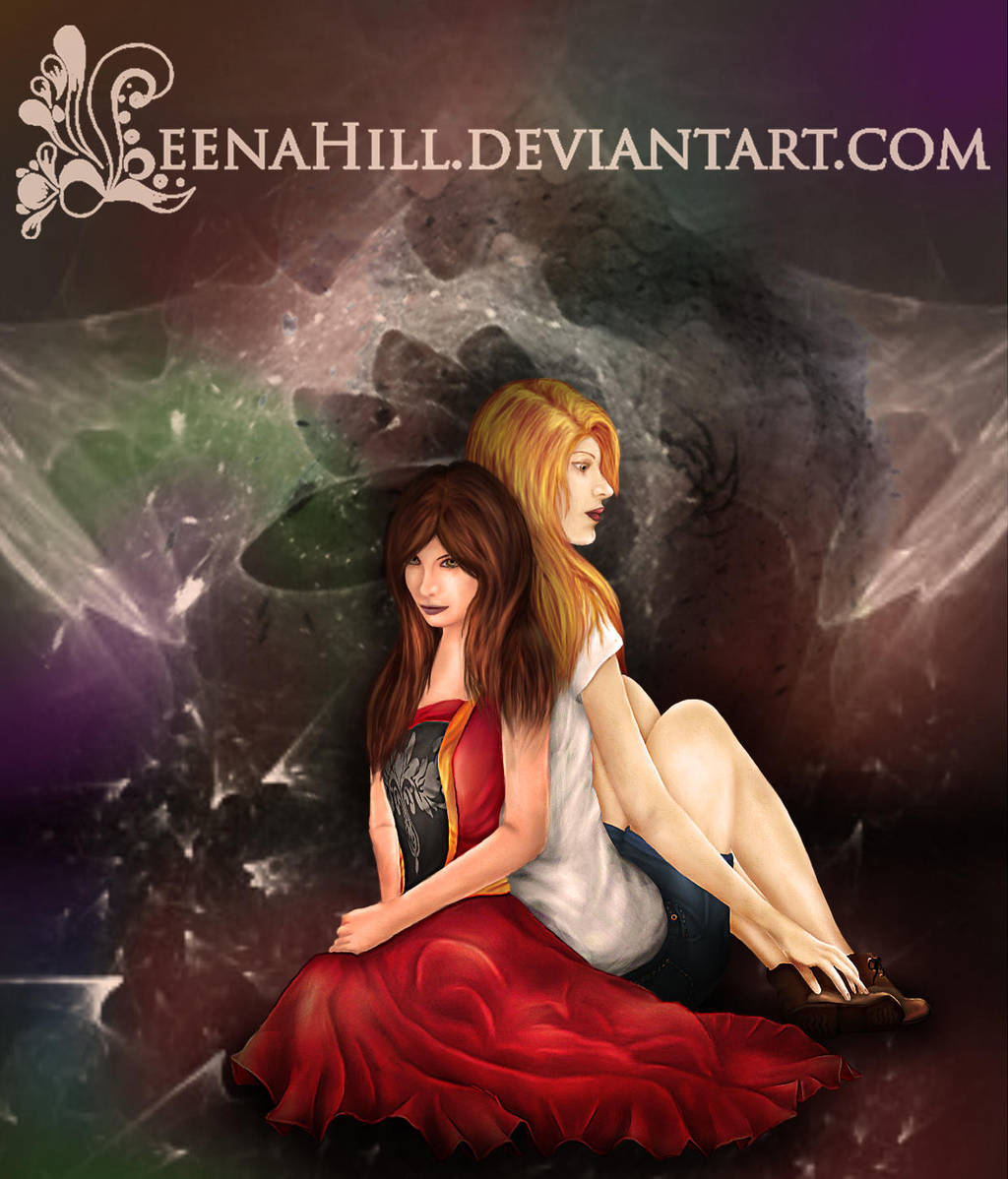 It's been a long time since I fancy digital painting, but I never thought of actually making one of my own. I'm really glad of how it turns out, but seriously,
DON'T JUDGE THE BACKGROUND!
I'm just too lazy to make one so I just painted whatever came into my mind.
The real focus is the models, and those are the ones I want you to criticize.
And tell me if you like it! I'll make more in future occasion!
Since this is the first painting, I still use references, so here they are:
Brunette Face

~ Blonde Face

~ Brunette Body Position ~ Blonde Body Position
Blonde Leg Position

~ Palette

Brushes:
Eyebrows

~ Eyelashes

~ Skin Texture

~ Fractals

Made with Adobe Photoshop CS6

Painted with Hanvon Tablet Art Master III
Original size 1240 x 1450 px
Consist of 209 layers >> 118 for the brunette + 81 for the blonde + 10 for background
Duration SO LONG THAT I LOST COUNT OF IT
Every critiques and comment will be appreciated, I would really love if anyone could tell me my weaknesses!

Sooo Beautiful.... Do you have an Instagram account? Lets connect
Reply

Reply

wow this is fantastic drawing such a great job

Reply

Wow, I must really compliment you since it's your first drawing. Your efforts are really wonderful. Great job!

Reply

oh well done!


Reply

woaaaw you have talent!!! i want to see more like this,awesome work!!!

im jealous now lol,i would love to be able to do this
Reply