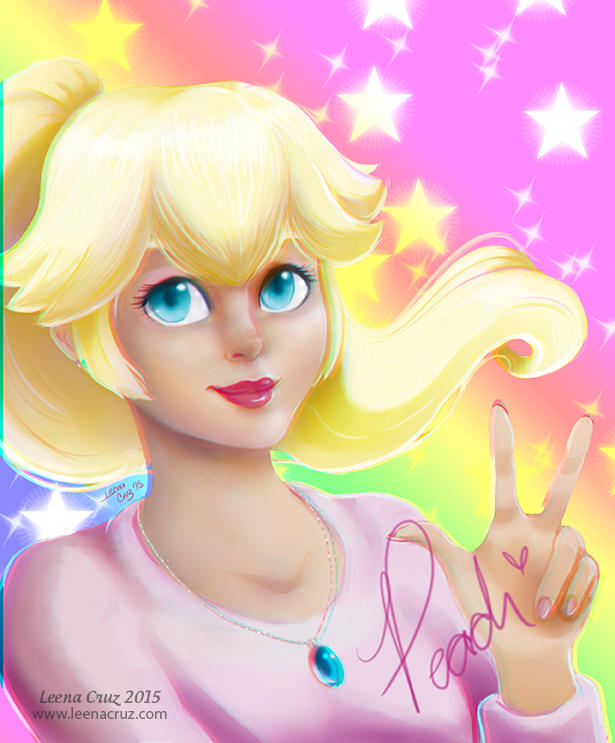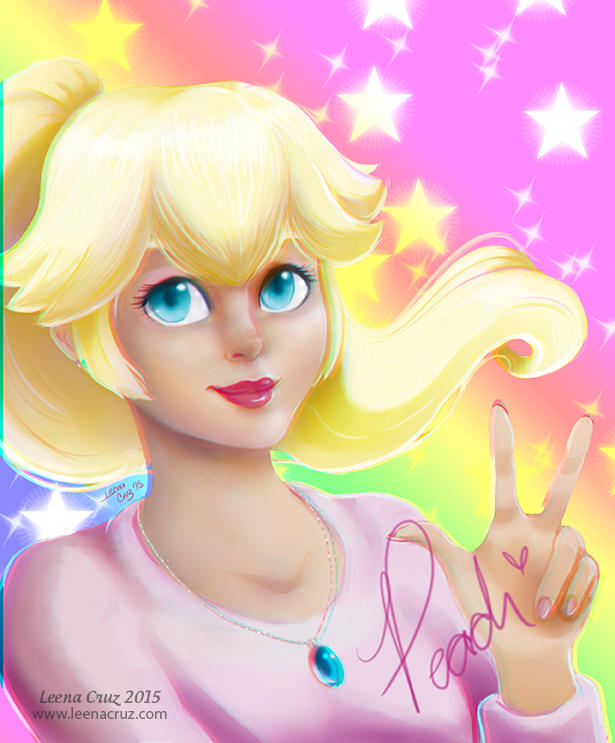 Peach is a lovely high school student, like the friend that get along with you and is so cute and kind. She loves the color pink and is not ashamed to use it.
I made this fandom of Princess Peach as a High School student to get along with Punk Bowser ;3 :thumb508636055:
Bowser and Princess Peach are characters own by Nintendo.
Also I'm available for commissions take a look at the info here-------
leenacruz.com/?page_id=14

FOLLOW ME!


MY WEBSITE:
leenacruz.com

MY FANPAGE:
facebook.com/leenacruzart

MY SOCIETY 6:
society6.com/leenacruz

MY REDBUBBLE:
redbubble.com/leenacruz

MY NEATOSHOP:
www.neatoshop.com/artist/Leena…

MY BEHANCE:
behance.net/leenacruz

This looks MUCH better wearing 3D glasses.
Reply

Hohoho you found a secret bonus!

Reply

Yeah. I happened to notice the red and cyan colors slightly separated from the main image.
Reply

Finalmente se me hace verla terminada. Te quedó muy bien, ahora sigue Mario.

Reply

Sii jaja despues de mil años, es legendaria la Peach XD
Ya voy a seguirle con Mario entonces :3
Reply

Reply