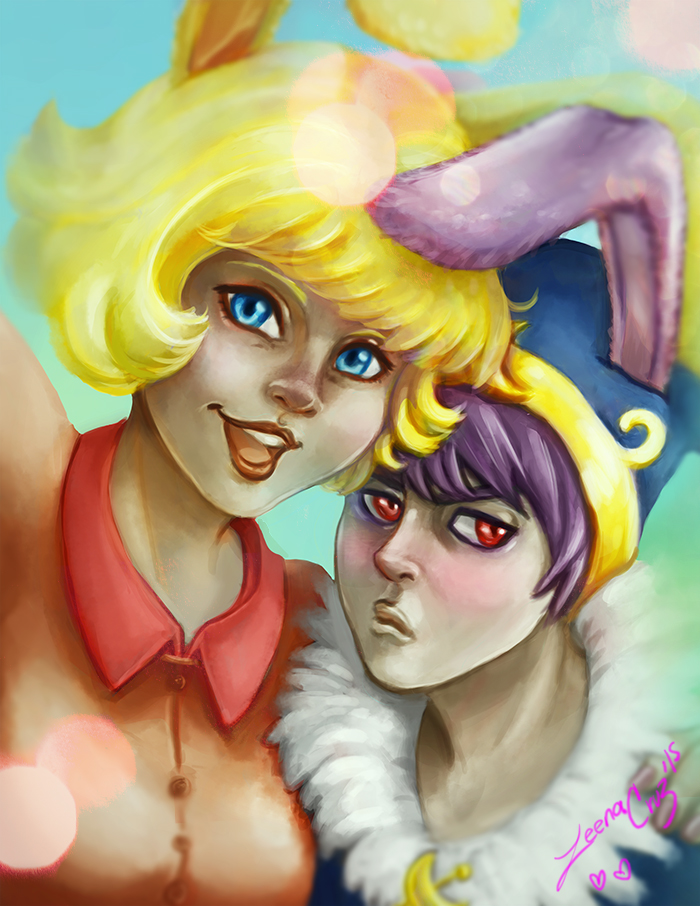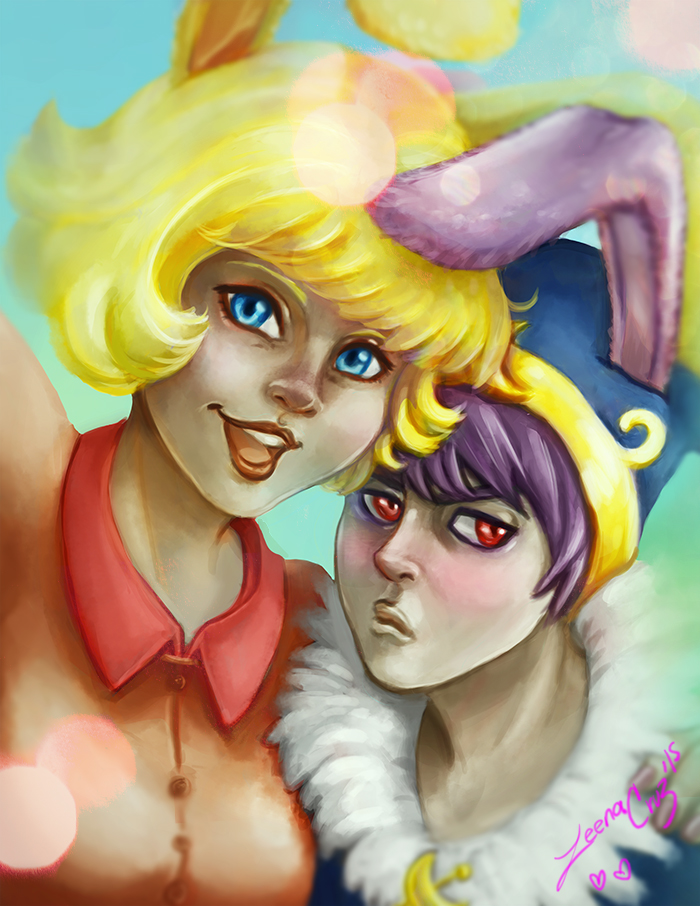 Thank you

for all your support! This is a gift in gratitude for your donations, encouragement and friendship

Do you want a gift sketch? Just donate to my donation point


FOLLOW ME!


MY WEBSITE:
leenacruz.com

MY FANPAGE:
facebook.com/leenacruzart

MY SOCIETY 6:
society6.com/leenacruz

MY REDBUBBLE:
redbubble.com/leenacruz

MY NEATOSHOP:
www.neatoshop.com/artist/Leena…

MY BEHANCE:
behance.net/leenacruz

EXCELENTE ILUSTRACIÓN, me gusta mucho la técnica, FELICIDADES!
Reply

Te quedó realmente muy bien, los rostros muy expresivos, excelente trabajo

Reply
I love the expressions, you have a very nice style :]
Reply


Asdfghjk**
omaiga!!! ,,, sinceramente nuu es lo que me esperaba ewe.....
le quedaron tan beshos y divinos!! > u <
DDDD::::: . XDD!!Gina Se mira bien adulta ewe,,,
me dio una idea de como seria a los 30 XDD!!!..............
Y munio se mira bien Asdfghjk**...
Su expresion XDD!!... concuerda porque es bien serio el tio XDD!!...
pense que los dibujarias en furry XDD!!......... pero wee,,, me encanta como se miran en tu estilo > u < .....
Regaleme la version en tradicional si,,,,,,,,,,,,,,,,,,,,,,,,,,,,,la,,,,,,,,,,,,,,,,,,tiene,,,,,,,,,,,,,,,,,,,,o ,,,,,,,,,,,,,,,,,,,,si,,,,,,,,,,,, vos quiere,,,,,(?).........................

A la proxima se los pido mejo en su version humana!! ewe................
Es Demasiada kawaoiosidad para mis ojos ; n ; .........................

Los colores y el detalles son sorprendentes ewe....
omg sha no se ni que decir!!

Muchas asias sis!!...
lo aprecio muchisimo en verdad...
me encanto,,,,,,, obio que lo faveo,,,,,,,, y hasta lo presumo (?)(?)(?)(?)(?)(?)(?)(?)(?) en mi perfil ........
** Se le agradece****
para mi es un gran honor!......
Reply

Jijij que bueno que te gusto, si evolucionaron mucho los personajes, al principio iba a hacer algo más sencillo, pero luego fui pintando y pintando más jejee XD no me imagine a Gina tan grande TnT a lo mejor 25 jejeje bueno, Munio me gusto mucho y que bueno que te gustarón

vere tu perfil jiji y de nada!
Reply

Reply

Reply

Reply