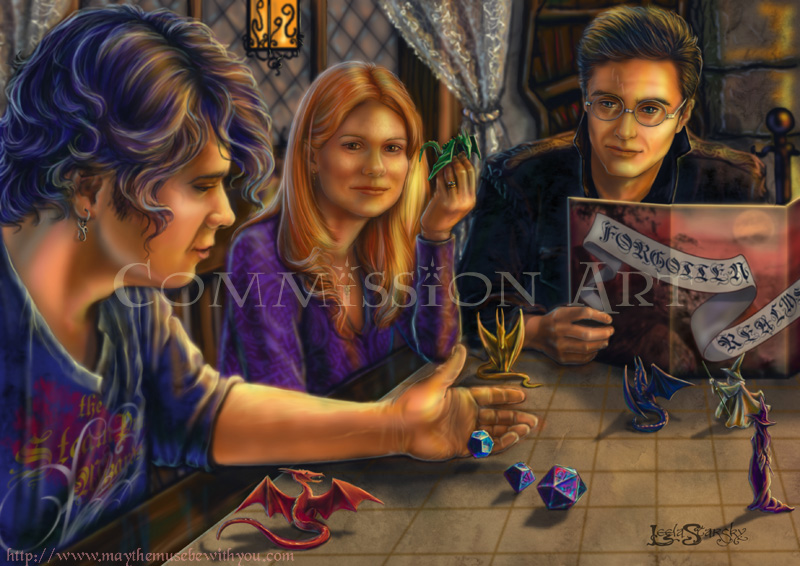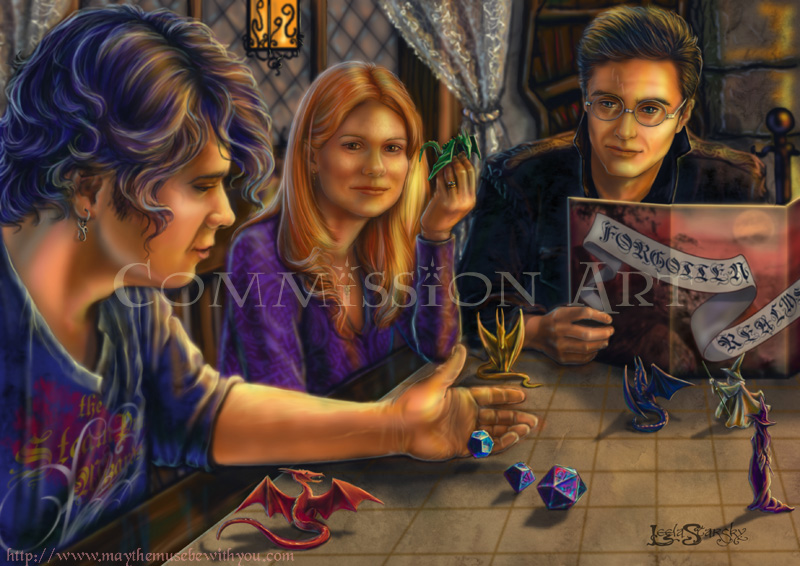 Watch
Teddy Lupin in his late teens, playing Dungeons and Dragons with Harry and Ginny.

digital art.
Daily Deviation
Given 2009-03-05
Playing Dungeons and Dragons.
by ~
leelastarsky
. From the suggester:
"I don't see a lot of post-Hogwarts Harry Potter fanart that seems happy. I don't often see post-Hogwarts fanart where Harry seems to have aged realistically, either; a lot of fanart seems to portray him as 18 forever. In this one, though, he looks very much like he could be a 40-year-old wizard. And it's got Dungeons and Dragons---what more could you want? I love Teddy's hair, and his shirt, and Ginny's expression. And the little dragon figurines they're using. And Teddy's rolling a d12---bet he's rolling damage, what do you bet?"
(
Suggested by kalany and Featured by aunjuli
)