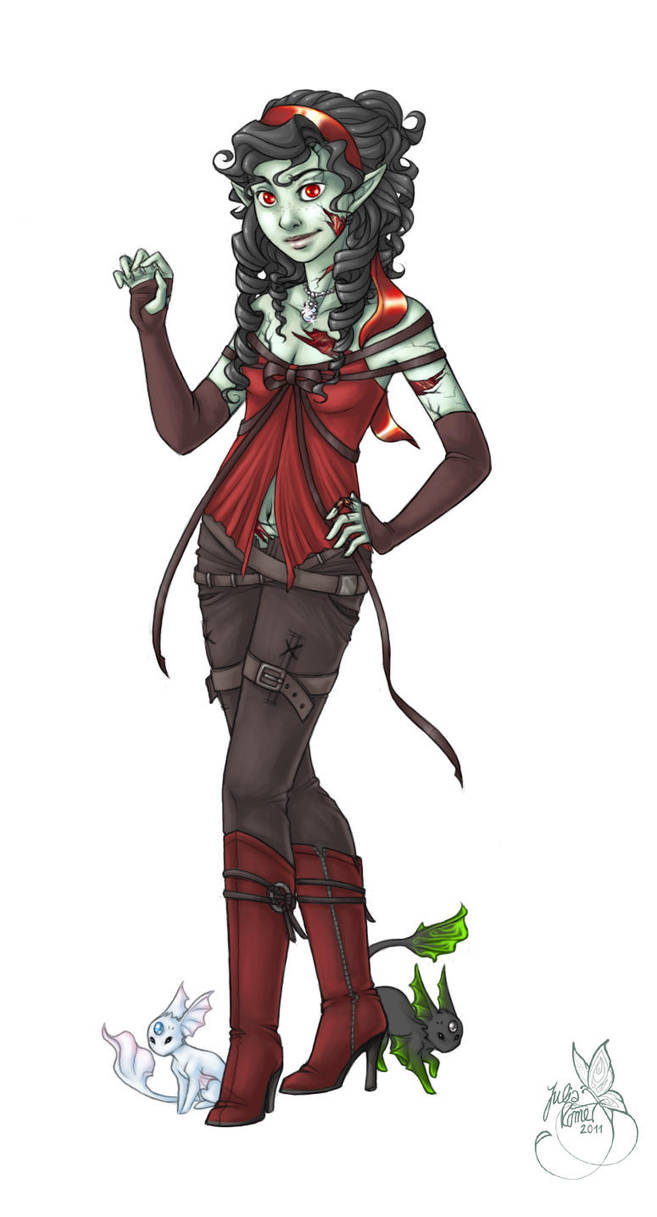 This character belongs to

, but yeah, this is my interpretation of her. It's a fairly new character, so I think this is the first ...fully drawn image of her?
I wanted her to do a little "rawr" pose with her hand, but I dunno whether it really turned out that way, haha.
The locks were fun. :0
Edit: Forgot to say XD She's kind of... undead, so the tears and cracks in her skin are on purpose.