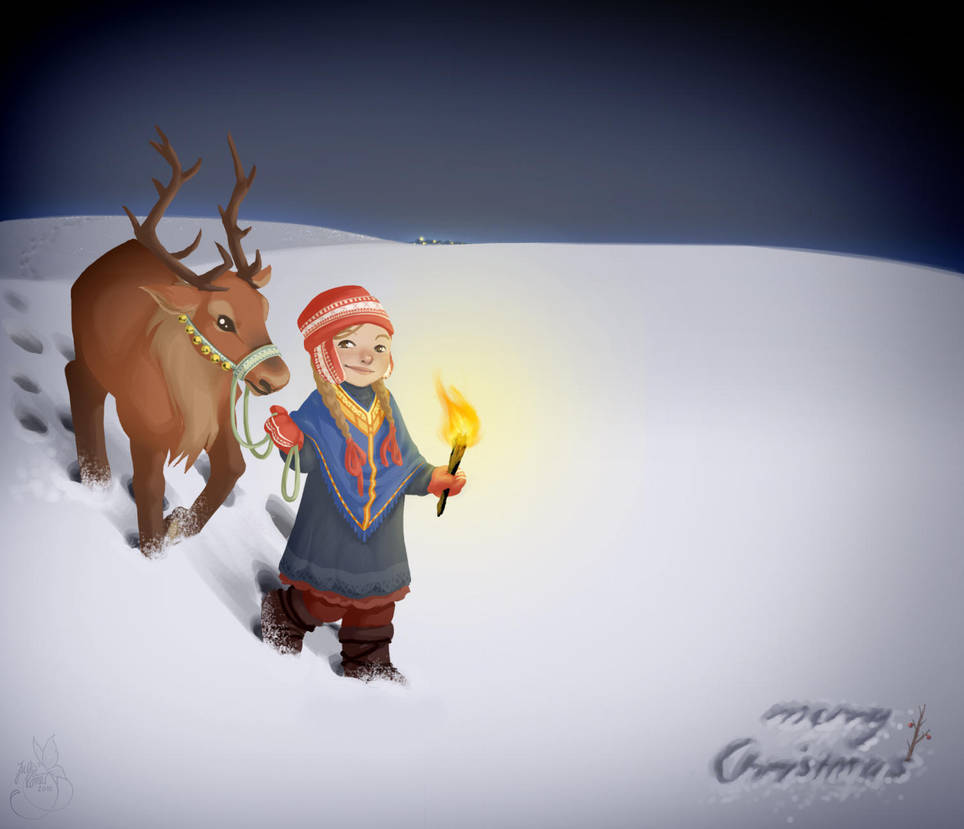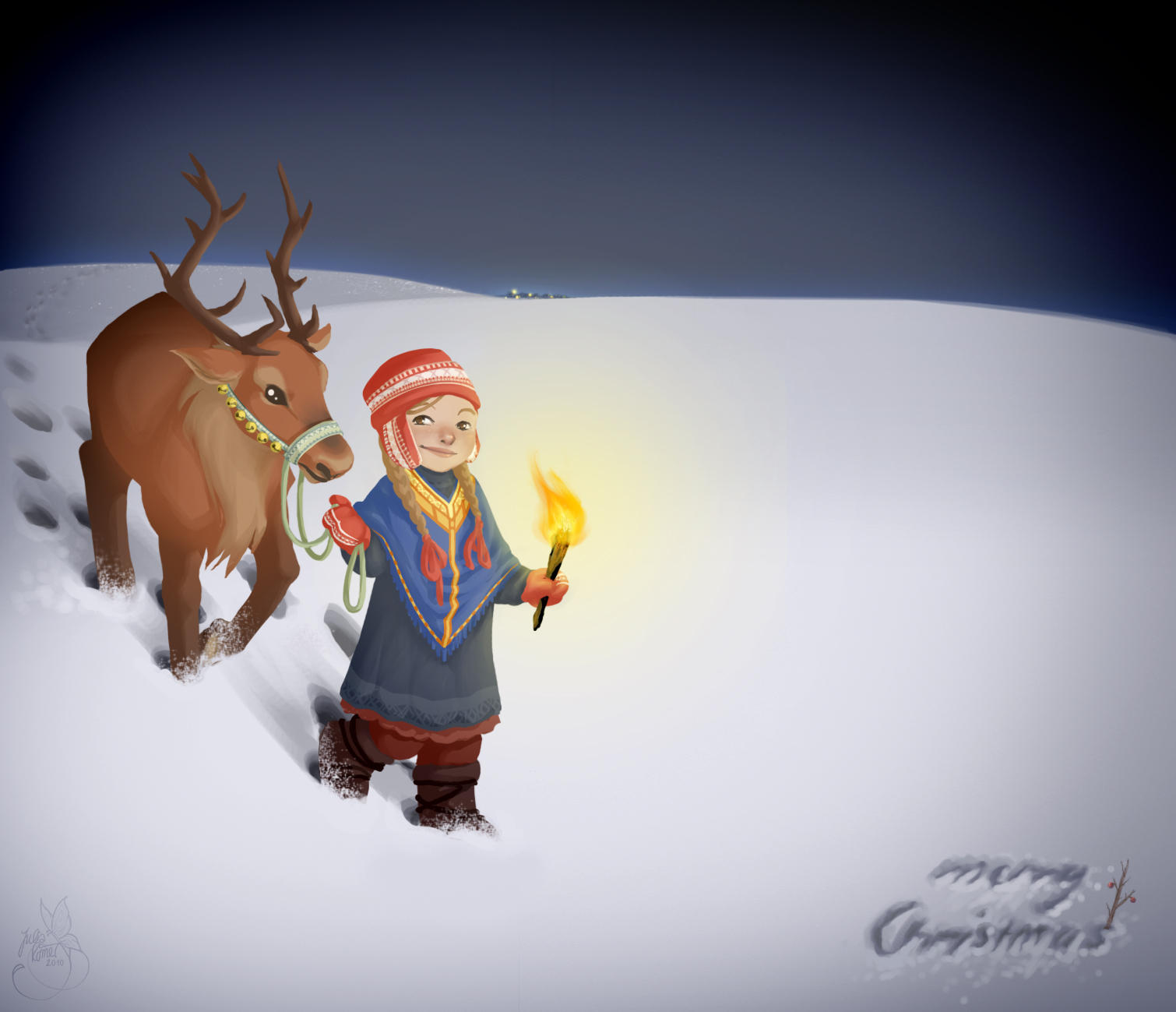 Watch
Merry Christmas everyone!

(Or happy Hannukah, Kwanzaa or Winter Solstice!)
Whew, I'm a little late with my Christmas card this year, there was just so much to do... but now it's all done! In fact it's so big, it's almost a wallpaper, haha!
It's supposed to be a Sami girl taking her favourite reindeer out for a walk in the snow on Christmas Eve.
I hope you're all having tons of good food (best time to stuff yourself) and enjoy yourselves with other nice people. ♥