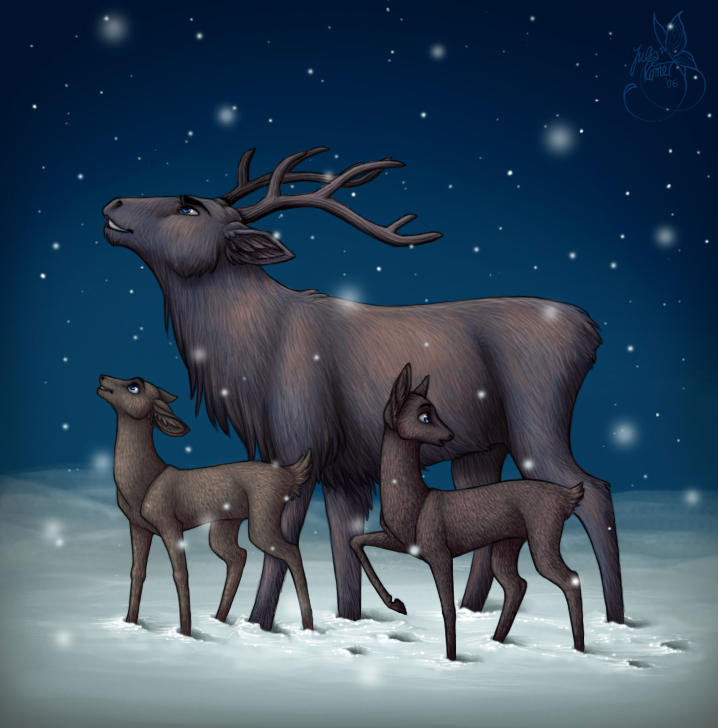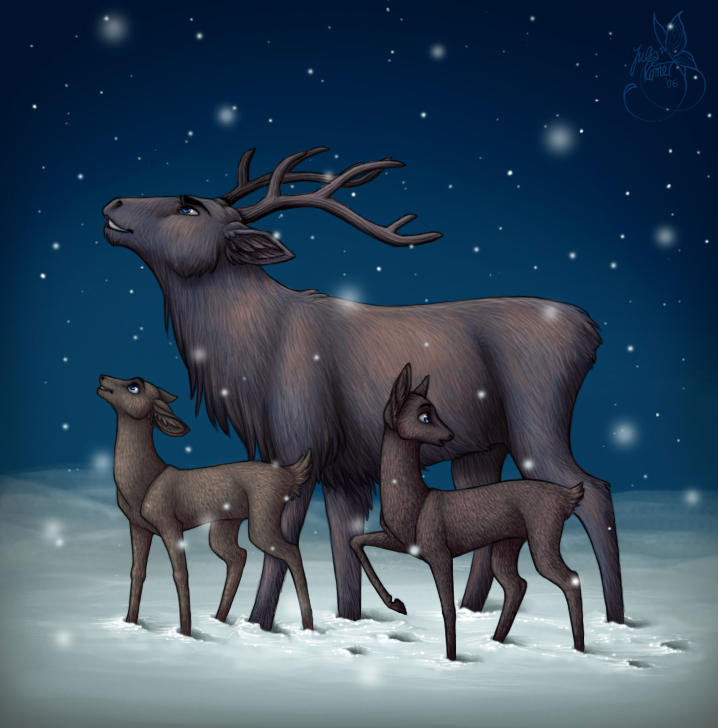 Watch
Schneeflöckchen, Weißröckchen,
Wann kommst du geschneit?
Du wohnst in den Wolken,
dein Weg ist so weit.
Merry Christmas, everyone!

I hope you all have a wonderful time with your family/friends and receive a lot of love, gifts and candy!
Also, happy Hannukah, Kwanzaa or whatever holiday/normal day you might be celebrating. X)
Oh, the lyrics above are from a German children song about wanting snow. I WANT SNOW! 8D
My LJ christmas entry is here:
[link]
Love! <3
Edit: And yes, I drew each hair of their fur. 8DD;; el oh elz.