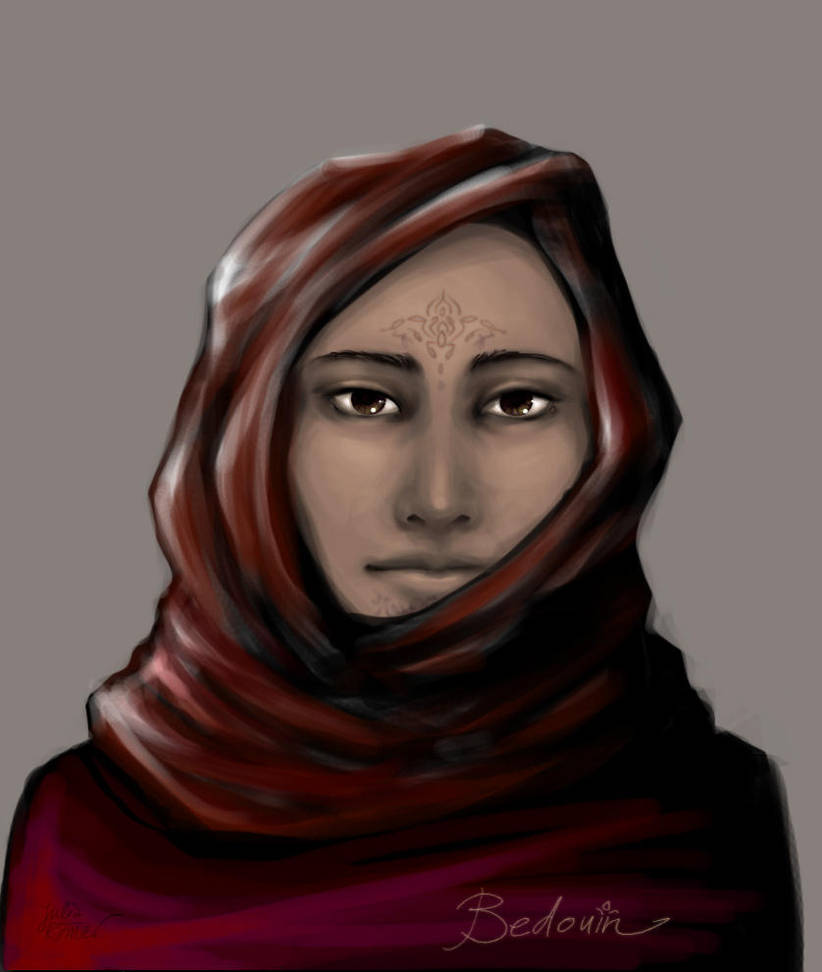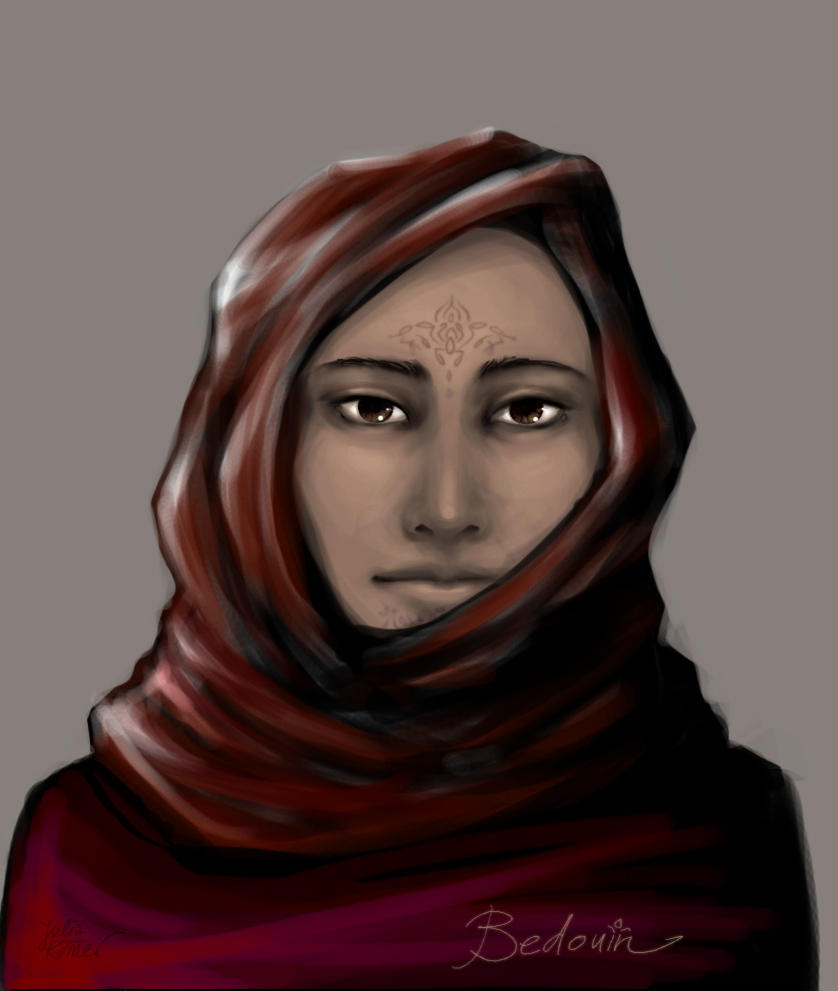 It occured to me to draw a face. XD So there it is, rather rough and kept simple.
I didn't use a reference, so it's too symmetrical and my shading still sucks. D8
I think some of the older, more traditional Bedouin women still have tattooed chins and foreheads, but this tattoo is completely made up, no meaning or anything. @_@ I just thought it was pretty.