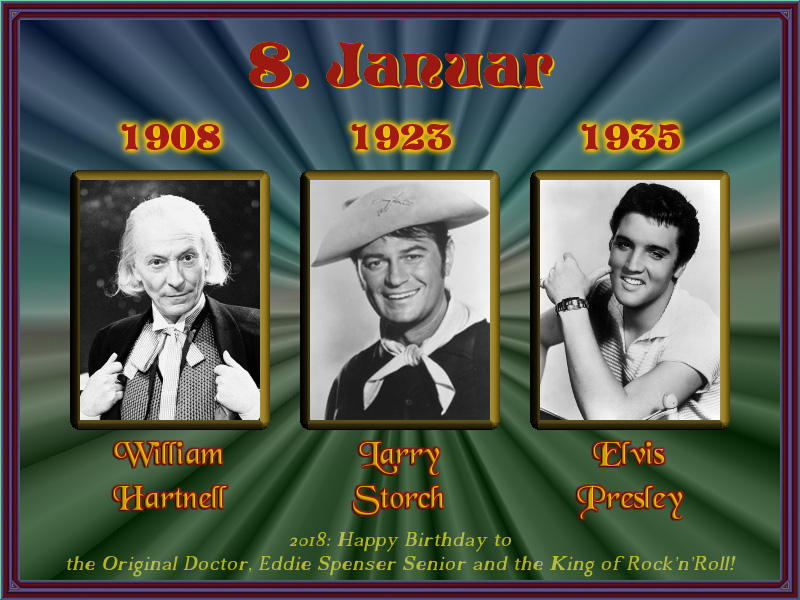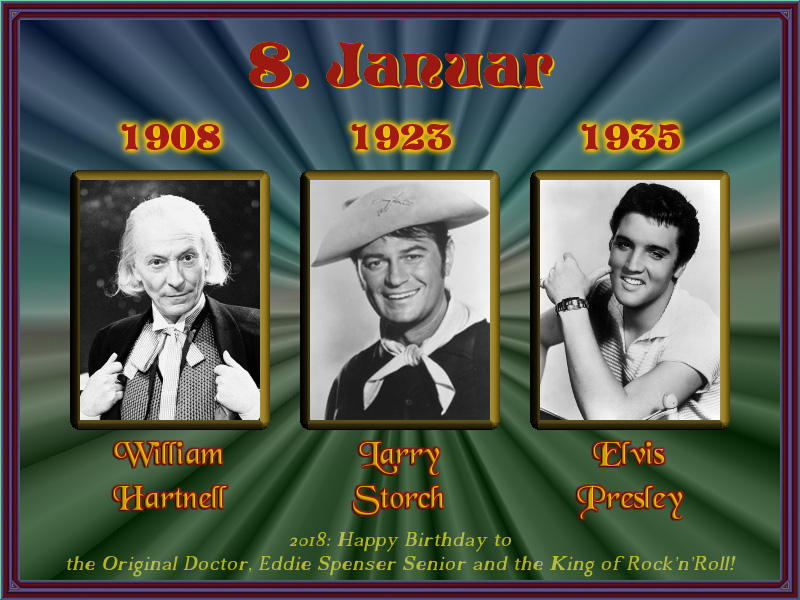 Yes, it's January 8th, and there are great things going on.

First of all: It's the birthday of original doctor William Hartnell (the first doctor ever ever ever)! He's one of my favorites; it's because of
him
, I was fan at first sight!
The next in line: Larry Storch - Eddie Spenser Senior from the 1975s Filmation's Ghostbusters show and father of my beloved Eddy Junior from the 1986s animated series.
The Spenser Family rocks
!
Last but not least - in fact the first one I knew who's birthday is today: Elvis Presley, King of Rock'n'Roll! Yeah, he's still alive, at least in our hearts!