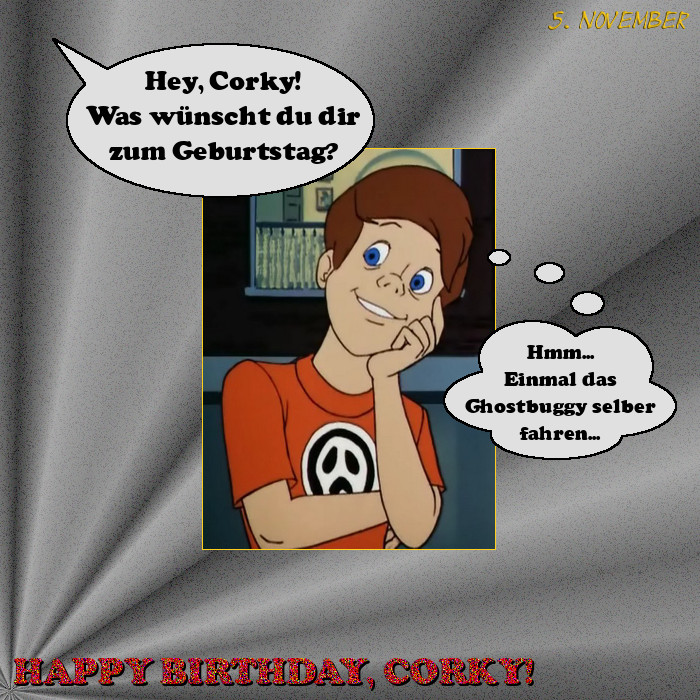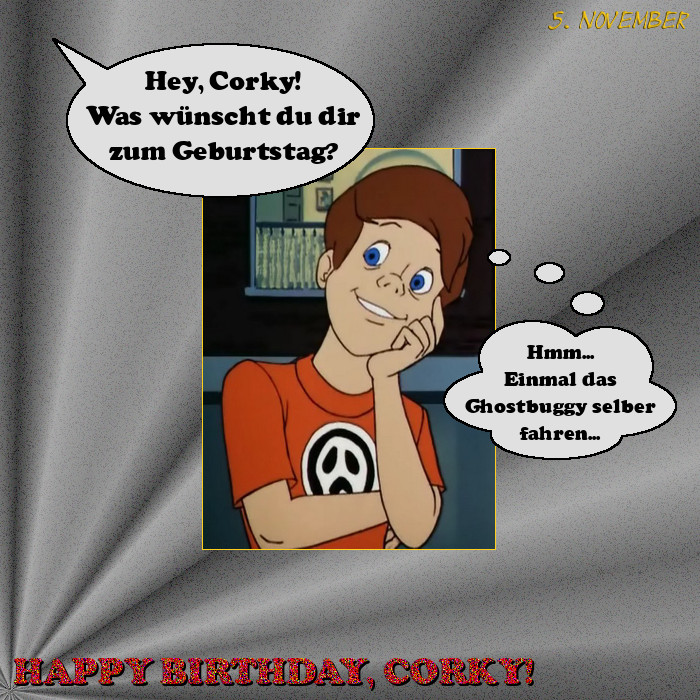 Watch
Today, it's November 5th, and that means: IT'S COKYS BIRTHDAY!

HAPPY BIRTHDAY, Junior Ghostbuster!

[Text says: "Hey, Corky! What's your birthday wish?" What else would he think of as "To drive the Ghostbuggy myself for
one time
…"

]
© Filmation's Ghostbusters is one supercute show from Lou Scheimers Filmation Studio.