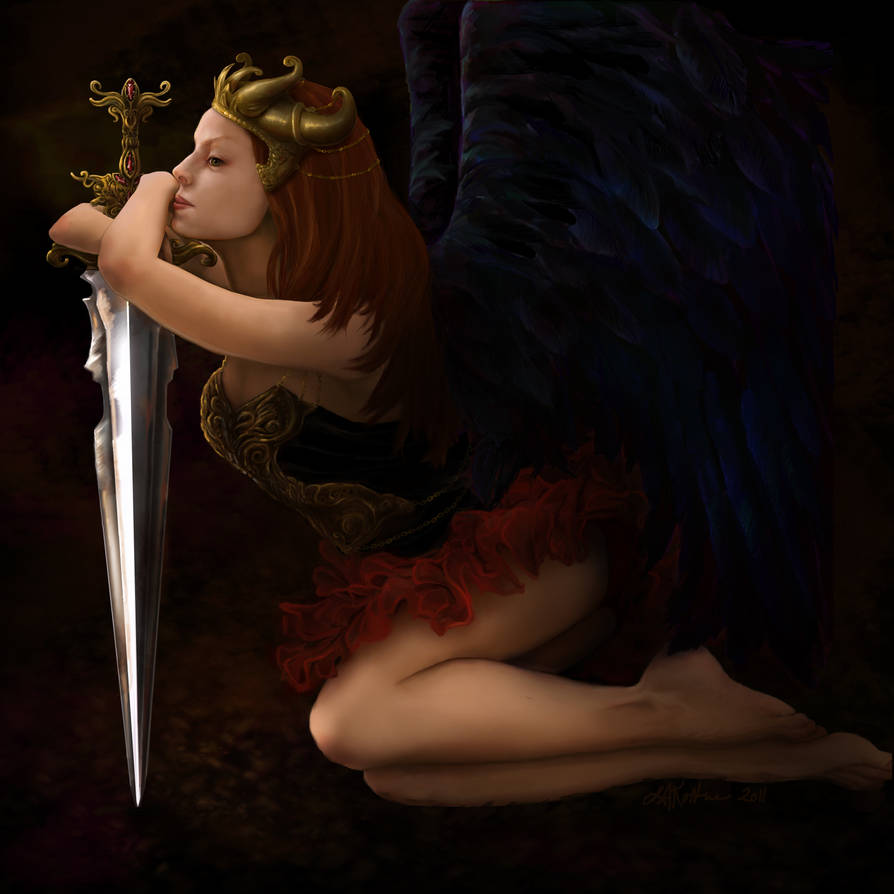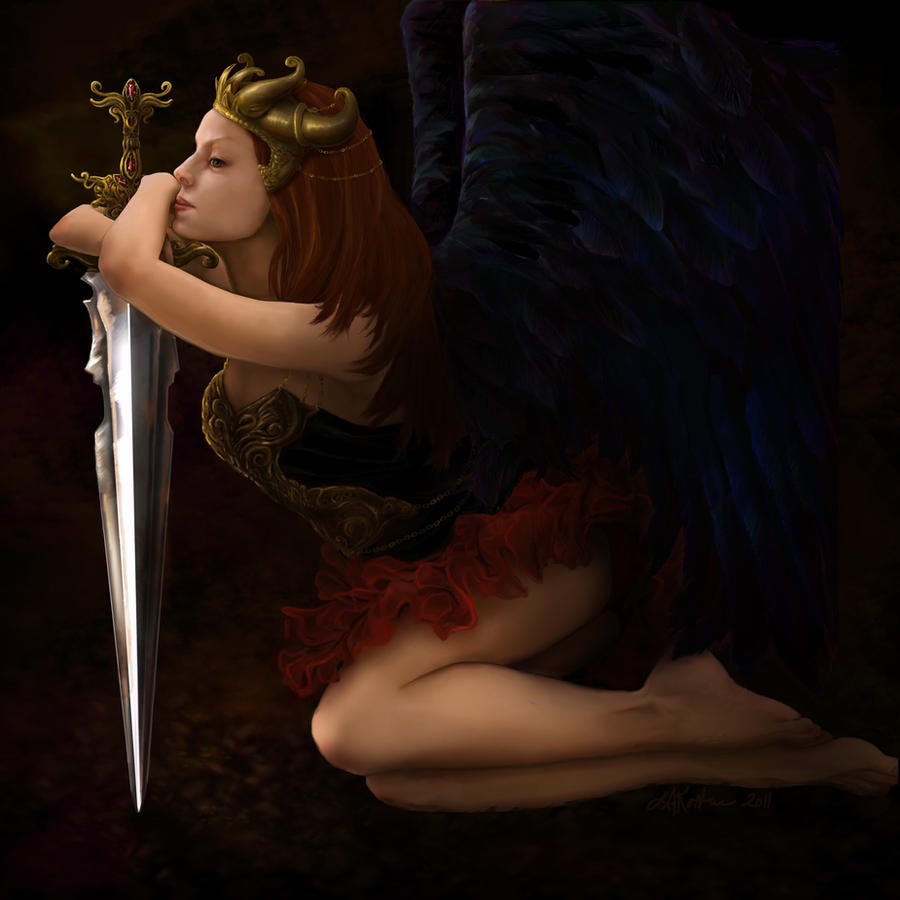 Watch
This is a special dedication to all my strong women friends!
Many thanks to Fiona

for being the lovely model she is!

Sword inspiration from:

Raven wing references:

This brush:
is amazing and I have to give big kudos!! It saved me tons of time painting all those little links!!!
Walk-through is posted!

[link]
Edit: fixed a small issue with her left arm! Thank you



Awarded a =
JosephThomas
Daily-ish Deviation!!
Thank you, Joe!!!