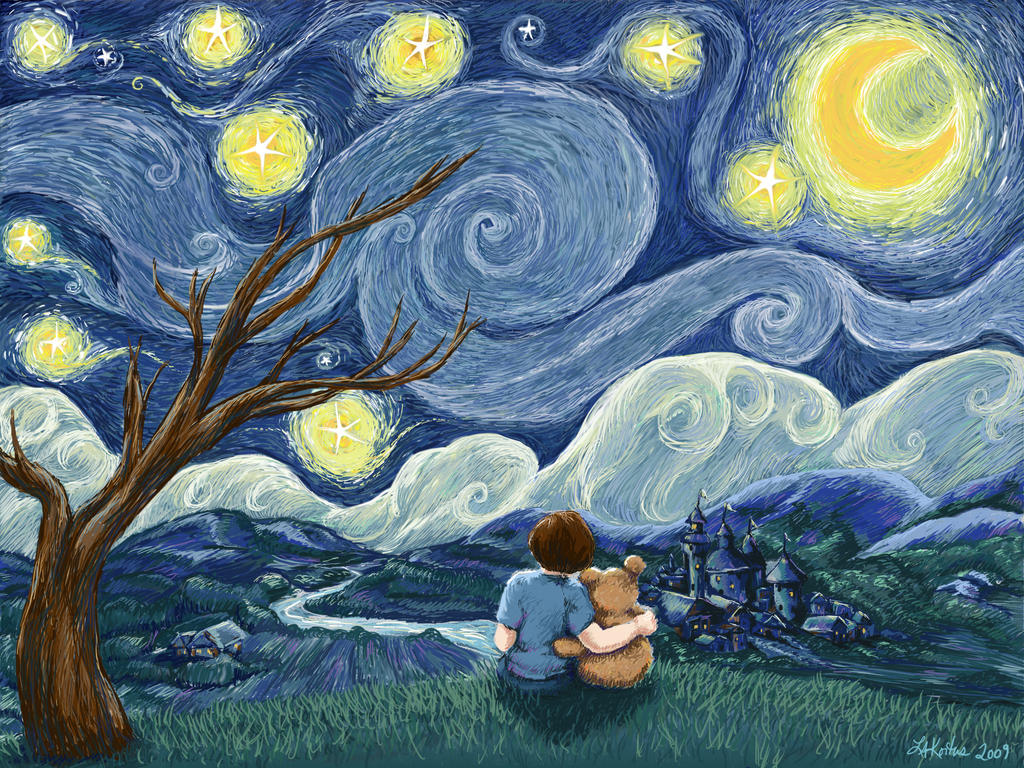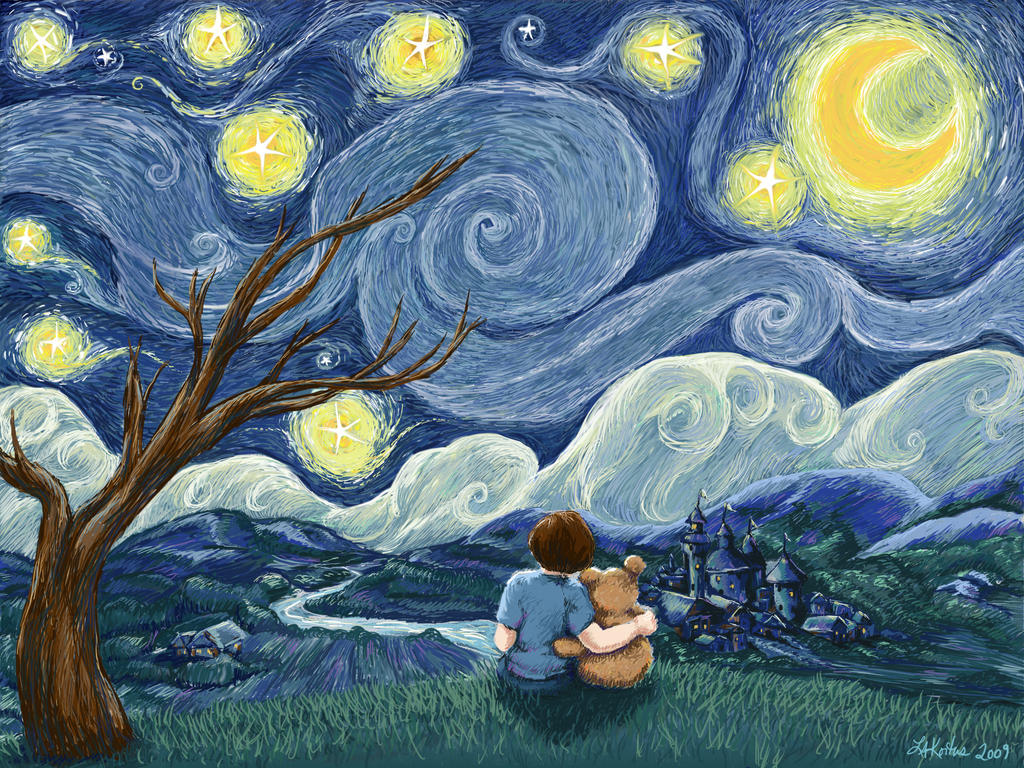 Watch
This is a gift art work for Jaime, who is my 'adopted' niece

She recently had a beautiful baby boy who is named 'Vincent' after his father. The Starry Night by Van Gogh is one of her favorite paintings and one of mine as well. I thought it was fitting to do an painting for little Vincent that was a tribute to Vincent Van Gogh's most famous painting.
Jaime, I hope you love it! I wish little Vincent all the starry wishes of the sky!

This was a real stretch of style for me. The whole thing is painted with my Wacom in Photoshop. I have a whole new admiration for Van Gogh's style. I felt challenged and a bit uncomfortable with it at first, but in the end found it quite 'freeing'.
Thank you for looking!!

***WOOHOO!!! This was voted Picture Of The Week on 23rd Nov, 2009 at
Photoshop Creative
!!!***
This is stunning.
I applaud your talented use of colours and the style of Vincent Van Gogh, especially in the swirling sky and expanding stars. The village below looks quiet and calm and truely adds something to this picture, as do the twisting branches above the boy and bear's heads. The valley and river going far away from the hill keep my eye, and the colours of blue and green there are perfect. My favourite part, however, is still the astonishing sky and all its powerful emotion it seems you put into it. The only complaint I have is that I can't stare at this forever.

The Artist thought this was FAIR
2 out of 2 deviants thought this was fair.