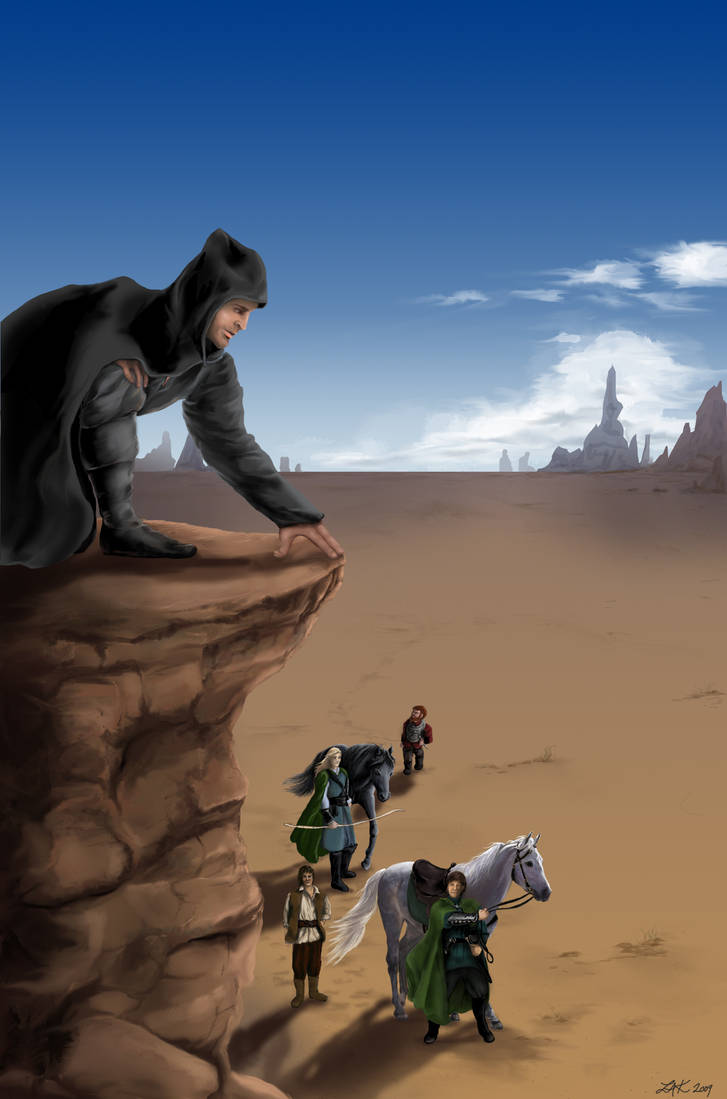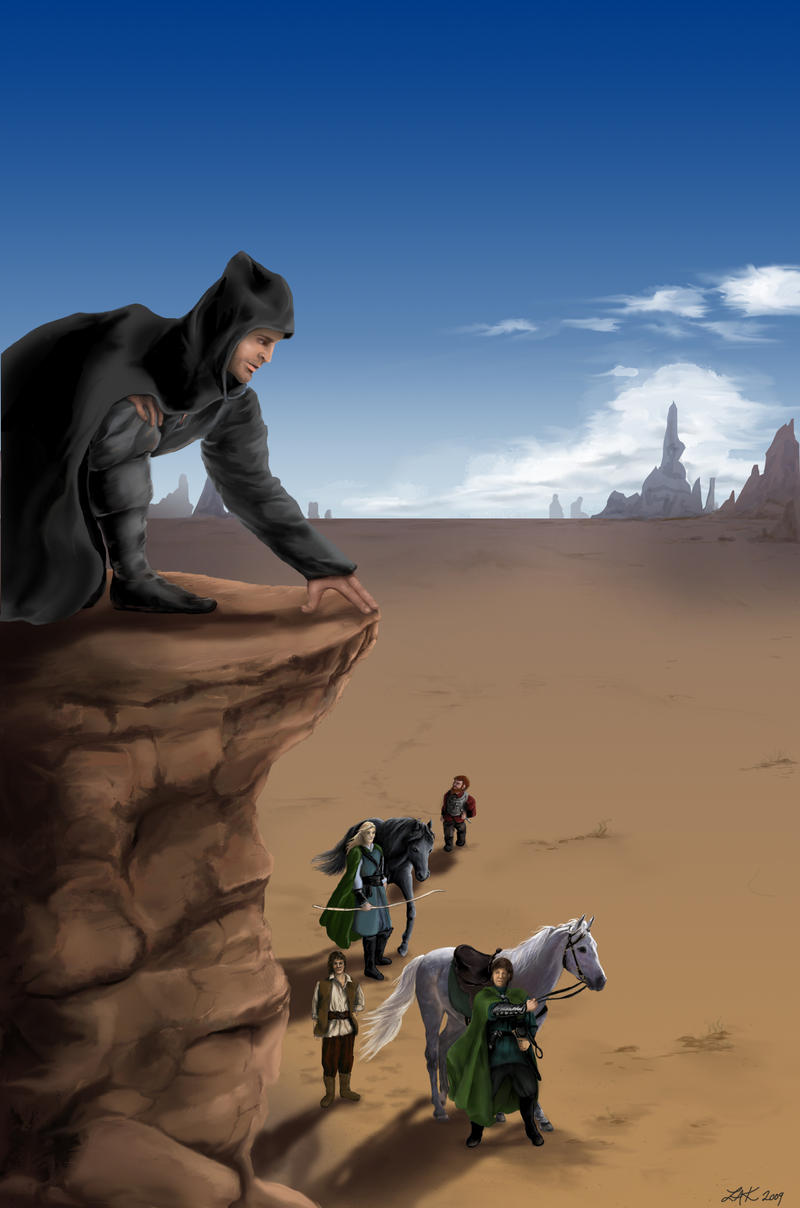 Watch
This is a book cover design I have been working on for
. This is just one concept of several that I will probably try, but I wanted to follow through on it because it is good experience and makes for an interesting illustration if nothing else. The characters are hers, this was just my interpretation of one possible scene description.
I am asking for critique as this is the first time I've attempted a book cover and I am looking for any and all constructive criticism.

References from the following generous stock artists:
shinobi
stormcrow pack
elf captain
frodo
Falair in field
grey arabian4
all other references my own or just out of my head

This is a challenging subject, kudos for taking it on. You're dealing with perspective, light and shadow, spatial relationships/foreshortening issues . . . all nightmare subjects for me

You could have three completely different works here - man overlooking a cliff, group travelling in the desert, horizon with sky. Great job with the horses and shadows corresponding with the ground figures, the horses are especially convincing. Your skyline is nicely balanced with the clouds opposite the crouching figure, creating a frame for the horizon and sky.
This work seems to echo the same challenges I'm having with digital work - the forms have a bit of a flattened aspect to them. The edges are so precisely done, it makes a kind of pasted - in effect. Perhaps the shadows cast by the figures - those darks would also be carried up into the figures themselves, creating more depth. I'm a complete novice in this medium, but I've noticed even experienced digital artists leaving blur marks, color left outside a figures edges, blending both background and figure to create a more real occupation of space. Since this illustration depicts a vast space, I'd try and fuzz out the horizon/sky and mountains more, and maybe punch up the large areas of tan with some yellows and blues. And maybe that Gaussian blur effect would come in handy conveying desert light and space?
The Artist thought this was FAIR
6 out of 6 deviants thought this was fair.
Lee Anne, I think you've done a wonderful job with this so I was hesitant to write a critique, but I do want to try to be helpful!

I'd say I agree with Joey about how some of your edges are too clean and the background could be blurred and faded a bit to push it back. I also wonder about the dark areas under the mountains because I can't tell if those are shadows from the clouds or the mountains? It may help if those are defined a little more. And the foreground sand on the ground could use more detail to contrast it with the background sand. Maybe find or create a nice texture brush to add some visible grains. Overall I don't think it needs too much tweaking. It's very nice work!
The Artist thought this was FAIR
6 out of 6 deviants thought this was fair.