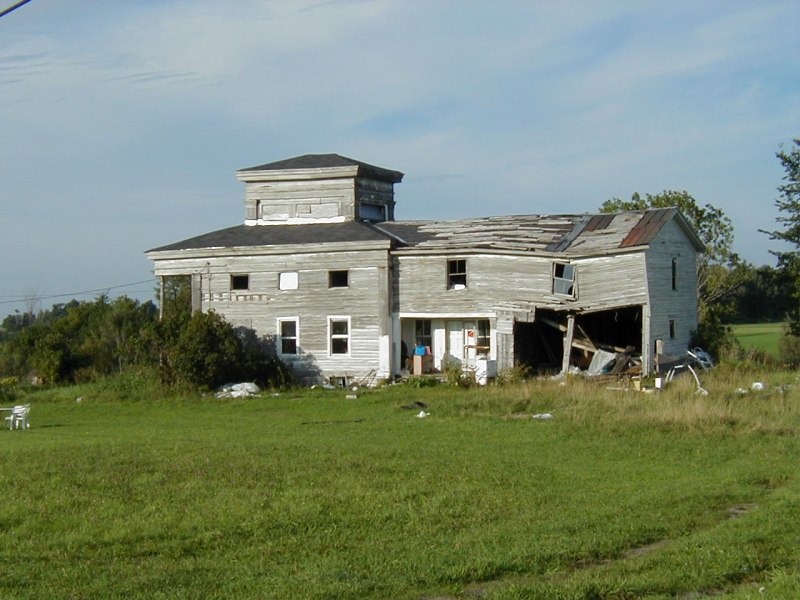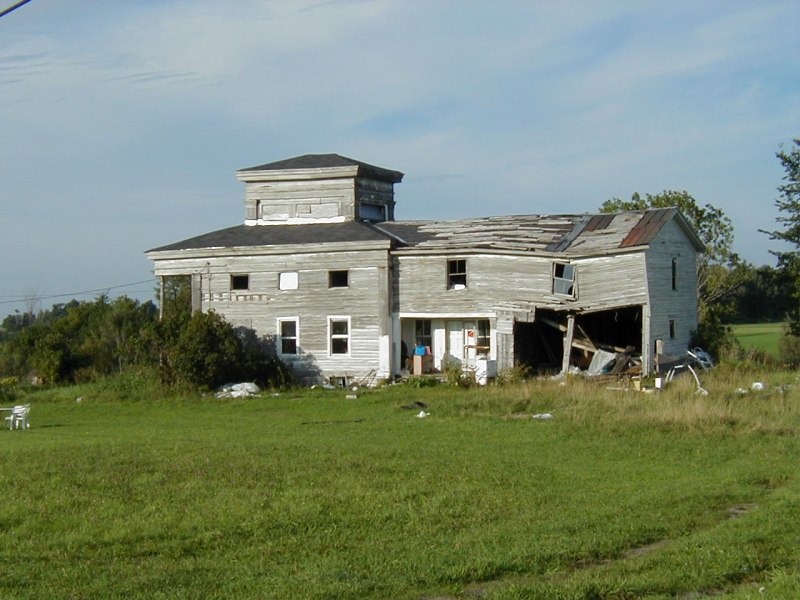 Watch
A large house at Clarks Corners at the intersection of Route 12 and the Number Three Road, near Copenhagen, NY.
Now demolished. This building had large columns and was a sprawling old house with hardwood floors, columns in the front, at least eight bedrooms, beautiful stairways and woodwork. The architectural style is Greek Revival style, and probably was built in the early 1800's.
From my site "Old Abandoned Buildings of Northern NY", page 2 (
[link]
). More photos there.