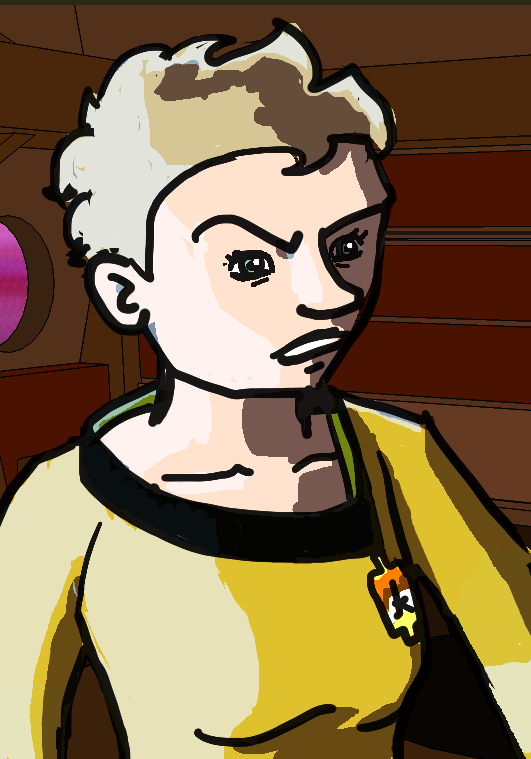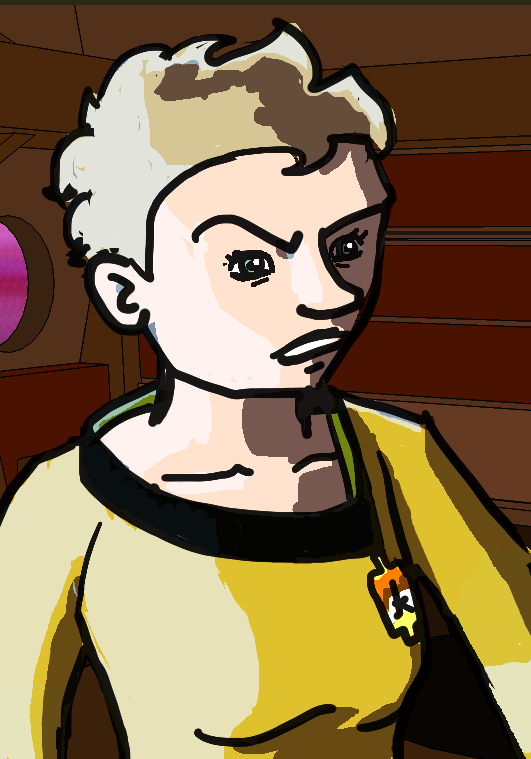 Watch
Lieutenant Gay Boomgaarden is the third officer on the USS
Prospero
in my <a href="
[link]
>comic called TOSS. This means she is one of the three people required to split watch duties between themselves, and is fourth in command, following the captain, first and second officers. Unlike in the TV series she does not double as a department head.
I don't have much backstory for her yet. She's originally from Deneva Colony. When she first appears int he strip she has been trying to get things organized on a wrecked spaceship with no light, gravity, or power for several nerve-wracking hours.
This is a quick sketch and colour study. I am experimenting with ways to show the harsh, uneven lighting in the scene. I have also spent some time poring over pictures of the TV series trying to get a uniform colour that better matches what we see on the screen (which is tricky given the strange effects of 1960s TV cameras, plus the fact that the uniform colours were changed during the series when they replaced the original velour shirts with something more wearable).