|
How to Join & Submit
|
Inspiration Challenges
|
Mask-Making Topics
|
Group Twitter
|
---
There were a lot of creative designs for this contest. Great job, everyone! And the winners as voted on by our members aaaare:
---

1st Place:
Scotnvin
!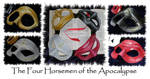 YOU WIN:
- A Journal Feature showcasing their work at
Angelic-Artisan
's
tumblr
(a blog with 141 followers!) and
Facebook Fan Page
(with 308 followers!)
- Choice of an original mask from
Angelic-Artisan
's selected items
- Choice of custom ACEO (art card) or custom ink drawing from
AngelaSasser
- Choice of an eye patch from
this section
of
EirewolfCreations
's shop, whatever happens to be in stock at the time of the contest's end.
- A $20 gift certificate to
Beadmask
's bead shop.
---

2nd Place:
Silverman-Workshop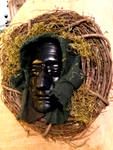 YOU WIN:
- An original leather accessory from
Angelic-Artisan
.
- A feature on
Beadmask
's Facebook page.
---

3rd Place:
LordRavenOrion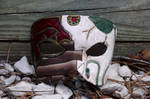 YOU WIN:
- A medium sized box stuffed with leather scraps for small projects from
Angelic-Artisan
.
- Your choice of an
exclusive stock art set
or premium version of any existing set in
themuseslibrary
's gallery.
---
I'll be contacting our prize pot providers and they'll be getting in touch with you all momentarily.

It's always exciting to see what creative work you all turn out. Just amazing, guys! Winners, if you don't want your prize or have no use for it, feel free to offer it to another member or just refuse it entirely. It is all YOUR CHOICE! We will not be offended!
This is the last contest I'll be hosting here. Thanks for making it a super special one, everyone! Once all the prizes are handed out, I'll be making another post about the fate of this Group. For now, let us simply bask in how amazing you all are.