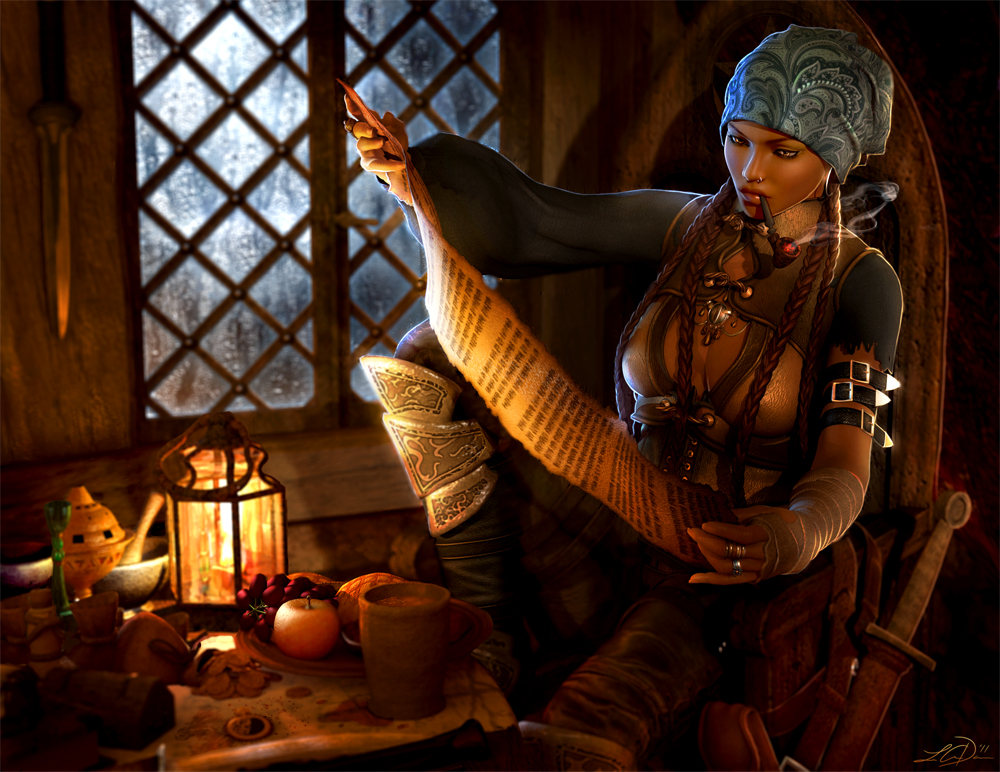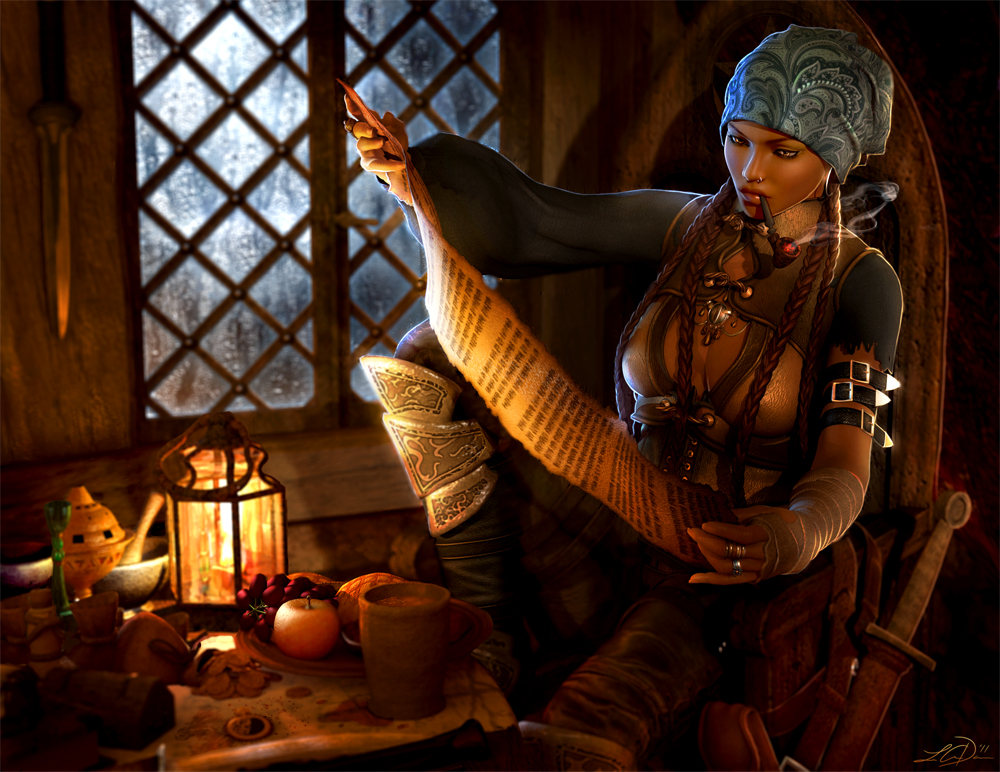 Watch
I'm pretty proud of this picture! Finally somewhat of a story in it instead of the same 'ol, same 'ol.
Lots of stuff here including the amazing Chaya by

As always, freaking ugh-gorgeous! Loooove her
Props from various sets by DM and Faveral
Elven Armor by Xurge3D
Head Wrap (Hongyu's Hair) by Hongyu
Skyla hair by Bice and outoftouch
SteamPunk Wilde by Orion1167
Sleeves (V4 Archer) and Pants (SteamPunk Aviator) by Bobbie25
Scroll from the RDNA Newsletter freebie
Rain texture by

Smoke brushes by

Daily Deviation
Given 2011-04-21
Plunderer's Greed by *cylithera.
Suggester Statement:
Don't really have much to say except the whole image from concept to execution is just brilliant!...
(
Suggested by RainfeatherPearl and Featured by

KeremGo
)