Journal Entry:
Thu Aug 4, 2011, 8:05 PM
News, news! The artbooks have been ordered last Tuesday! Now it's just a matter of time. Around a week more of printing, and two weeks of shipping to the place we will send them from!
We only ordered 20 extra copies, so you can still order them by note. When we run out of those, the only way of purchasing it will be through
Lulu
.
Thanks so much again for all your support!
----------------------------------------------------
Hello once more! We'd like to inform you that we're still waiting for the budget for printing, and meanwhile preorders are still open! Thanks so much for your patience! The artbook is now ready for printing, just final technical details missing~
We're just ordering a bit more than the quantity that was preordered. If many people purchase the book after that, we will reprint more.
"GAIA:vim naturae" is a charity artbook where more than 50 artists from different parts of the world join to help people in need from Colombia, where people have been suffering from constant rain since September last year. All profits made from this artbook will be donated to the Red Cross of Colombia.
The images portrayed in the project recall nature and its power to create and destroy equally.
You can also help spreading the word by using this journal skin. You can install it from
Here!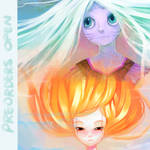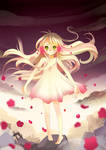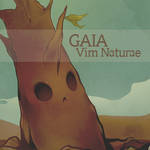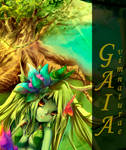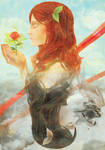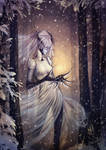 :thumb258882662: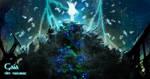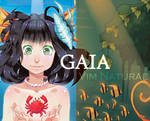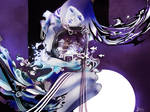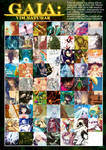 This is a preview of many of the images that will be featured in the project.
The artists participating in this artbook are:






















































The artbook will have around
70 full colored pages.
The price of each one (in preorders)-
$25
USD (excludes shipping and Paypal fee)
Shipping to USA -
$5
(USPS Priority Mail)
International shipping -
$15
(USPS Priority Mail)
International shipping -
$8
(USPS First class mail)
(we are not responsible of lost packages if you choose this option)
PAYPAL Fee is based on your order. The total is in your invoice.(Paypal fee based on Paypal Fee calculator found in
ppcalc.com/
)
PREORDERS ARE STILL OPEN!
Note: The price after preorders could be of $40 or even more (I don't know how much the distribuitor and that stuff charges) but you will be able to found it in www.lulu.com or www.amazon.com (which shipping is sometimes free).
1.-Your full name (please send the FULL name, we need it for shipping)
2.-Your shipping address (including your country)
3.-Your paypal account (name and email)
4.-Book order quantity
5.-Shipping method (only in case of international)
We will send you an invoice to your paypal with the total.
The artbooks will be shipped the same week we get the artbooks printed.
Thank you so much for helping us to help others! (by the way, it's our first time doing something like this, we are doing our best, but unexpected problems have happened and so delays have come, but be sure, we have solved them for the most part. :>
GENTE DE COLOMBIA, SI QUIEREN UNO DE LOS ARTBOOKS CONTACTEN POR NOTA A

PARA PONERSE DE ACUERDO EN EL METODO DE PAGO Y ENTREGA (ella podra enviar los artbooks a sus casas o podran recogerlo en una de las proximas convenciones en Medellin) ...costo de envio de $8 (sin importar si se recoge en la convencion o es enviado a su domicilio)
Listening to: Sway
Reading: Many books. I hope I finish them
Watching: House
Playing: Pokemon White
Eating: Medicines
Drinking: Juice