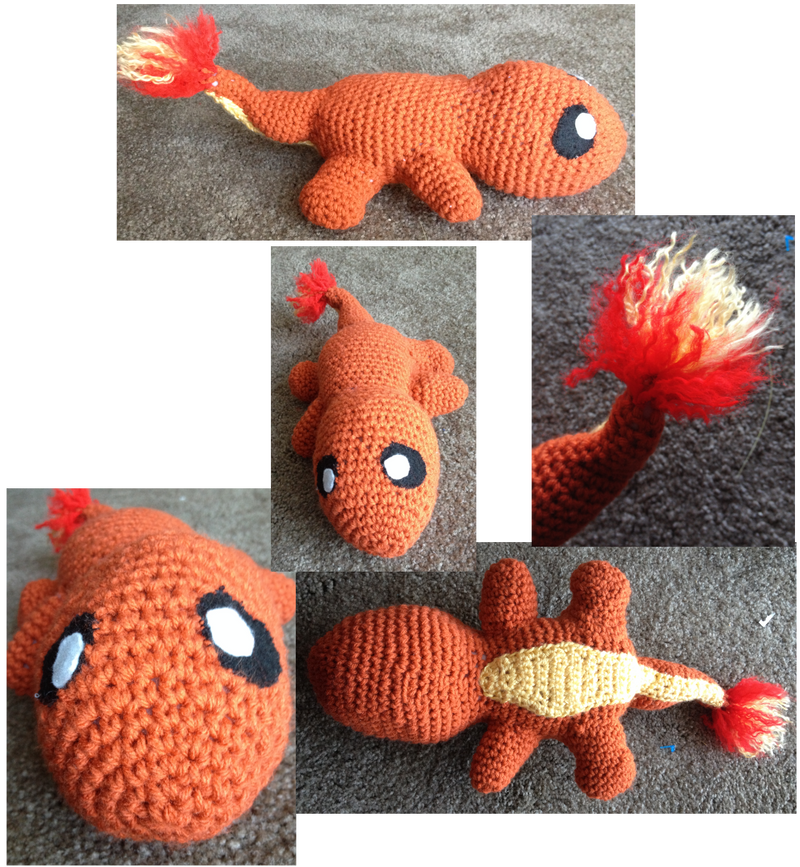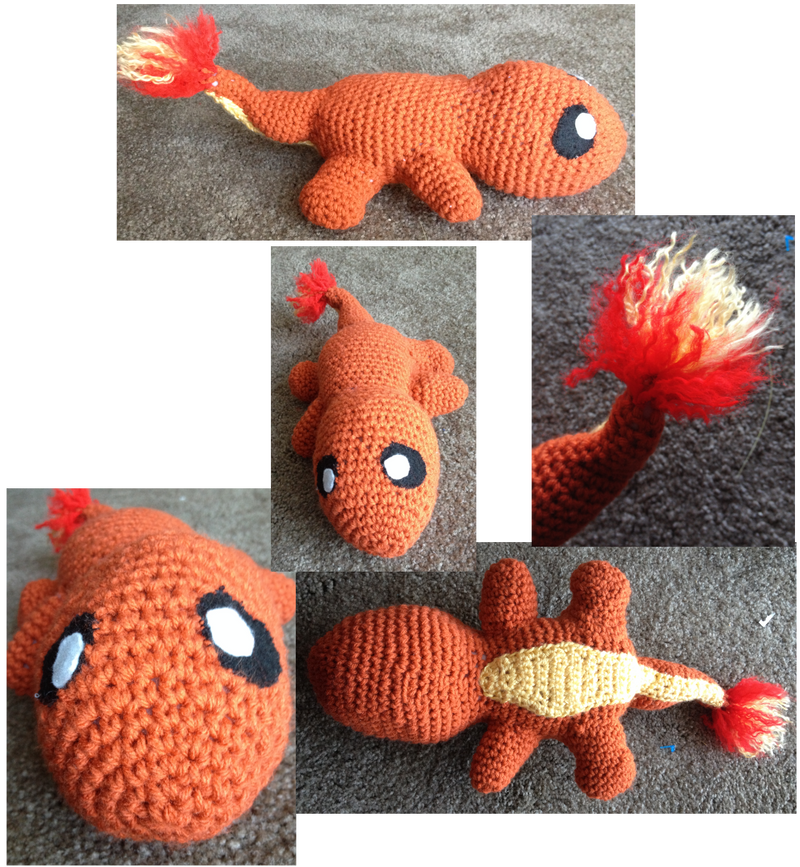 Watch
Woohoo! I did it! He turned out much better than Bulbasaur, imo, but Bulbasaur is always still my fave.

Made with 100% acrylic yarn, polyester fiberfill, felt and thread for the eyes, and brushed yarn for the tail flame.
Pattern by


Charmander belongs to the Pokemon franchise

Love it! Charmander is a little easier to make than Bulbasaur I think, since there are less parts and the head and body attachment isn't a separate step

You're halfway there!

Reply

Yes! I finished this little guy in just three days, barely even that. I'm sooo bad at attaching things so I was glad to have one last thing to attach when the head was part of the body. XD Squirtle is looking puh-retty complex to me at this point though...I'm kinda nervous!
Reply

You are fast! Don't worry, you'll get better at putting parts together with practice

It took me a while to get the hang of it when I was starting out. I still have to take things apart all the time to re-adjust the position. Squirtle and Bulbasaur are probably the more time-consuming of the 4, but I'm sure you can do it!

Reply

Ooooooohhh!! So adorable!!
And you're so fast! I wish I could crochet at your speed! *is jealous*
Reply

Why thank you! Actually, it really helps my speed to watch something while I crochet--but make sure it's something live-action, because when it's animated I want to pay attention to the artwork on the screen instead of my stitches. XD
Reply

haha okay ^^ I can't concentrate on my crocheting with any kind of watchable stuff xD
Reply

That is too cute! *steals*
Reply