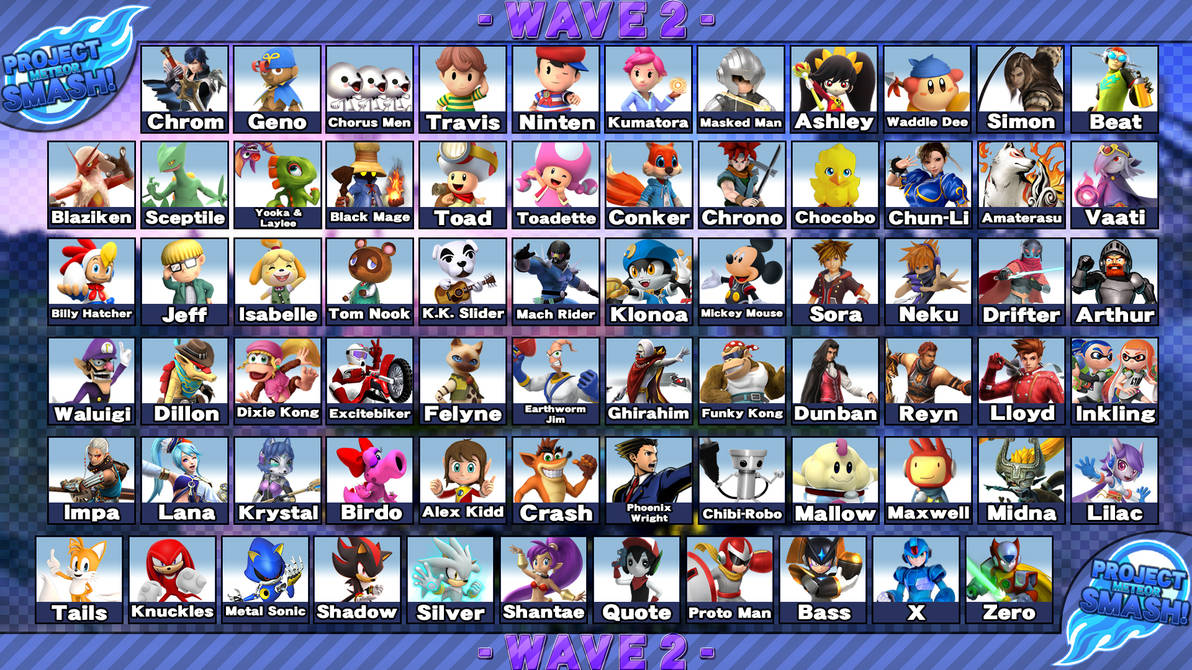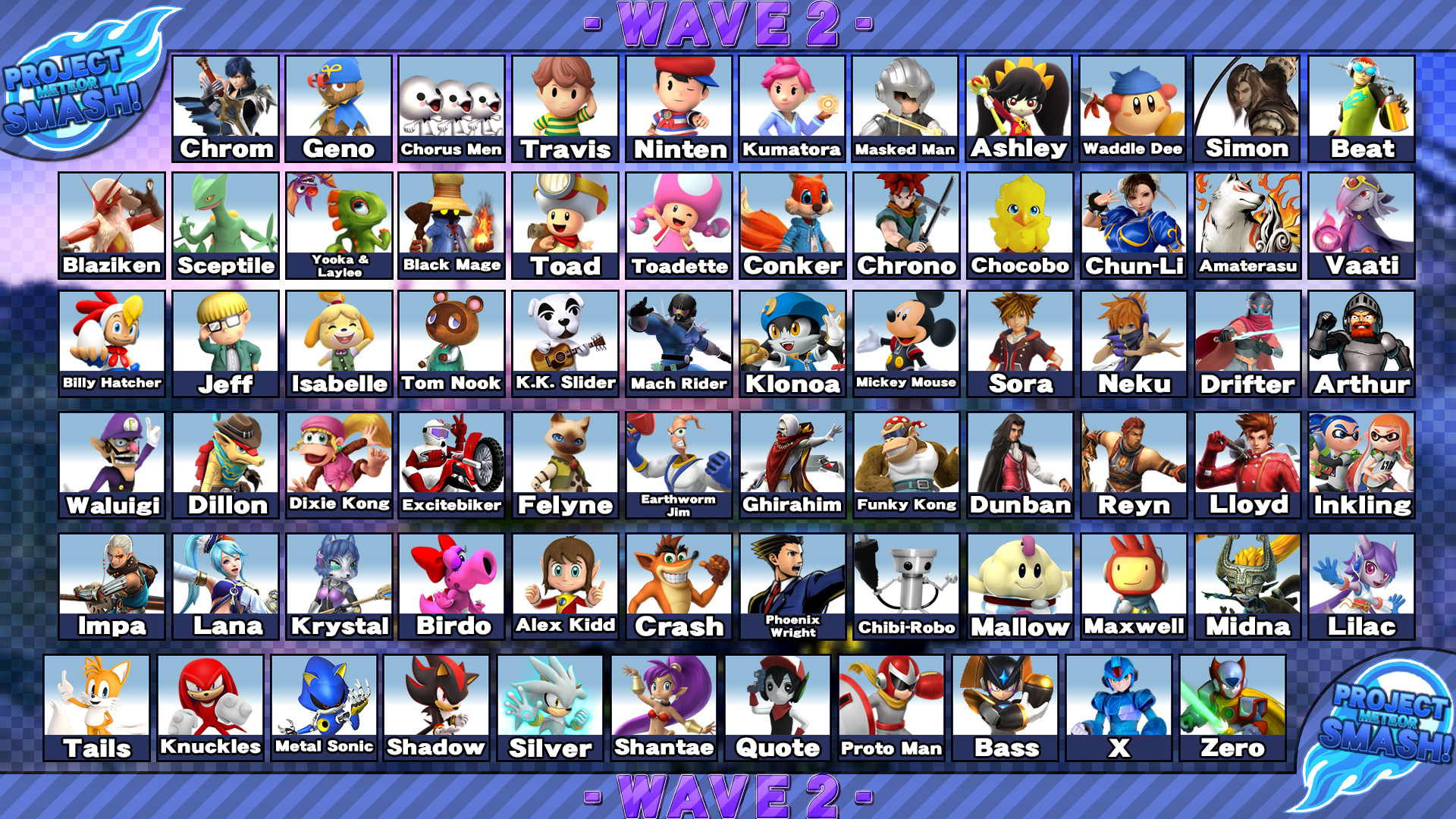 Reply

Pheonix Wright's special would be him just screaming OBJECTION
Reply

Strange, when I found this pic in Google Images, it originally showed Daisy. But I don't see her anywhere here.
Reply

I will move characters around and transfer them into my WIP wave 3, when smashified makes a new character

Reply

I'm confuse... What is Project Meteor Smash?
Reply

It's a project I'm working on where I find characters smashified or not and add them to the roster of fighters and eventually I'll merge all the wallpapers together into one big smash bros. Roster
Reply

oh nice. The only way this could be cooler is if you could doing Playstation characters like Jak and Daxter, Sly, Ratchet and Clank, and Parappa.
Reply

Why not adding Freddy Fazbear?
Reply

Reply

Reply

Sure just for you!

Reply

Reply

sure, if u can find a render for me! if not ill look for one it will just take longer

if u want i can make you a personal version of the wallpaper just let me know what characters you want the max amount that will fit is 70, but if u want a personal version, ill do around 20 Characters for your personal version (can be from anything) and ill resize the wallpaper to the resolution you would prefer, so it will look good! Also let me know your favorite color!
Reply

Reply

Reply

Reply
(1 Reply)

It will be done in less than in hour!
Reply