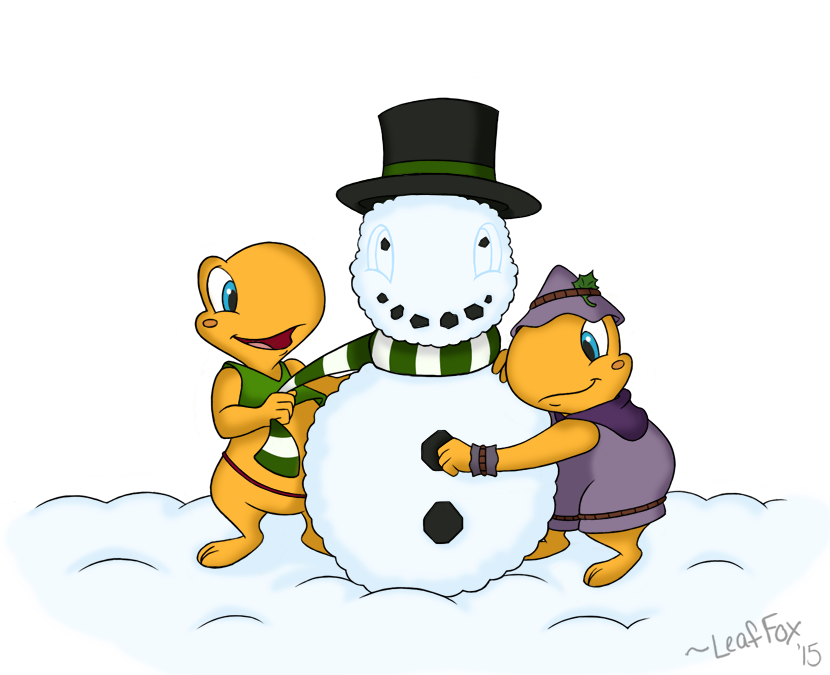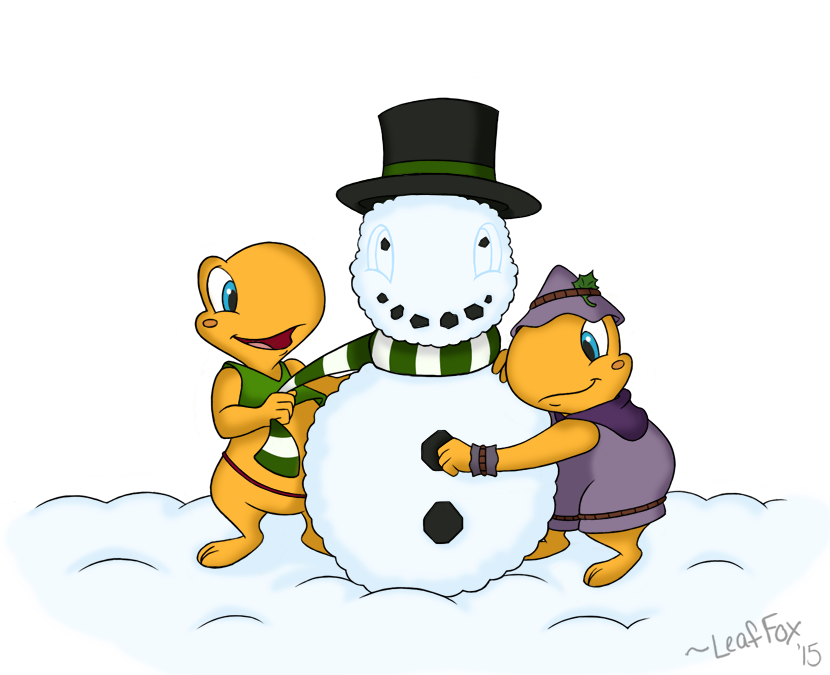 Watch
This is for the Secret Santa event at

!
Hope you like it,
MCsaurus
Puff Ball and his OC Bulba Top be building snowmen....toadlets!

Toad Patrol belongs to The Sarson's and whoever published it, and Bulba Top belongs to MCSaurus. I do not claim rights to the characters, but I did draw the image.


This image is only allowed to be used by MCSaurus since it's his present.
Never forget: Toothless Hates Art Thieves.
~LeafFox