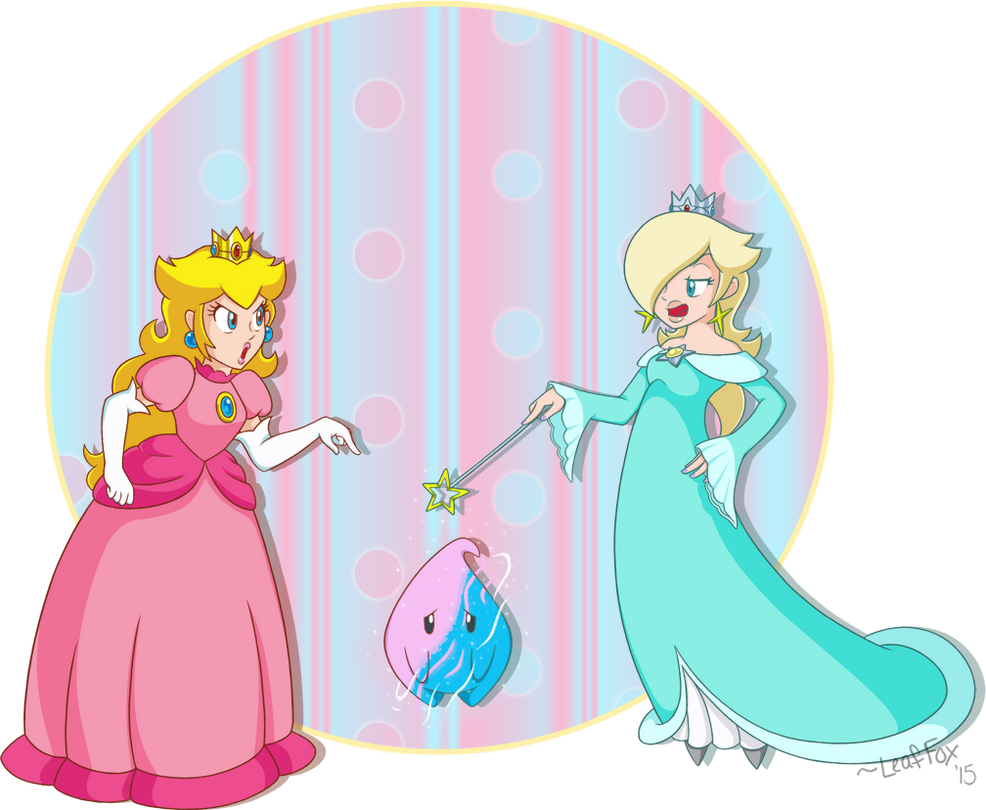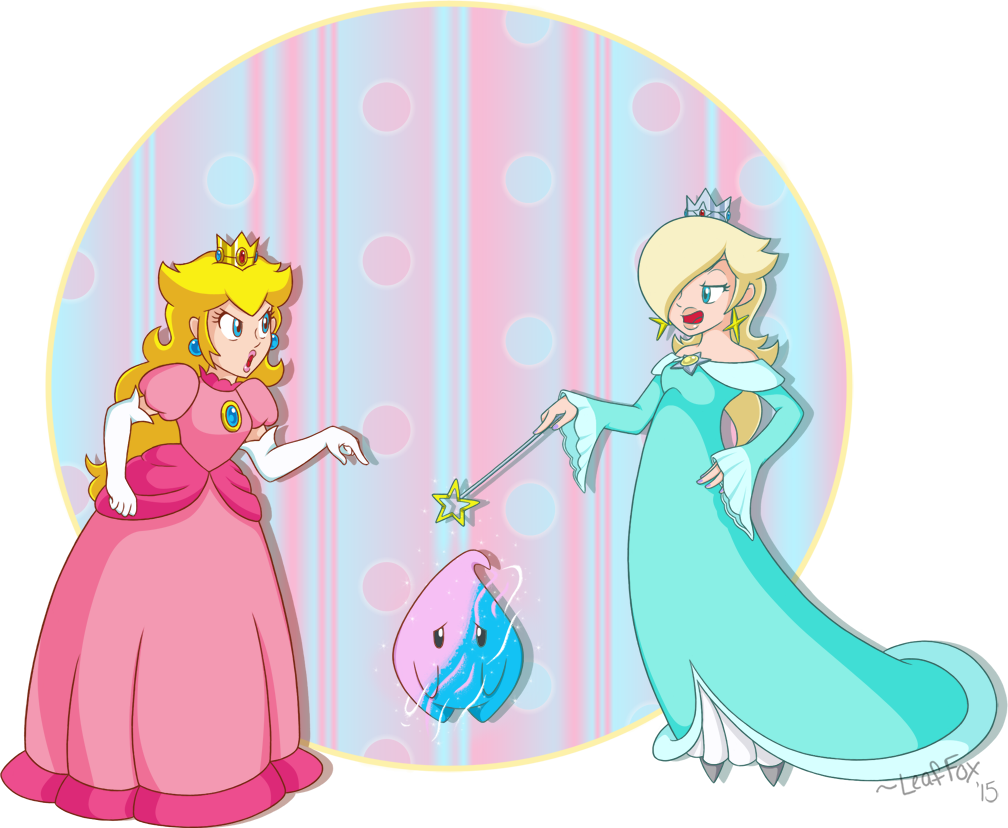 Watch
My husband and I had the idea for this picture last year while playing through Super Mario 3D World. I mentioned in the playthrough that Peach was saying "Make it pink," to something, and after that recording session our imaginations went wild! We envisioned her getting into it with Rosalina, who is primarily a shade of blue, and threw a Sleeping Beauty reference in there. Hence, this was born.
I've been working on this one for a while now, mostly because of that background D< Picking colors that wouldn't clash with the girls in front was hard, but I think this choice was for the best! Personally, I love this picture, and am VERY happy with how the characters came out! They're the focus anyway

Peach, Rosalina and Luma all belong to Nintendo. I do not claim rights to the characters, but I did draw the image.


Never forget: Toothless Hates Art Thieves.
~LeafFox