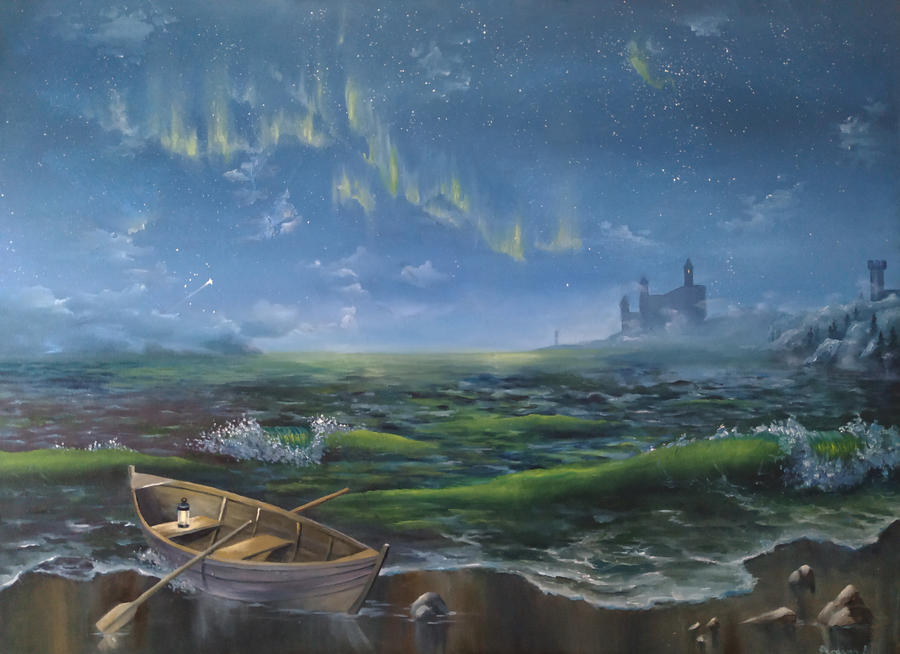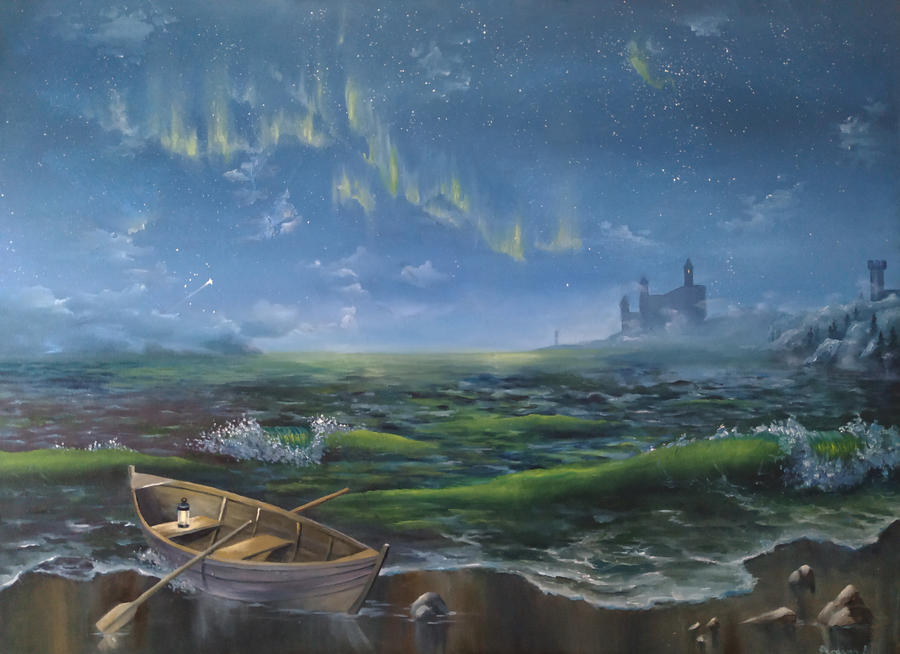 Watch
Each stroke is a search. This is an opportunity to experience incredible feelings from the process of work. I so wanted to portray a bright night. After all, the night is not always something dangerous. And something mysterious, mysterious, warm and magical. The lantern in the boat is connected with the light in the castle.)))) The original is painted in oil on canvas 70x95 cm. Which anyone can buy! Or buy a photo through the site! The picture can decorate your wonderful and cozy home!

Overwealming Picture. I like the Colors and the Atmosphere. A little Masterpiece i think
Reply

Amaazing!!

Reply

You have definitely caught magic in the night. From the aurora and shooting star to the moonlight shining through the waves. Bravo!!
Reply

This one is outstanding, since it tells a story and there is so much to discover in this picture. Amazing!

Reply

Reply

Very beautiful and surreal painting.It reminds me of a dream I once had.
Reply

What was this dream about?
Reply


a very beautiful; and charming piece!
Reply

I like the atmosphere of this

Just
an observation, the water is confused a little with grass
Reply