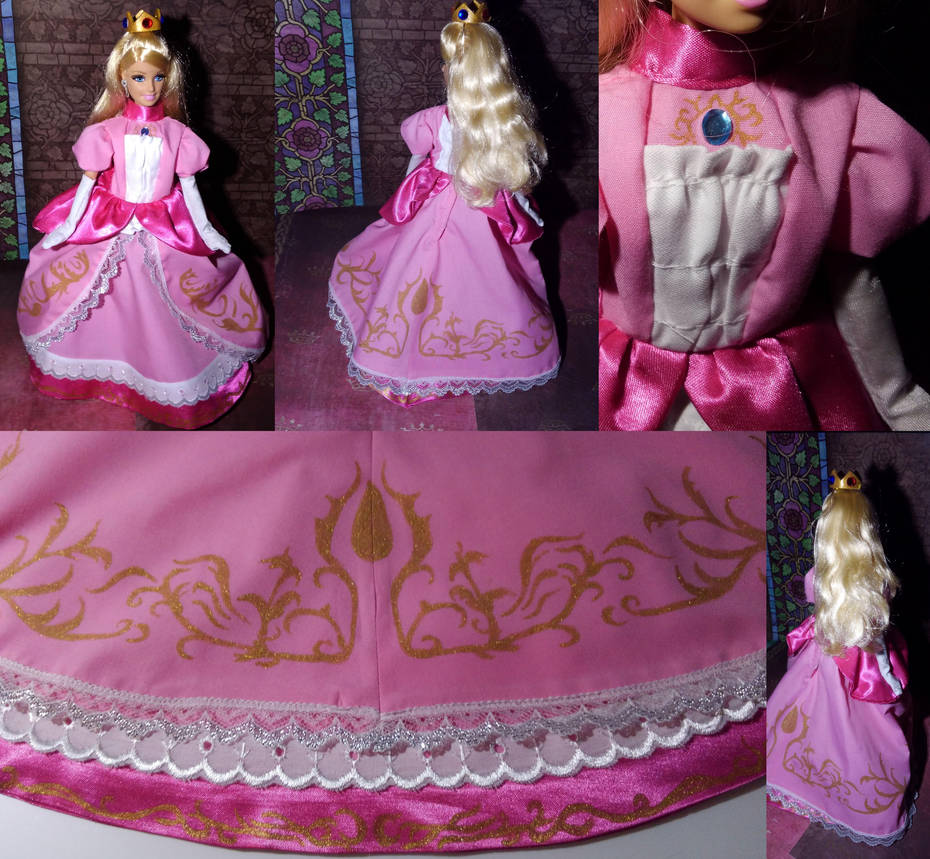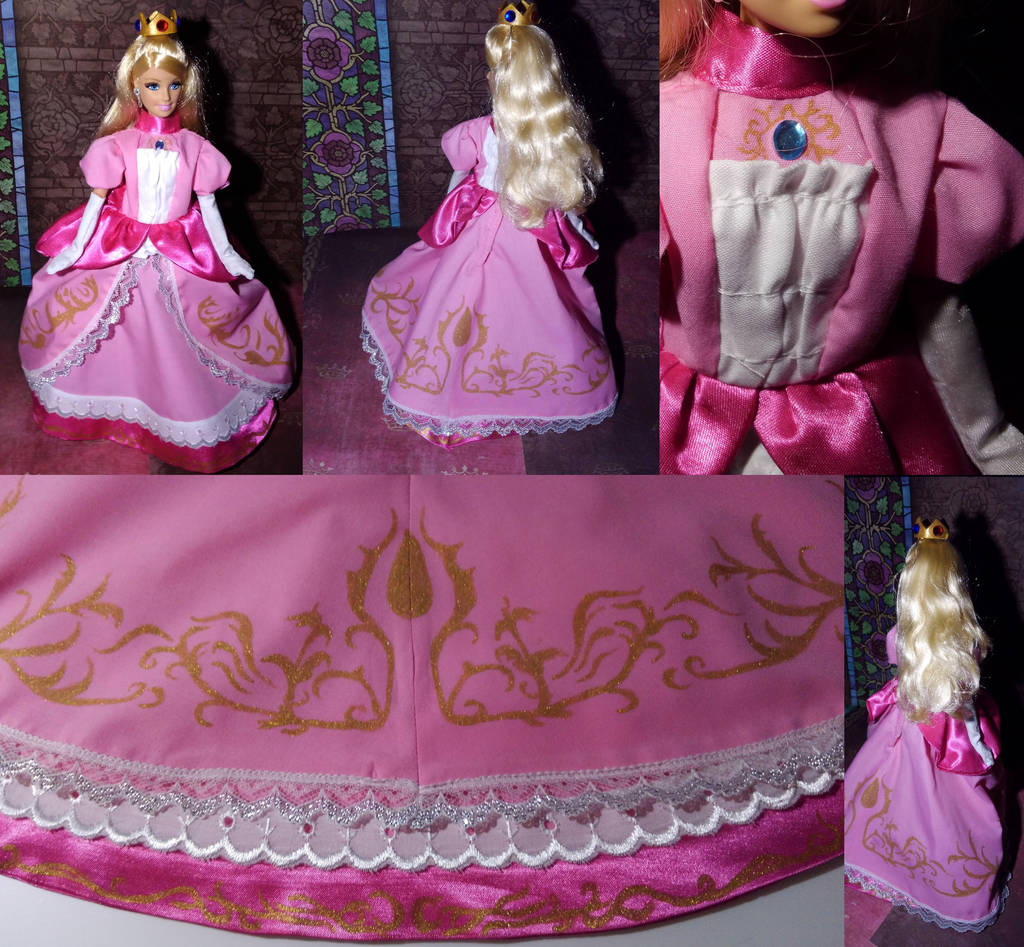 Finally getting through some commissions! Here's my favorite gal, Princess Peach!
This outfit's a bit different from previous renditions. All the details are painted with glitter gold with details from the Smash Ultimate renders. The main dress is cotton while the accents are satin and lace. The crown is thin foam with acrylic gems.
Smashing!
Like my work? Check out my stoof.
My etsy:
www.etsy.com/shop/BadCatDolls
(I take custom orders!)
Instagram:
www.instagram.com/badcatdolls/

Reply

Wondeful!

Reply

Reply

Barbie always did look like Princess Peach, didn't she?

Reply

She does! I keep this one only for my peach outfits because of those bright eyes that match Peach's well!
Reply

Yeah! Aside from the earrings, she's almost an exact replica!
Reply

Reply

AMAZING! You paid so much attention to detail!
Reply

Reply