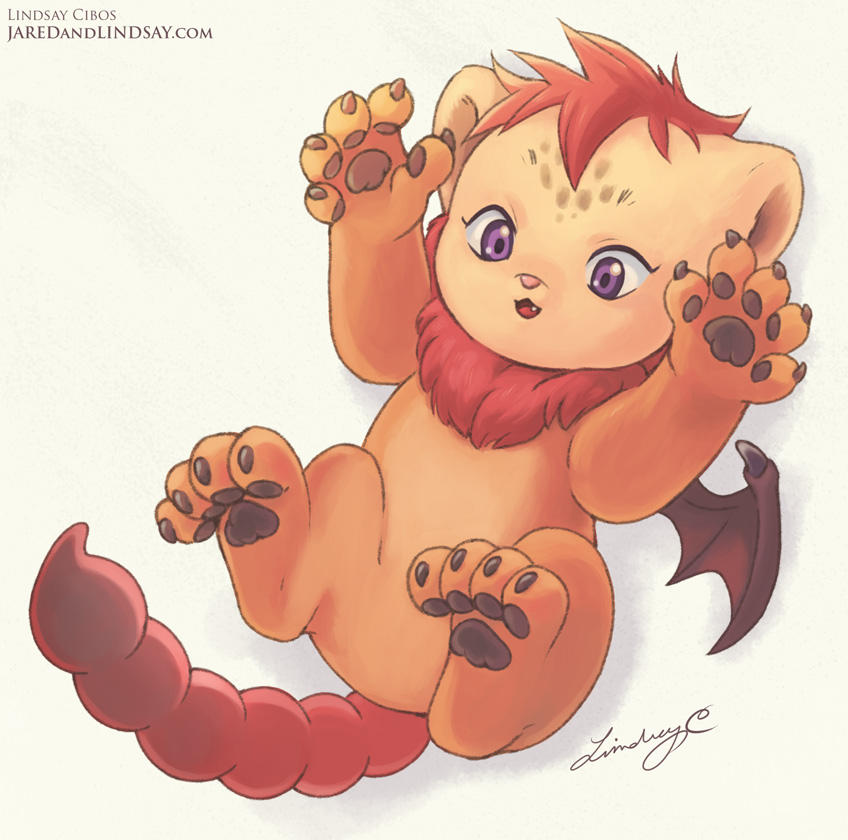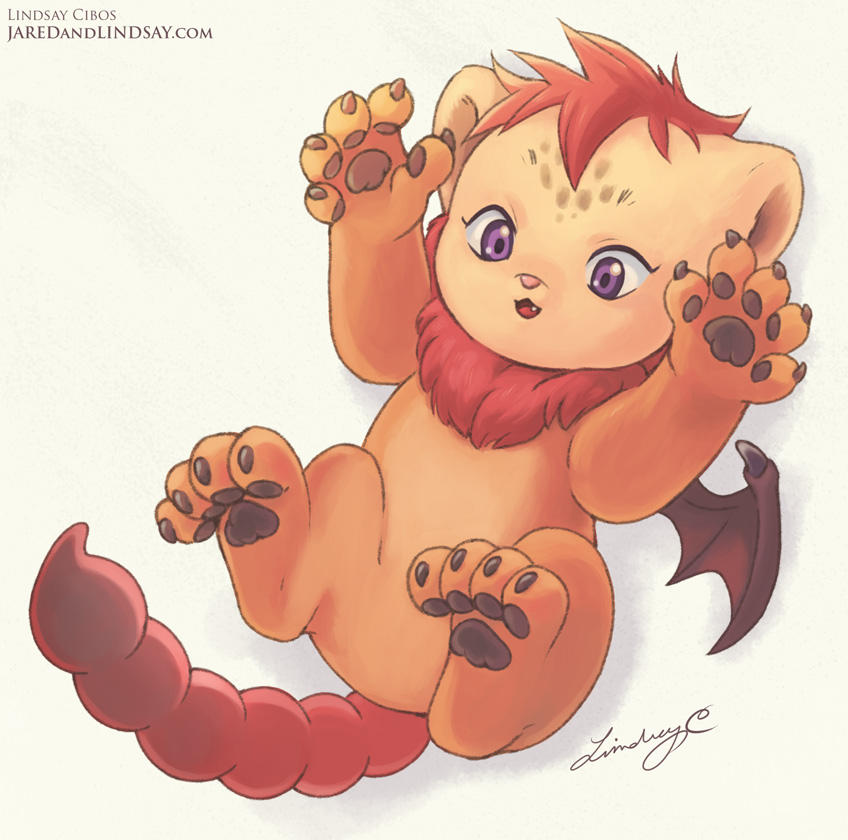 Watch
Thinking about… manticore cubs. (Manticubs!) <3
AAAAAAH MANTICORE OMG THIS IS ADORABLE!!! I love Manticores. I have heaps of characters which are Manticores. :3
Reply

Reply

Aww... looks like that kind of pose you get when you tickle him on his belly!
Reply

The cutest pose so far

Reply

Cute

Reply

Reply

Congratulations! I now have to go to the dentist, because all of my teeth rotted out, because this is too sweet. Thanks alot.
Reply

SO FREAKING CUTE ALL THE PICTURES!!! you planning to do a comic for her?
Reply

Aw, this is so cute! Little wings and paws are amazing <3<3<3
Plus the eye color is pretty ;0
Reply