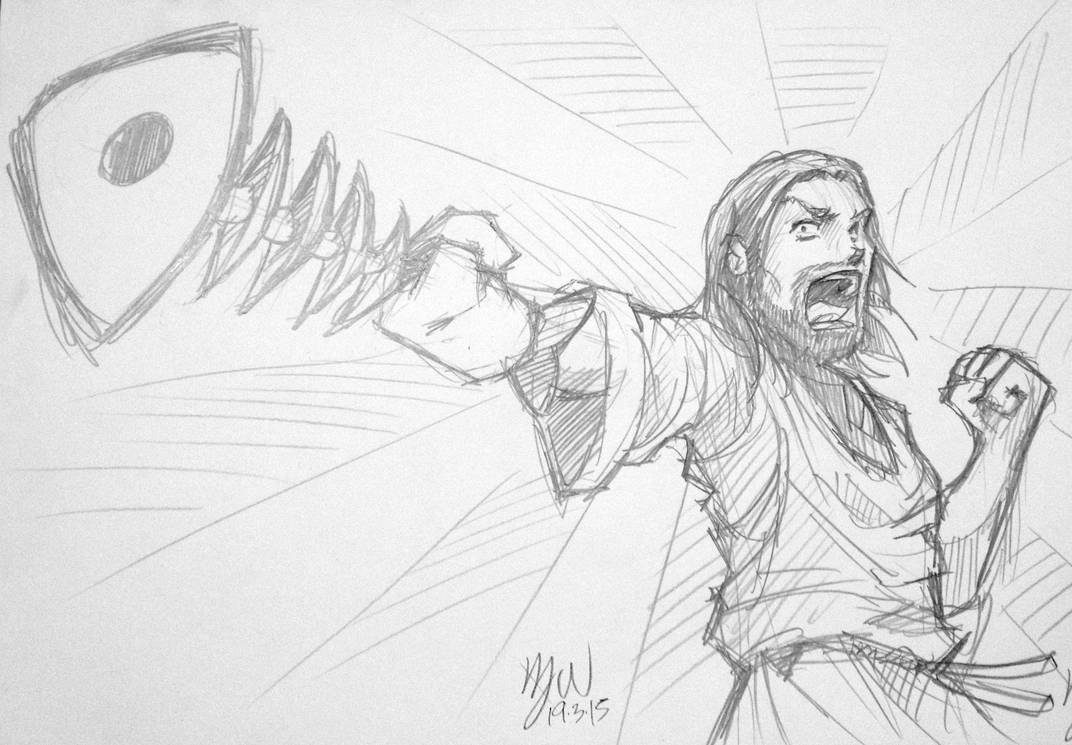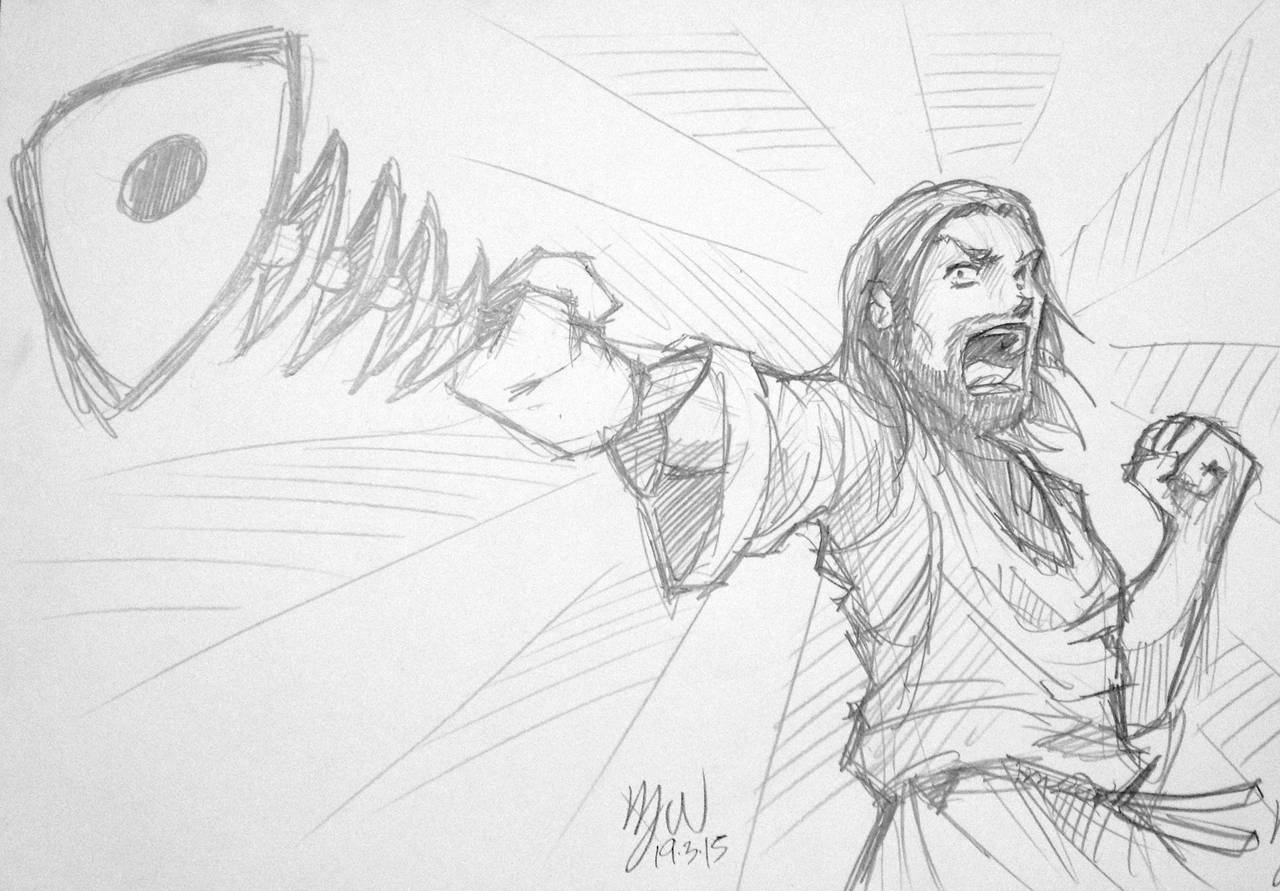 Watch
Decided to do a Fist of Jesus sketch for the resurrection of ausartjam

ausartjam.deviantart.com
www.fistofjesus.com

I just love your rhythm. You are so great with perspective and expression!
Reply

This is awesome dude.

Reply

"I KICKARSE FOR THE LORD!"
Reply

"Stay back boy, this calls for divine intervention!"
Reply

RIGHTEOUS FISHBONE CHAINSAW!
Reply

'This summer the meek shall inherit the ACTION' - Mad TV
Reply

"He inadvertently started the zombie apocalypse, and his father as his witness, he will finish it."
Reply

JESUS CHRIST!

no pun intended~

Long time no see Mark. C: Nice sketch too.. I have never been good at real people drawing sorta thing..
EAT MAH FISH! OuO wait, that is a fish he's holding right?!
Reply

Haha yeah, you too Nat

I've had a bit of a renaissance in my drawing motivation this year and have been at it pretty consistently so far.
This is a pic of Fist of Jesus which is a Z grade indy horror movie short. It was really terrible but pretty funny

And yeah, Jesus uses the fish bone as a chainsaw

Reply

Reply