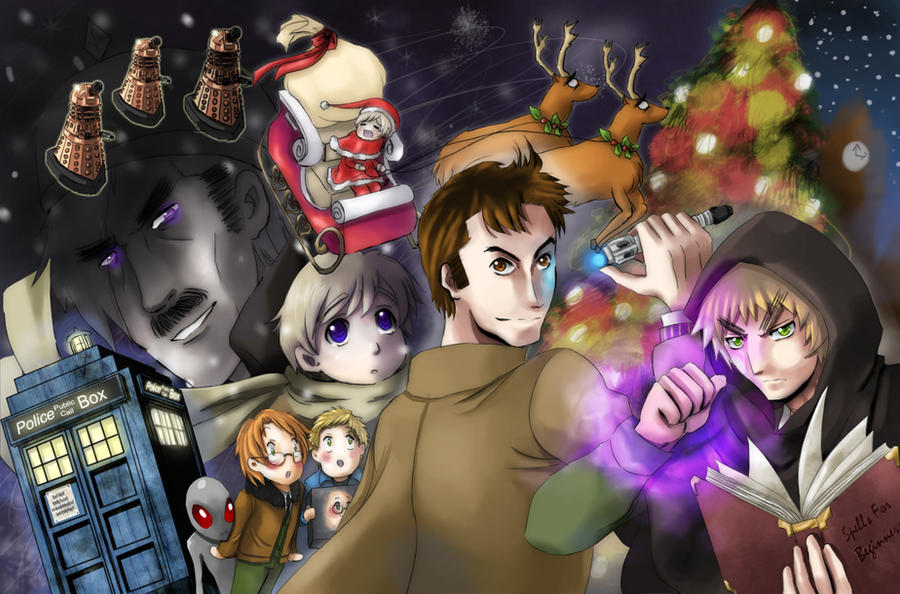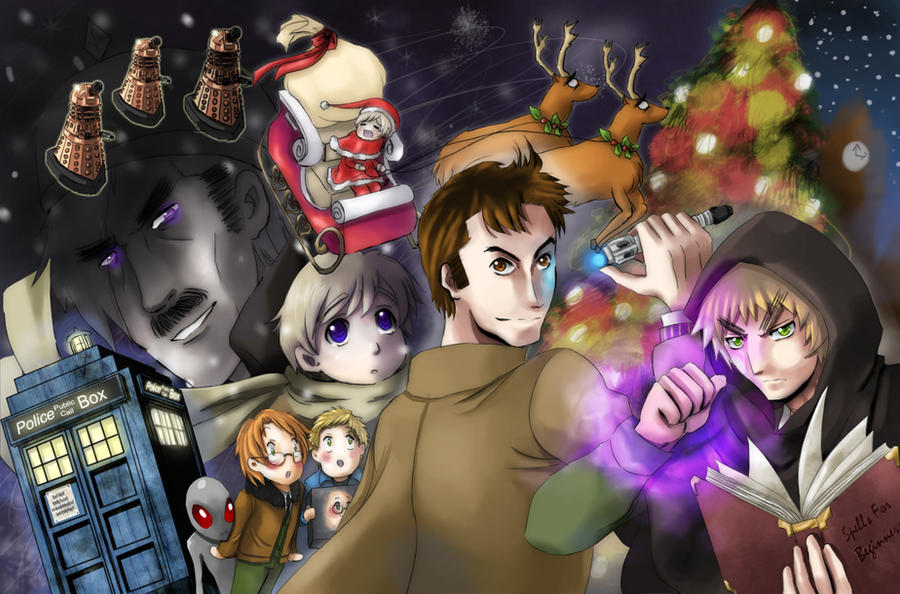 Watch
I srsly... am utterly disappointed with how this came out esp with the Tree and Tino!!! oh Tino..I'm so sorry I messed you up!!! you don't deserve that!!!
Plot!: General Winter and the Daleks have teamed up to bring about the end of Earth by creating an eternal winter. Can the Doctor and England stop them?!?! What does Russia have to do with General Winter's plans?!?! Why has America and Mr.Grey joined Lynda!?!?! Will Finland escape from the evil clutches of the Daleks?!!?!? and most importantly...WILL ENGLAND EVER HAVE A NORMAL CHRISTMAS?!?!!?? ZOMGS!!!
The Doctor and England as his companion! What could be more fun!? Of course England's Tsundere-ness would make him say "I'm only doing this so my own Christmas will be wonderful..for once!" but we all know England cares about others and loves the Doctor so! XDD
Oh David Tennant I will miss you so...but srsly...waaay too much glorification on Tennant's Doctor during the last episode...I will forgive the writers if they make a Master/Doctor canon

DDD lol
The wood texture for the TARDIS was taken from the wonderful

If you want to know how I did that Christmas tree go to

's devart for this and even more lovely tutorials! and psst... look at their arts!!

DDD
DW (c) (I refuse to say RTD) Sydney Newman, C. E. Webber, Donald Wilson
APH(c) Hidekaz Himaruya (I love you) XD
I was thinking of doing this cross over for a while but it was

and her awesome DW+APH comic that made me want to start/keep on going with this!!