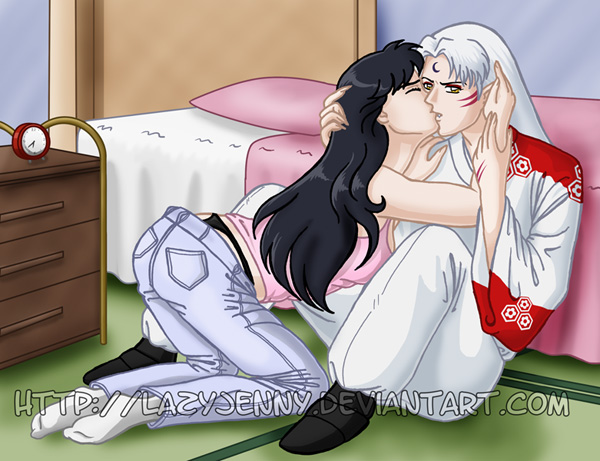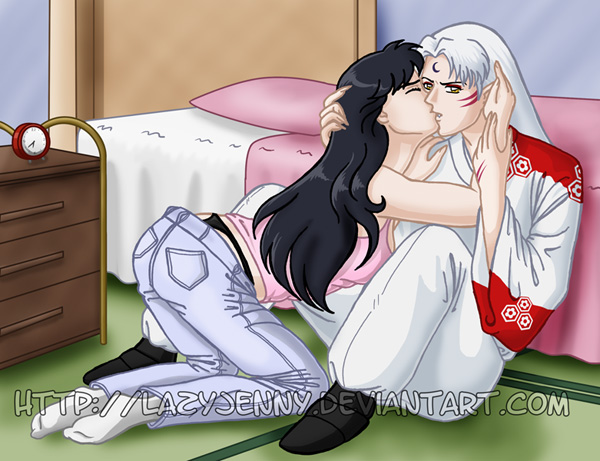 Watch
A romantic piece in time for Valentine's day!

Seems Sesshoumaru didn't like me drawing them, by the judge of his glare sent in my direction.

How rude of Sesshoumaru not to remove his shoes indoor! But then again, I'm rude to interrupt them. XD
For once, I spent a few hours on a background. Don't ask why they are in her time, but I thought it would fit.

I used a screen shot of her room to get all the details somewhat right.
-edit-
This pic placed second in the Dokuga Awards 2nd Quarter 2008 for Best Kagome/Sesshoumaru Fanart! Thank you guys!

-edit again-
This pic came shared second place in The Feudal Association awards for September 2008 for Best Kiss Artwork! I'm so proud, thank you!

Inuyasha characters © Rumiko Takahashi
Art © me