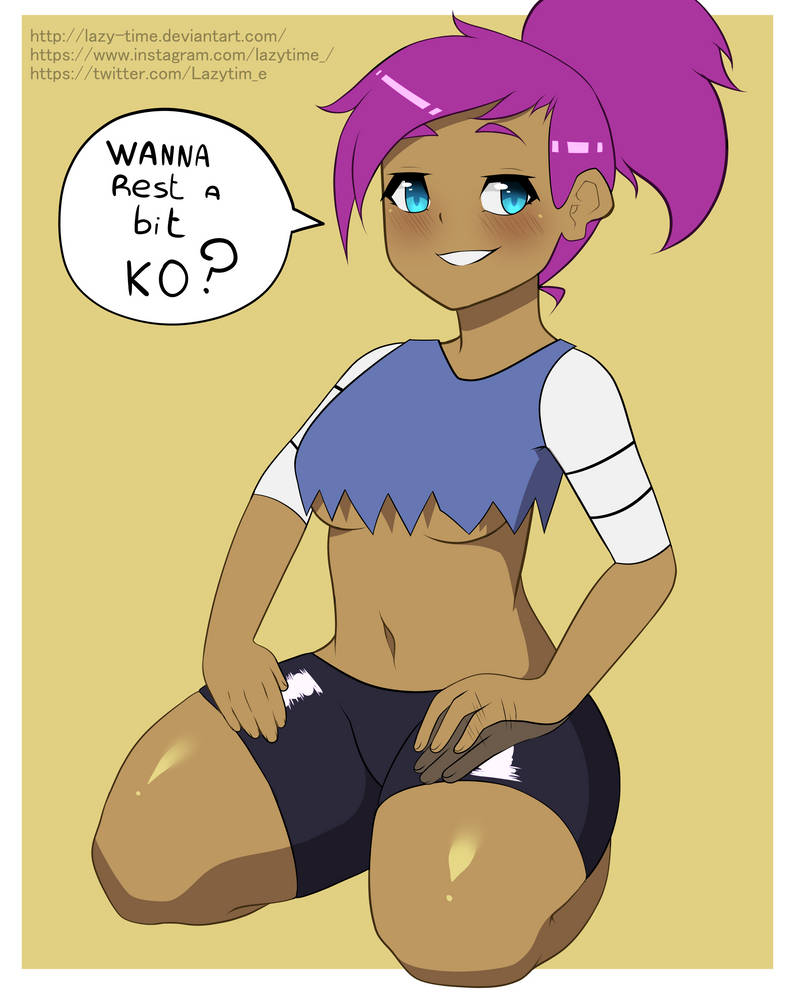 Watch
------------------------------------------------------------------------------------------
I couldn't resist to draw Enid from Ok ko !
( next is carol
)
Hope you like it
My commissions are open !!! Check my prices down here !!!



to be frank, they never really officially state how old K.O. and Enid are in the show. so, that's one technicality that makes this ok to fantasize about.
Reply

That gal is damn sexy and thicc
Reply

ok. *lays down on enid's lap*
Reply

Reply

On them T H I C C L E G S
Reply

Those legs are s-sooooo damnThicc!!
Reply

Great job, this is really well done, I hope to see more.
Maybe KO next time? Or both training or something.
Reply

And ...There's something wrong in him being a kid ... ? . _.
I'm not really understanding you m8
Reply

Holy fuck ... I mean ...
I knew you americans are afraid of boobs but a drawing with a underboob doesn't make it super sexual.
And since when rest means sex ? She asking him if he wants to rest his * FUCKING HEAD * on her legs ...
Gezz ... the fact that you thought that they were going to have sex it's kinda worrying ...
Get away from me m8 ... You're just pathetic ...
Reply

Reply

Reply

Reply
(2 Replies)

I really need to watch this show it seems right up my alley
Awesome drawing, love the thighs lol

Reply