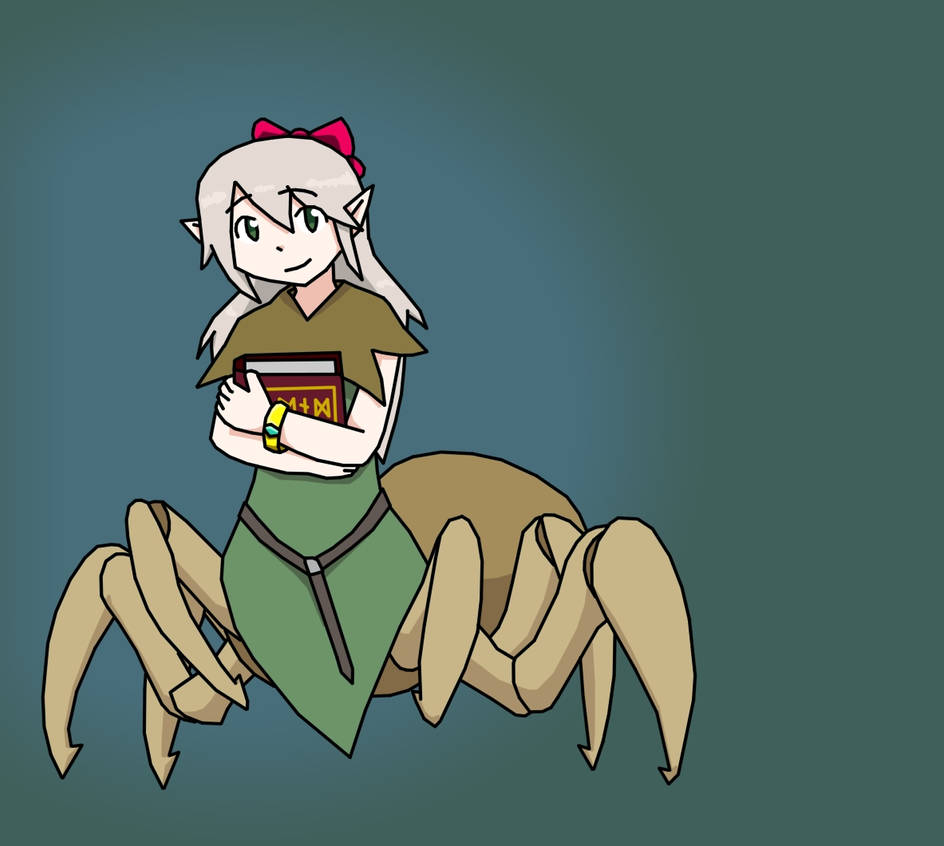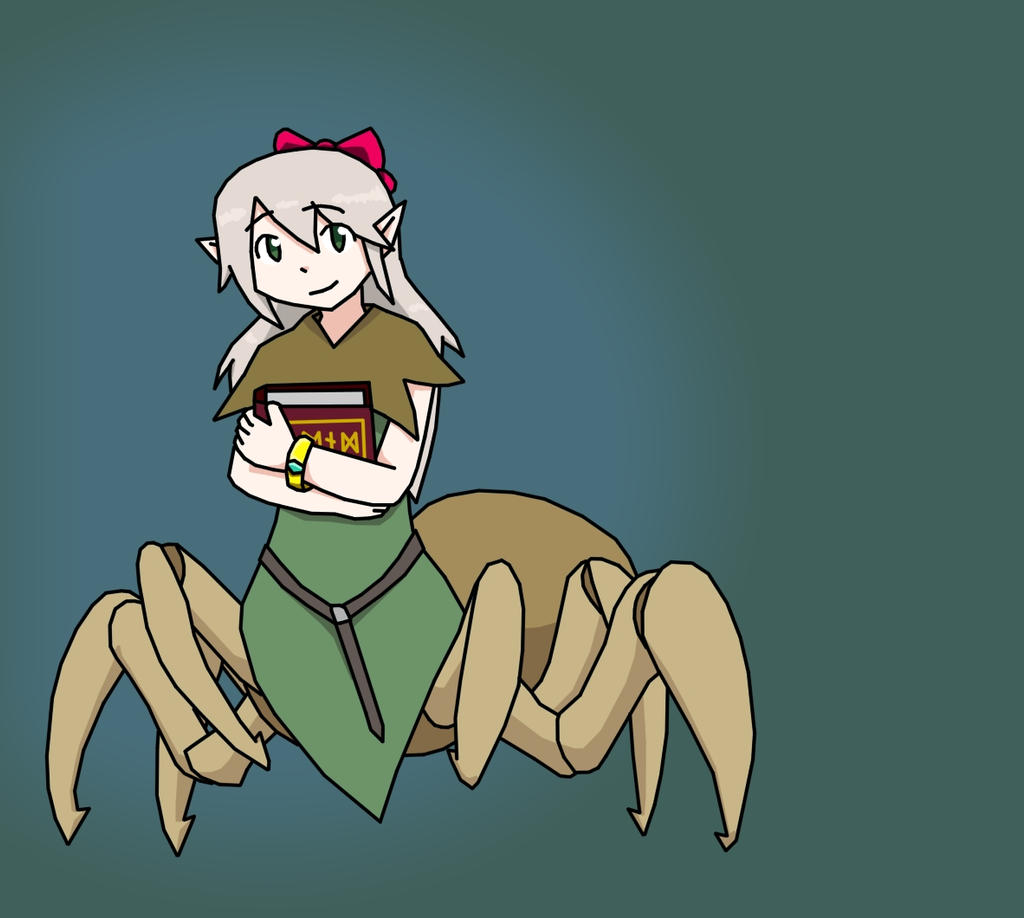 Watch
"Books are something that most fairies have forgotten, but I didn't. I might be the most knowledgeable fairy in all of Meridia, excluding the Queen, of course."
Height: 5'1 (varies on how she stands, value is normal height)
Weight: ~276 lbs
Age: ~19? (won't say for certain)
While many of Meridia's inhabiting races might face some prejudice from others, none have suffered so much as the Arachne. Fear of spiders is nature to most things that live, so those cursed with their appearance are shunned. Rarely do they ever leave their tunnels, deep in the Viridian Woods, but a few gather the courage to venture out.
What they meet is up to chance; some fear them for their appearance, others accept them, but almost always they end up as outcasts.