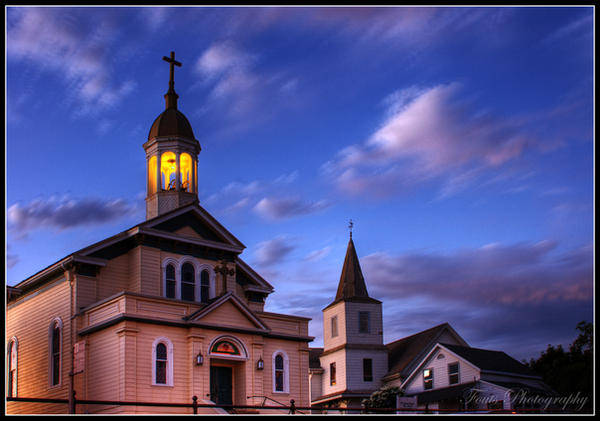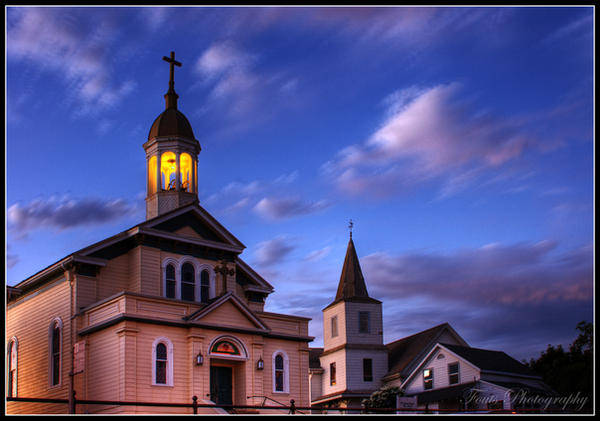 Watch
Local Churches here in Jackson California.

Process to take Picture is HDR

Taken with a Nikon D70s with 8 different exposures.

Photographer: Me

This photograph is stunning! I love the colors!
Reply

Yeah the color is fantastic. I've been wanting to experiment with HDR...
Reply

HDR is fun to work with but also a pain in the rear at times. I am finding this out slowly but surely
Reply

that looks great, you've got me interested in this whole HDR thing now. A good subject to have clouds sweeping across
Reply

Thank you glad you like it. HDR is a lot of fun, check it out it's really not that tuff to do, just need the right subjects.
Reply

great color

lovely shot!
Reply

Very very nice! I love the colors that came out due to the HDR processing. And I'm guessing that the cloud motion is due to combining all those exposures too? Wow. Great work!
Reply

Yes the HDR process created the motion look in the clouds its actually quite tuff to HDR images at near night time. Thanks for the comment
Reply