from 09/18 to 12/18
Journal: deadlulu.deviantart.com/journa…
Please

this article so more people can know about the contest


Theme

Nobility. So everything such as queen, kings, princes, princesses, countesses, lords etc... They can be really existed or also invented from your fantasy. You can represent it as you want but you must fit the theme - i personally take the chance to accept not your entry.
There are some examples:
:thumb169708943: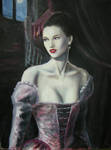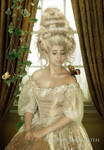 :thumb71236407: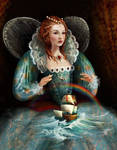 Open to all media except literature

RULES

- Your entry can be already posted on Deviantart.
I mean the work don't have to be new, if you want.
- 2 entries for person accepted
- You
MUST
write all the DIRECT stock's links in the deviation page if you've used them
- You
MUST
link my journal page in your work
- Add me to your watch so you can stay up with my journal updates (that's not obligatory)

Submitting your entry

Just send me a note with "Contest Entry" as subject and put the
thumb
and the link into it.

If you would like to donate a prize (donators can still participate) just contact me. One piece of my choice from your gallery will be featured at the final contest's news article, as a special thanks for your help

.

PRIZES

:
1° PLACE
3 month
subscription
from
Blaumohn

3 month
subscription
from
MelanieMaterne

a
25$ gift certificate
to
www.pameladellicolli.com/store
from
ImaginedMoments

50 points from
Emerald-Depths
1 photomanip request from
Doom-Art
1 premade background from
MelanieMaterne
1 exclusive stock or tube from
Manwathiell-Stock
an art gift from
ceciliay
an art gift from
fungdart
a signature gift from
Tebh
a support stamp from
Emerald-Depths
a dedication from
Doom-Art
a feature from
Ellyevans679
a feature from
Suanin
a lama badge from
Suanin
a feature from
whitewinged
a feature from
ceciliay
a feature from
alexandra251294
a feature from
CSnyder
a feature from
BrownEyedWyldChyld
a feature from
brutalbich
a feature from
elanordh
a feature from
MelanieMaterne
a feature from
Blaumohn
a feature from
Emerald-Depths
a feature from
AprilDHallPhoto
a feature from
Crazy-4-Animals
a feature from
Studio-28
2° PLACE
3 month
subscription
from me

30 points from
Emerald-Depths
1 premade background from
MelanieMaterne
1 exclusive stock or tube from
Manwathiell-Stock
a signature gift from
Tebh
a dedication from
Doom-Art
a feature from
Ellyevans679
a feature from
Suanin
a lama badge from
Suanin
a feature from
whitewinged
a feature from
ceciliay
a feature from
alexandra251294
a feature from
CSnyder
a feature from
BrownEyedWyldChyld
a feature from
brutalbich
a feature from
elanordh
a feature from
MelanieMaterne
a feature from
Blaumohn
a feature from
Emerald-Depths
a feature from
AprilDHallPhoto
a feature from
Crazy-4-Animals
a feature from
Studio-28
3° PLACE
20 points from
Emerald-Depths
1 premade background from
MelanieMaterne
1 exclusive stock or tube from
Manwathiell-Stock
a signature gift from
Tebh
a dedication from
Doom-Art
a feature from
Ellyevans679
a feature from
Suanin
a lama badge from
Suanin
a feature from
whitewinged
a feature from
ceciliay
a feature from
alexandra251294
a feature from
CSnyder
a feature from
BrownEyedWyldChyld
a feature from
brutalbich
a feature from
elanordh
a feature from
MelanieMaterne
a feature from
Blaumohn
a feature from
Emerald-Depths
a feature from
AprilDHallPhoto
a feature from
Crazy-4-Animals
a feature from
Studio-28