A big hug to all my friends here


And a big thanks for all your comments and favs, allways appreciated !


-=-=-=- hellfirediva's contest -=-=-=-

Go take a look at the great contest set by
hellfirediva
Lot of great prices to win at this one !
Check the rules in her
dedicated journal

-=-=-=- Watch the watchers 02 -=-=-=-

I shamelessly stoled this idea from
=hellfirediva
's journals...
The purpose is to feature some work of people who watch me. I'll start from those who watched me first...

sxylrn19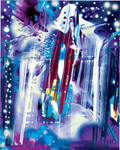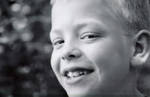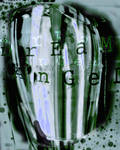 soulpaste
:thumb33549621::thumb32415249::thumb32415345:

Swanee3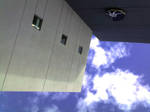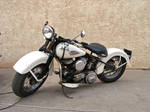 fakeashollywood

innocenceInnocence has new blue eyes
Watery eyes, barely opened eyes
Na´ve eyes.
Innocence has chubby feet.
Wrinkled toes and unsure landing
Innocence can't move and can't maneuver
Innocence has my heart
In his wet liquid lips
In his soft silky hair and his
Clingy, puffy hands
He smiles and it comforts me to know
That I can make anything right in his world
And to him I do no wrong
To him, all is as it should be in his
Warm blanket crib and
Warm, safe house.
Innocence cries and 3, 4, 5 humans run
To see what's wrong.
Innocence is the love and center of us.
People have killed innocence before.
Their own kind.
Raised up and ripped with bullets,
or, more discreetly,
injected with salt water solution,
or taised
or sucked
or vacuumed.
Eyes no longer shining.
Having done no wrong.
Jesus went to the cross, but innocence went
A million times more after him.
And its sick really, that we could kill something
So small and innocent as a baby
Even if we didn't want to creat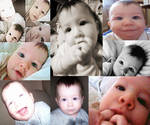 i'm still hereBut I'm your daughter
I sing loudly off key
I knead bread dough,
With my legs crossed,
On the counter top, remember?
I run arms open with grass
Stains on my jeans
I smile and I swing,
Remember?
Those were the days of my life
Those were the days of your life
But I'm your friend, remember?
We stayed up past midnight
We imagined, we thought,
We promised to die for each other
For ever
For eternity and always and back
And i still would.
We had trust and we had money
We had fun and we had lust.
And I'm still here
Those were the days of my life
I'm not so sure about yours.
You seem fine.
But I'm your girl, remember?
Who is she? Why is she here?
I'm the girl you love
You loved
You swore to marry
You swore to close my coffin
And neatly fall into yours
And fold away into eternity with me.
Where'd you go?
You're still with me.
Am I still in your mind? Soul? Heart?
Those were the days of my life.
Those were the days of our life.
And these are truly

Blofeld60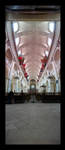 See also
Watch the watchers 01
-=-=-=- Please check the following -=-=-=-
Browse my favourites
Visit my watcherss
Visit my friends
Buy my prints
-=-=-=- Previous journals -=-=-=-
Brand new scanner: Help wanted...
on Dec 7, 2006
Watch the watchers 01
on Dec 20, 2006
3000 Pageviews
on Dec 7, 2006
Second place !
on Nov 8, 2006
Check these...
on Oct 31, 2006
I'm back ! (again)
on Oct 21, 2006
Check these...
on Oct 7, 2006
1 year on dA !
on Sep 14, 2006
Check these...
on Sep 16, 2006
I'm back !
on Jul 18, 2006
Check these...
on Jul 18, 2006
3D topics...
on Mar 27, 2006
Colour or B&W
on Feb 3, 2006
-=-=-=- Clubs -=-=-=-