Journal Entry:
Thu May 29, 2014, 12:33 AM
2014/05/29 Original post
2014/06/08 Added

comment
2014/06/08
I'm really sorry but due to the amount of

s these last days, I'm not able to thank each of you personnaly. But please know that each of those

s is a rewarding I trully appreciate !



Tags and Chains...


Usefull dA Resources


BUY MY PRINTS !


Check my other stuff around the web

::
www.laurent-roy.com
::
Photo Blog
::
Car Blog
::
Motorcycle Blog
::

Never asked yourself what is inside your small electronic gadgets ? I did, and here are some answers :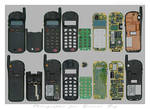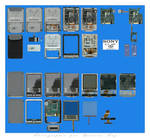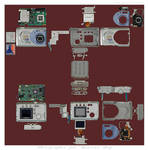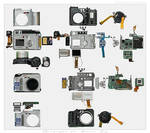 from the left to the right :
Cell phone : Alcatel Ola (1998)
Cell phones : Sagem myX6 - 2 (2004)
Organizer : Sony Clie PEG-SJ22/E (2003)
Camera : Nikon Coolpix 2000 (2001)
Camera : Olympus C-730 Ultra Zoom (2003)

metal-bender

ALREADY FEATURED

css code

Animals







Automotive































Architecture









Black and White











Localisation










Night




Square







Writing








Miscellaneous































Watch