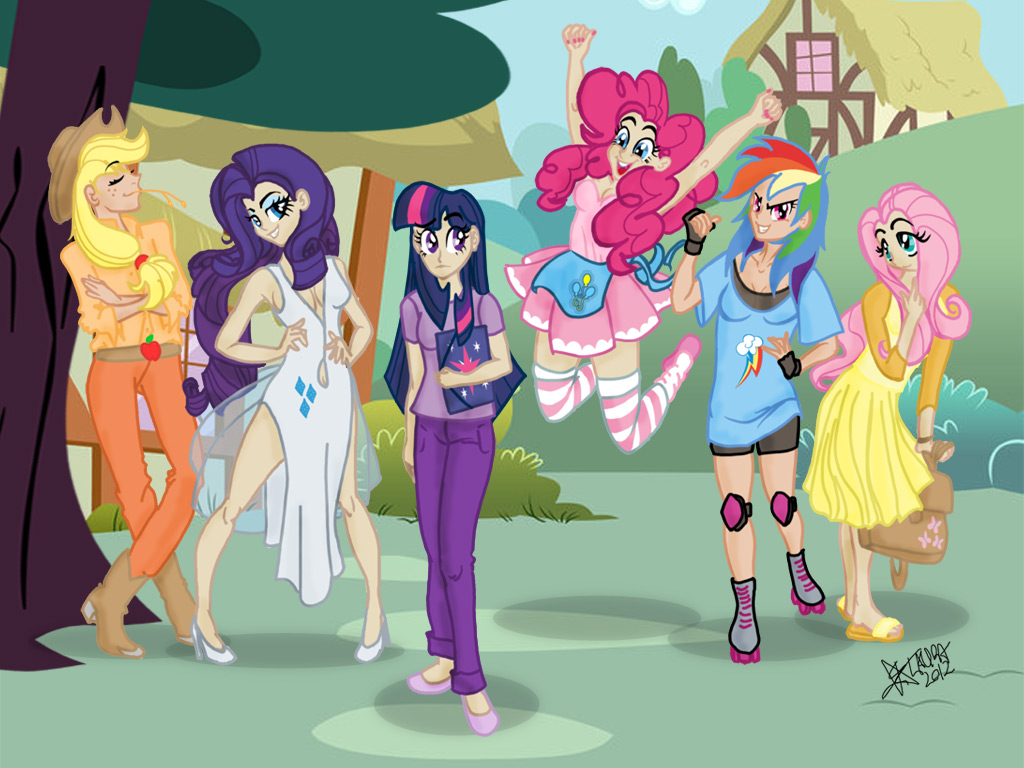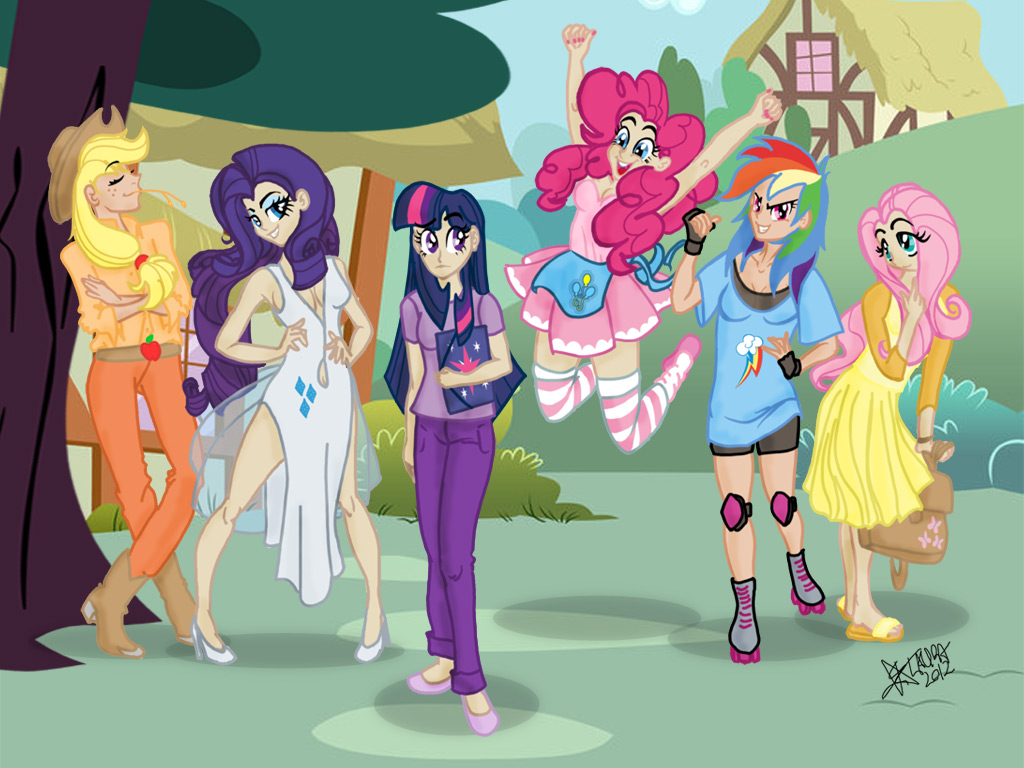 Free wallpaper for you all, bronies and pegasisters! Hope you like it.
Many thanks to Austiniousi and his background, check here -->
[link]
Pinkie Pie: Welcome to Ponyville!
Twilight Sparkle: Euh... thank you?
Rarity: Seems like the new one is from Canterlort...!
Applejack: I think she needs so many apples, sugarcube.
Rainbow Dash: It doesn't matter to me, she needs to be 20% cooler to be as awesome as me!
Fluttershy: Oh, Rainbow, you have to be more polite... if you want... I mean...
Sketch here -->
[link]