One of our most frequently requested features is to do more with optimizing one's browsing experience, blocking deviants one would rather not interact with, and better catching the types of content that go against DeviantArt policy.
We have been working on five new systems to streamline your DeviantArt experience that will be rolling out to all deviants over the coming days. If you don't see the changes described below, you will very soon.
I just don't want to see this
You may have seen this change already. If you find a deviation that doesn't necessarily go against DeviantArt policy but still isn't quite your style, you will find the option to select "I just don't want to see this" upon hitting the Report button. This will not send a report to our Moderation Desk, but will rather hide that deviation from wherever you might come across it on DeviantArt, including galleries and browse pages! The owner of the deviation will not be notified that you did this. From there, you can optionally choose to Block this Deviant, which will keep you from viewing
any
deviations submitted by that deviant, or you can just stick with the one.
Increased Blocking Capabilities
Blocking on DeviantArt is nothing new. It was a way to keep your profile and deviations free from those you'd prefer not to interact with them. While we never informed the party of the block, they would potentially notice it if they ever tried to interact with the deviations on your page or your profile tools such as notes and comments. Our goal here was to super-charge our block system. Now when you block a deviant, not only will you not have to see any of their deviations in the course of your normal browsing, they will also not be able to access your profile or your deviations.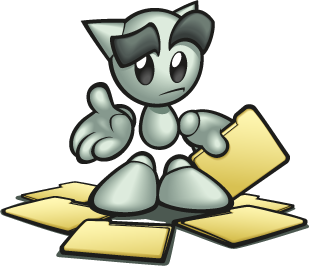 Notifications About Reports
Occasionally, when someone forgets to tag a deviation as Mature Content or uploads a deviation against our policy, it can be a simple misunderstanding. We're now making it easier for people to rectify the situation on their own while educating deviants about DeviantArt policies. After a deviation is reported, the deviation owner may receive an anonymous notification asking if it is Mature Content (or whatever it was reported as).
This will give the owner a chance to address and possibly remedy the situation. If the owner chooses not to take action and it's not reported again, when staff come across the report, they may agree that no deletion or tag is necessary, marking the report invalid. If the number of reports rises, however, it will rise in the queue, and staff will more quickly take the appropriate action, whether that's adding a tag, deleting, or marking the report as invalid.
Note
: Even though a notification is sent to the Deviation Owner, every report still goes to our staff for final approval. This feature is simply a chance for a deviant to fix what might be an honest mistake!
Auto-Tagging Mature Content
We're testing out a new system that will automatically tag a deviation as Mature Content once it reaches a number of reports. We believe this system will help ensure that more content is properly tagged — and faster too.
Please note that incorrect / inappropriate Reporting behavior -- such as deliberately filing incorrect reports or spamming the desk with invalid reports for whatever reason -- will result in a ban from reporting content and accessing the Moderation Desk as a whole.
However, what if those who have reported it are incorrect?
Disputes / Challenge This
For every action taken -- either by a staff member or community-auto-tagging -- the deviation owner has the ability to "Dispute." This means, if enough people report a deviation to auto-tag it as Mature, the Owner can dispute this claim. DeviantArt staff will then take a close look into what was reported and make a final decision, sometimes reversing that action.
Same with a deleted deviation -- if a deviation is deleted by Staff, the owner will get a Notification, and if the owner believes it is allowed on DeviantArt and our staff made a mistake, they can dispute the claim, explaining why, and the staff will give it a second consideration.
---
Frequently Asked Questions
Can I simply report a user? Or can I report an entire gallery?
Only individual deviations can be reported, but our Moderators have tools to notice patterns. If several deviations by the same deviant are reported and valid, our Moderators will decide if a suspension from DeviantArt is necessary.
I tried to visit someone's profile and found out they blocked me! Before this update, I had no idea I was blocked.
We didn't -- and still don't -- notify a user when they are blocked by someone else. Prior to this update, if DeviantA blocked DeviantB and then DeviantB tried to access DeviantA's profile, while they could still see the profile and deviation pages, they were unable to interact with them, could not favourite each other's deviations, could not comment on deviations or the profile, and neither could +Watch the other. So, there has always been a way to "discover" that you are blocked by a person; this update simply makes this discovery more apparent.
As
this FAQ
outlines, deviants have the option to block any other deviant, or hide a comment from any deviant, for any reason at any time.
Someone has blocked me. Now that I can't see their deviations, how will I know if they are abusing me?
Our goal for this feature is to enhance the browsing experience of DeviantArt, reduce friction from undesirable interactions, and to quell the impulse to "check in" on other deviants who either have decided to block you, or whom you have blocked. However, DeviantArt is a public site. If you log-out or go incognito -- or a friend provides you with a URL to a piece of content that is hidden from you -- you can still file a report by visiting any deviation's URL, using the report button as usual.
Someone has blocked me, and I am a Group admin. I need to be able to see their deviation in order to decide if it belongs in my Group!
As mentioned above and in our FAQs, any member of DeviantArt can block any other member for any reason. In this case, the blocked Group admin has a couple options.
They can tap another admin in the Group to see the deviation and make a ruling on its submission in the Group.
They can open the deviation in an Incognito window to view it, then make the decision in the notification.
They can take no action. If a person choses to block an account that, in doing so, denies a deviation they own from being submitted to a Group, that person can always opt to unblock the admin at any time.
How many deviations can I hide?
Every deviant can hide up to 2,000 deviations. If you've reached this limit and wish to un-hide deviations (to make "room" for hiding more), you can visit your
Correspondence page
and show them again,
as long as a report was filed
. However, if you simply selected "I just don't want to see this," unfortunately, there is no record on our end of which deviations you have chosen to hide.
Why was this feature implemented?
Blocking another deviant means you don't want them in your DeviantArt experience, and you don't want to be in their DeviantArt experience. We've made these changes to bring our blocking features closer to this idea. As the web has evolved, this method of blocking has become the standard and expectation on the web. More importantly, however, deviants have been asking for improved blocking functionality for many years and we wanted to deliver something that would improve their experience.
---
We hope these changes lead to a more secure, more kindred community. If you have any questions or concerns, please don't hesitate to leave a comment, and we'll try to bring clarity to this robust new system.